Producers should never underestimate the value of a happy and well-trained workforce, AHDB says
It is often said that pigs are relatively easy to manage when compared to people, and that pig unit managers need another set of skills to nurture a skilled and enthusiastic team. How the pigs are cared for and perform is dependent on it.
People management is an ever- developing area and covers everything from recruitment, induction and appraisals to health and safety, as well as ongoing development, training and retention.
Looking after people can be challenging for any business and it needs some time set aside to put in place routines and training to help staff, and businesses, be as effective as possible.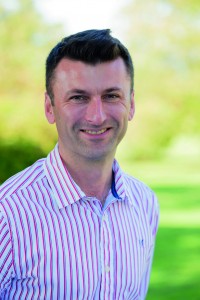 AHDB Pork head of knowledge exchange Steve Dunkley said: "Brexit puts more priority on pig unit staffing, as it might lead to more staff changes, but people management is crucial to address irrespective of that. As new opportunities, technologies or ways of working come up to help develop UK pig farming, we're also going to need people with the right skills and enthusiasm to make the most of them."
FINDING THE RIGHT PEOPLE
Recruiting suitable staff is a challenge for individual pig businesses filling any immediate gaps and for the industry as a whole, which needs to find ways to attract new entrants.
The first thing is to thoroughly think through the type of person a role requires. This can be written down as a 'person specification', including the knowledge, qualifications, experience and attitude needed. It can be divided into essential and desirable attributes. There's a template online in AHDB's HR Toolkit that can be downloaded and edited.
Apprenticeships provide a possible route to both recruit and train new employees and the pig industry now has a stockperson apprenticeship, launched in April. It's one of three new Trailblazer Apprenticeship schemes – crop technician, stockperson and packhouse line leader – put together jointly by AHDB, NFU and industry employers. The apprenticeships position farming careers next to a range of other industries, from broadcasting to transport.
These apprenticeships are open for employers to use, working closely with training providers who can assist with preparation and recruitment and throughout the apprenticeship itself.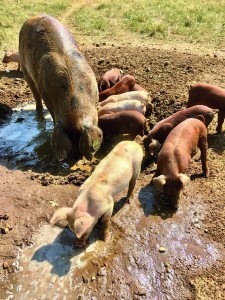 SETTLING IN
Starting a new job can be daunting so taking the time to make sure a new employee is introduced to key people and understands what is expected of them will help make sure they are working effectively as quickly as possible. A clear, thorough induction will help ensure they can enjoy their work and that they feel settled and want to stay with the business.
It's worth producing an induction manual, so employees can digest the information in their own time and refer back to it. The manual can include a farm plan and information on biosecurity along with visitor key contact details, health and safety, training and rewards.
TALKING ABOUT PERFORMANCE
Where businesses have introduced some form of appraisal system, it has nearly always increased motivation and improved employee performance.
Fundamentally, an appraisal meeting is a conversation to review and plan an employee's performance and development. While appraisals can create apprehension, for both the appraisee and the manager, if done well, they should be motivational for all involved.
There should be records kept of what was agreed at appraisal meetings, but that is the only formal part of what should be an informal, ongoing process. Both manager and employee should be prepared and it's vital to allow plenty of time for a good discussion where both parties can contribute and agree realistic objectives and an action plan. There should be follow-up meetings in the time between appraisals to make sure objectives are still on track to being met and that help with this is offered.
PIG INDUSTRY TRAINING
There are lots of opportunities for learning and skills development at all levels, from stockman development courses focused on practical pig husbandry to leadership training, local discussion groups where members can learn from others' experience and one-to-one training on farm using the Practical Pig App. Much of this is facilitated and supported financially by AHDB, which can also help bigger businesses set up their own in-house training.
KEEPING TRACK
Pig Pro is a free online people management tool to record all the details of staff training. Mr Dunkley said: "For a pig business manager, Pig Pro's value is in its ability to map and manage skill levels and staff training across the whole of the business.
"The system can list all your sites and links to each employee, allowing you to view the training records of your employees and add training events to their record and calendar.
"It also incorporates recognised assurance standard requirements for training, including any in-house activities. This feature makes it really easy to track what skills or training are required to reach each standard, ensuring compliance.
"Pig Pro identifies the individuals on each site who have received first aid training, for example."
MORE INFORMATION:
AHDB's HR Toolkit
Trailblazer Apprenticeships
Access Pig Pro
View AHDB's Practical Pig video on appraisals with Alistair Gibb, of Cedar Associates, by clicking HERE.
Case Study
Natalie and Guy King run five breeding units in East Anglia and recognise that they could not manage without a strong team and unit managers who feel motivated and rewarded.
Natalie, who previously ran an HR and recruitment consultancy, said: "We ask for reliability and some flexibility and we are flexible with working arrangements whenever we can be.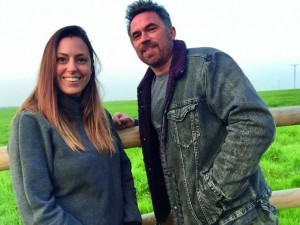 "We offer a regular salary plus a production-related bonus of between 25p and 30p for every piglet a unit sells above a certain threshold. Everyone in the team receives the bonus, which helps encourage team working and it's motivating for people at all levels to feel they can influence performance and also be rewarded.
"Everyone has an annual appraisal, which gives them a chance to say how they want to progress and develop and for us to find ways to work with them to improve if they're having any issues."
When it comes to recruitment, they advertise online mainly, through a mixture of general job sites, local sites and farming publications, as well as using an agency for some roles.
"We usually get a good selection of applicants and invite three or four people to an on-farm interview for one or two days, with a few hands-on tasks and a chance to get to know the team and the manager," Natalie said.
"We give new people a written induction programme before they start and, in the first couple of days, we focus on showing them things which can be easy to forget, like where the toilets, boots and overalls are and the basics of the job.
"Then there's a formal 12-week induction period where they work through all the other parts of the job until everything has been ticked off."
Looking further ahead, for managers who have reached as far as they feel they can go, the Kings offer partnership opportunities where a team member can become a shareholder and fully manage a unit themselves with additional responsibility and potential for reward. One manager has already done this and another is now looking into it.