AHDB explains how a concept with its roots in manufacturing processes in Japan could be applied to create leaner, less wasteful production processes for pig businesses
Lean management was developed by the Japanese to help rebuild their automotive sector after the Second World War and has gone on to be used by countless industries, including, more recently, farming and horticulture.
It may initially sound unusual but, AHDB is investing in a practical programme to understand more about the benefits of lean management techniques for pig producers.
Lean management focuses on creating a leaner, less wasteful production process that generates as much value as possible. It's a commitment to continuous improvement.
"It's always worth looking outside our own sector and borrowing from others' experience," said AHDB knowledge transfer senior manager, Ben Williams.
"The fact we are dealing with live animals, plants and biological processes means there is always a degree of variability, but we can still gain more control over our production systems. It can be complex, but lean management gives us a proven set of tools to work out exactly how well our pig units are currently operating and how we can adapt and improve.''
Resilience
"The industry is ever-changing, with customer demands, market volatility and disease risks to manage," said Mr Williams. "We need to continue to drive productivity, particularly in terms of our labour units as the farming industry's financial output per hour is generally lower than most."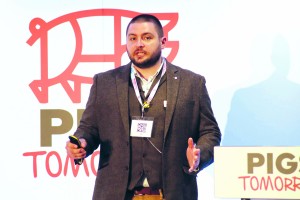 "Using lean management helps give businesses more control of their systems, improve performance and ensure greater resilience to withstand challenges."
With the help of Neil Fedden and his team at lean management consultancy Fedden USP, AHDB will be trialling the lean philosophy on 10 of its Monitor Farms through its new SmartPork programme to see how it can benefit pig businesses.
Progress and results will be shared across the industry, online and via pig clubs so that others can learn new tools to try in their own businesses.
Mr Fedden will be providing both theoretical and practical training to the unit managers over the coming 12 months. Each farm will undertake process control and lean improvement in its gilt management and/or weaner management to increase gilt retention and weaning weights, with proven returns on investment.
AHDB's similar SmartHort project has achieved a return on investment of 18:1 across the horticulture businesses involved in the past three years.
Another example of lean management in practice on a beef unit has led to savings of £40,000, having identified practical changes to feeding routines such as reducing stocking density and overgrazing and putting more emphasis on winter forage.
Hands-on support
"The more we can simplify and remove variation from the process of pig production, the easier it is to standardise how routine tasks are done," said Mr Fedden. "The aim is to make day-to-day life easier and more enjoyable and help the team get more consistent results."
Unit managers are at the heart of the SmartPork programme, and they will complete an apprenticeship with a recognised qualification at the end of it.
There will be six days with a lean expert in the classroom and four times that on farm, or via video call, supporting the implementation. Fedden USP's team of consultants will fit in with the farm routine and can join a lunchtime meeting or discussion at any other time, as needed.
"The first thing we'll do is a waste walk, which maps out everything that happens on the farm, all the daily jobs and processes," Mr Fedden explained. "You can draw a scale layout of the site and add notes, so it's easy to visualise. We then use a method called 'seven wastes plus one' to find and categorise all the waste areas on the map and think about how daily tasks could be better organised.
"The classic areas are the transport of feed and materials and walking from one job to the next – all of which takes time and could be deployed on other tasks that will have more impact on performance, such as examining key pig performance indicators and what is affecting them."
Managers will next look at how to prioritise which of these areas to change first, focusing on those that will give the quickest and greatest payback. They will learn how to do a cost/benefit analysis of a proposed action plan.
The process followed is 'plan, do, check, act', enabling teams to review how well it has worked and tweak it if needed before standardising it – their aim is to establish an efficient way of doing things that will become routine over time.
"It's important to make sure everyone on the unit has a role, so there's not too much burden on the manager and to help everyone understand why things are being done and feel the reward," Mr Fedden said.
"Sometimes, a manager might ask a couple of team members to carry out a mini project or trial and share their suggested plan with the rest of the team. Guidance is given to managers on how to set up a trial without exposing the business to too great a risk.
"We want to support managers through a full lean process on their farm so that, by the end, they feel they can build on it and continue with the lean skills themselves. As well as business improvements, the training will also benefit individuals and their own development.
SmartPork will provide a couple of days off farm for owners to see lean in other industry settings and provide the chance to discuss value stream mapping with Neil, looking at higher level aims and financial impact. SmartPork is also linked with AgriLeader, as staff management skills are essential for implementing lean management effectively.
More time for stockmanship – farm case study
A number of efficiencies have been made by staff at pig production business Yorkwold PigPro. For example, time was saved after they tracked how many times they needed to walk between the AI fridge, the farm office and the service area.
Their solution was to put a small fridge in the service area, big enough to store the quantity they needed for the day, explained production manager, Phil Harman.
"Often, you carry on working in the same way until you find time to stop and ask questions about why things are done and how they could be improved," Mr Harman said.
"Making routine jobs like serving or bedding more efficient frees up more time for stockmanship. For example, an extra person might now be able to get to the farrowing house sooner and, over time, help reduce pre-weaning mortality."
Work plans for daily routines are also in place to ensure the right people are doing the right jobs, based on their individual strengths and experience, helping the team's confidence, motivation and efficiency.
The business saved transport costs when they began to coordinate deliveries of creep feed to four of their farms. "We just had to make sure each farm ordered at the same time so they could arrange to put them on the same lorry," said Mr Harman.
Taking control – farm case study
Pig producer Simon Watchorn explained his views and experience of lean management in his outdoor herd.
"We are not producing just any old pigs, but a steady flow of numbers, at as uniform a weight as we can and a population that is as healthy as we can make them, for as little money as possible. All this 'process' requires control and, if you do not control it, it will control you," he said.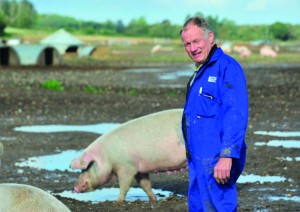 "The grey line on the graph below shows the variance and volatility in my farrowing rate before introducing lean techniques and controlling my processes. The blue (dotted) line shows the effect of making these changes. My farrowing rate is much tighter and so are other important KPIs, including pigs born alive.
"More powerful still is the red line, which is my farrowing rate while dealing with a challenging PRRS outbreak; the use of lean process control allowed my business to be agile enough to react and deal with the increased pressure.''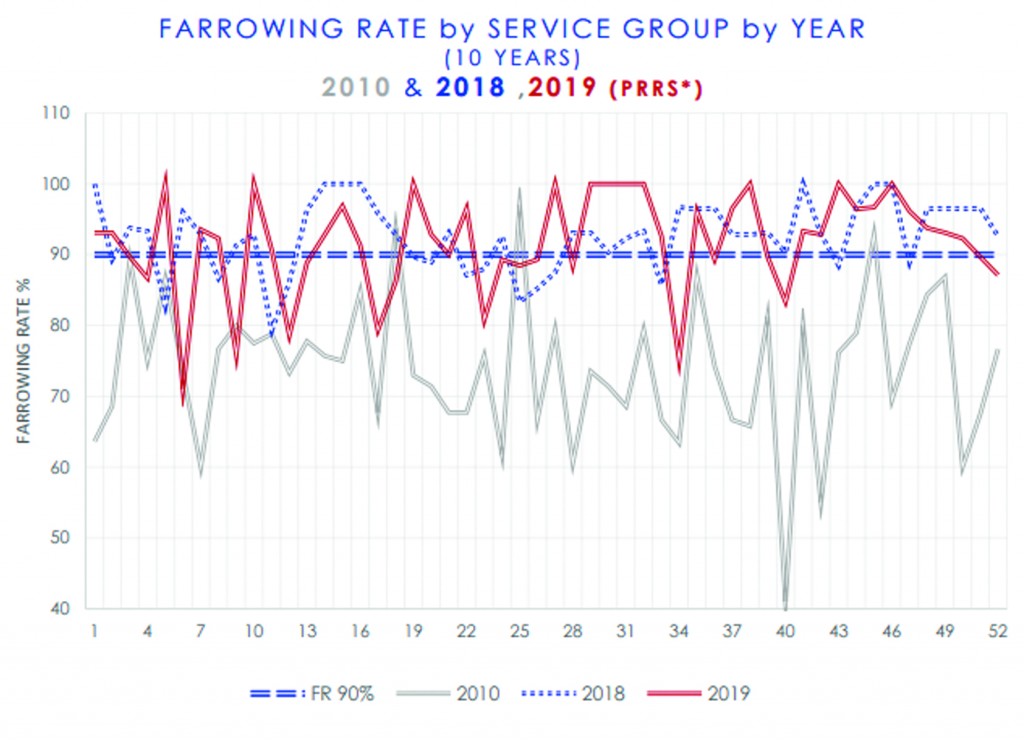 Find out more information by visiting org.uk/smartpork
This article was taken from the May issue of Pig World magazine which you can subscribe to here.