In the July issue of Pig World, ALISTAIR DRIVER sought the views of Nick Giordano, of the US National Pork Producers Council, to find out what the US pig sector wants from a US-UK deal, highlighting the vast gulf in the two positions. 
Momentum for the campaign to protect UK farmers under post-Brexit trading arrangements continues to grow at an extraordinary pace.
An NFU petition urging the Government to ensure future trade deals do not lead to an increase in food imports that would be illegal to produce here passed one million signatures in mid-June, an extraordinary effort in just a few weeks.
The campaign has been heavily backed in the national media, led by the Daily Mail, with growing celebrity backing from the likes of chef Jamie Oliver and celebrity farmers Jimmy Doherty and Jeremy Clarkson.
NFU president Minette Batters, who has rarely been off the airwaves on the subject, said the huge show of support demonstrated 'how passionate the British public feel about this issue'. This was further reflected in a survey by Which? showing that 95% of the 2,000 people surveyed feel it is important for the UK to maintain existing food standards, while 74% were opposed to importing food produced using methods such as chlorinated chicken and hormone-treated beef.
The consumer champion called on the Government to heed these concerns and put its commitment to maintaining food standards into law.
More attention has also been paid to the implications of a US trade deal for the pig sector, including an in-depth and high-profile article on the farm level impact in the Financial Times, set up by the NPA.
Political division
The issue is creating division within Government. There is a wing, seemingly led by International Trade Secretary Liz Truss, pushing hard for a US deal and reportedly prepared to slash import tariffs to help facilitate it. As reported last month, she is said to have proposed a dual tariff system, whereby a high tariff would be placed on US goods that do not meet UK standards, while goods that do meet them would have tariffs reduced.
But any moves that potentially expose UK farmers to cheaper, lower standard imports are being strongly opposed, internally at least, by the likes of Defra Secretary George Eustice and former incumbents of the post Michael Gove and Theresa Villiers, plus an array of MPs from all parties.
After the Government blocked amendments to the Agriculture Bill in the Commons requiring imported food to match UK standards, the issue was raised again by peers as the Bill was debated in the House of Lords.
But, with MPs having the final say, the prospects of legislation sticking look slim, meaning the focus has shifted to Mrs Batters' calls for a Trade, Food and Farming Standards Commission, an independent body to review trade policy and ensure all food imports are held to the same standards expected of British farmers. Nearly 80,000 people have written to their MPs calling for the commission.
But during a press briefing in June, Farming Minister Victoria Prentis appeared to reject the call, insisting there were already existing routes to feed in industry concerns, although Mrs Batters believes it remains on the table.
Mrs Prentis urged farmers to trust ministers' verbal assurances' and written commitments over import standards, insisting domestic legislation in the form of the Agriculture Bill was 'not the place to have this screaming argument'. The UK cannot legislate what happens on US farms, she said.
Mrs Truss has since issued further reassurance. "When it comes to food, we will never lower our standards in order to sign a trade deal. Not only that, but we will never sign a trade deal that leaves our farming industry with its high animal welfare standards worse off," she said.
But, as with previous verbal reassurances, the Twitter statement lacked detail on exactly how the Government will do this. The phrase 'our standards', leaves plenty of wriggle room.
US priorities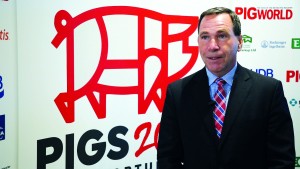 The problem is that the US wants very different things. Asked to set out the US position, Nick Giordano, vice-president of the US National Pork Producers Council (NPPC), was crystal clear on the pig sector's priorities – 'the elimination of all tariff and non-tariff barriers to trade, equivalence of the US meat inspection system and UK recognition of US/CODEX standards'.
In its official comments on the US negotiating mandate, NPPC urges UK to drop the EU's 'bogus food safety concerns' and embrace the US's 'modern agricultural production methods'. In other words, the US wants to compete on a level playing field, but using its field.
So what are the key production differences?
Ractopamine: Ractopamine is a feed additive used to promote leanness and increase feed conversion efficiency in pigs. It has long been banned by the EU and many other countries, including China, on food safety grounds, but is permitted in the US. However, last year, US pork giants Smithfield, Tyson and JBS announced they had stopped using it to boost their export prospects in China.
One NGO claimed recently usage covers 80% of the US pig industry, a clearly inflated figure described flatly by Mr Giordano as 'wrong'. He said there was no industry-wide usage figure, as it is 'proprietary company information'. "Most industry participants and analysts believe that use of ractopamine has declined precipitously in recent years and is used minimally today," he told Pig World.
Nonetheless, he insisted the 'product is safe and used by hog farmers in many nations' and made it clear the US would not take a UK ban lying down.
"Ractopamine has been determined to be safe by the US Food and Drug Administration (FDA), the UN's Food and Agriculture Organisation and the World Health Organisation," he said. "It is approved for use in pork production in 27 countries, with 75 additional countries allowing the import of pork from ractopamine-fed hogs, even though it is not used in their domestic herds.
"US pork producers are committed to food safety and ractopamine is a scientifically proven safe product."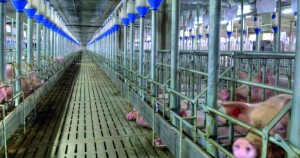 Gestation crates: It is well-documented that the UK unilaterally banned sow stalls in 1999, 14 years before the EU followed partially and, in some cases, tardily. The painful upshot was that UK producers faced years of competition with cheaper EU pork imports from pigs produced using the system, contributing to the virtual collapse of the UK pig sector.
As the UK Government draws up plans to go a step further and ban farrowing crates, sow stalls, or gestation crates, are still widely used on the US, despite long-running pledges from some of the big companies, including Smithfield, to phase out use.
Again, Mr Giordano said the percentage of gestation stall-free production in the US was 'not publicly available'. He was adamant that any attempt by the UK to ban the system would be rejected.
"The USA will not agree. We believe in choice," he said. "The decision of whether to use gestation stall-free production and other production decisions should be a matter of hog farmer choice depending on a number of factors, including whether the consumer will pay for it, rather than a prescriptive one-size-fits-all approach. Consumers vote with their purchasing choice."
He insisted there was 'no compelling animal behavioural science to show that group housing is preferable'.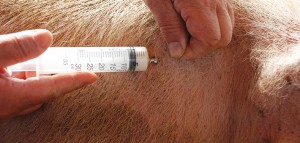 Antibiotic use: The UK pig industry is among the world leaders when it comes to antibiotic usage, recently pioneering industry-wide antibiotic recording and more than halving usage in just a few years towards 2020 antibiotic targets. New post-2020 targets, allied with new EU rules on prophylactic and in-feed use due to come into force in 2022, will further drive responsible use.
The US does not have the same approach to recording. However, in May, the UK Alliance to Save Our Antibiotics published a report estimating average usage of 258mg/PCU in 2018 – albeit with plenty of assumptions made – compared with a UK figure of 110mg/PCU.
Mr Giordano said US pork industry policy on antibiotic use was dictated by FDA regulations, which do not allow growth promotion use of medically important antibiotics. All other uses of medically important antibiotics require an order or prescription by a licensed veterinarian and must be 
focused at a specific disease issue. The use of specified withdrawal times between antibiotic administration and marketing is strictly adhered to, with a violation rate for residues 'approaching zero', he said.
Piglet castration: Although the practice is not banned at UK and EU level, the UK Red Tractor scheme, covering more than 95% of production, bans castration without anaesthetic, a practice allowed in the US.
"Castration usually occurs between 3-5 days of age when it is easily performed with minimal discomfort to the piglet," Mr Giordano said.
Bridging the gap?
The challenge in bridging the vast gulf between the UK Government's assurance on standards and the demands of the appears huge.
Mr Giordano was dismissive of the dual tariff suggestion "It is dead on arrival. Forget it," he said. "In the United States, if consumers want their food produced in a particular way, they pay for it. They have choice.
"Consumers in the UK should not be deprived of choice. If they want food produced in a certain way, the producers should label the product and give the consumer a choice.
"Rather than disparaging US products, which are both safe and affordable, producers in the UK should differentiate their products. If consumers value the product, they will pay for it.
"London, Brussels and DC should not be dictating production processes absent of dispositive food safety and animal health data."
He stressed that, whatever the outcome of the US elections, the Government will back its farmers. "US agriculture is a very important part of the US economy and has always played a key role in FTA negotiations. Whoever wins in November will continue to ensure that US agricultural objectives are a priority during the negotiations," he said, adding that an agreement needs to be reached by spring 2021 in order to meet the US Trade Promotion Authority deadline in July 2021.
Welfare focus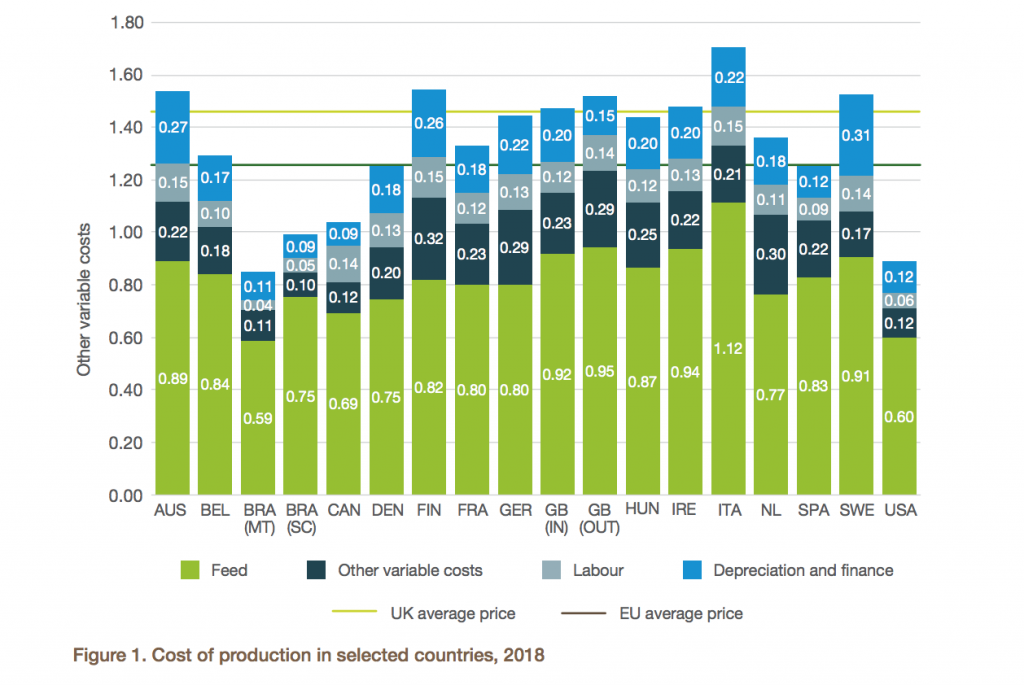 The latest global Pig Cost of Production report shows, on average, it cost 90p/kg to produce a pig in the US, compared with 147p/kg for a UK indoor system and 153p/kg for an outdoor system. The FT article highlighted how the US pig price has spent much of 2019 and 2020 at around half the EU average.
UK producers are currently protected from US imports by EU tariffs and restrictions on practices like ractopamine use. While the UK has announced it will maintain general EU tariffs, if it chooses to slash tariffs under a US trade deal, UK producers would be seriously exposed, NPA senior policy adviser Ed Barker warned.
"These differences in production systems and standards all add up in terms of cost and would mean, particularly if tariffs are removed or reduced, that the competition would not be on equal terms," he said. "UK prices would be dragged down and producers would suffer," he said.
US suggestions that the solution lies in labelling products and consumer choice would not solve the problem, he added. "Imported products produced often go into the foodservice sector where labelling is entirely absent," he said. 
The Government has said it would ensure imports comply with the UK's 'high safety standards' and that existing EU bans on chlorinated chicken and hormone beef will be translated into UK law. 
But even if there is some sort of compromise with the US on ractopamine use, for example, the position on welfare standards is less clear. WTO rules allow countries to take action where practices could impact on human health, but not on welfare grounds, although this could be covered in FTAs between two countries.
"Welfare standards have not traditionally formed part of trade deals, but as trade experts have said, the fact that it hasn't featured in the past doesn't mean shouldn't in the future," Mr Barker said, citing the recent EU-Mercosur chapter on laying hen standards as a possible precedent.
"It is theoretically possible, but the US is completely against the idea, so is it even realistic?"
Pledges by UK ministers to 'trust them' are not enough, he added. "It does not seem credible to expect the US to just lie down and accept the UK's position on this," he said.
"The British pig sector is hugely proud of its welfare standards and farmers and the British public need clarity from the Government. If they are so committed to protecting UK farmers under new trade deals, why not put it into legislation?"
NPA chairman Richard Lister told FT the media obsession with chlorinated chicken and hormone beef missed the real issue – welfare standards. "Without protection, we'll be sitting ducks," he said.