The Government will face huge opposition inside and outside Parliament to its stance on food import standards under future trade deals when the Agriculture Bill is debated in the House of Commons on Monday.
Government Ministers have made it clear they intend to reject key amendments to the Bill voted for in the House of Lords last month when it comes to a vote next week. But the Government faces mounting criticism from Opposition politicians, some Conservative MPs, a growing number of celebrities, farming, environmental, animal welfare organisations and members of the public, as reinforced by public surveys and petitions on the issue.
Lords amendments
Peers voted overwhelmingly to defeat the Government on two key Agriculture Bill amendments intended to prevent imports of food produced to standards not permitted in the UK last month .
An amendment proposed by Labour peer Lord Grantchester requiring food products imported under future trade deals carry a to statement of compliance with the relevant domestic standards was backed by 307 votes, including Conservative rebels, to 212.
An NFU-backed amendment to strengthen the Trade and Agriculture Commission tabled by crossbench peer Lord Curry passed with an ever bigger majority of 107. The amendment would give the Commission – established by International Trade Secretary Liz Truss to scrutinise future trade deals following pressure from the NFU – the power to provide parliament with independent advice about the impact every future trade deal will have on British food and farming standards.
Defra Secretary George Eustice has made it clear the Government, with its healthy majority, would look to overturn the amendments when MPs get to vote on the Bill on Monday.
You can read about the differences between US and UK pork standards of production and what the US pork industry wants from a UK-US trade deal HERE  
Opposition
But the Government is certain to get a rough ride during the debate. Dorset Conservative MP Simon Hoare, who tabled an import standards at the Bills Committee stage, said: "As someone who stood, proudly, on a manifesto to uphold food, environmental and animal welfare standards and having tabled Agriculture Bill amendments to do just that at Committee & Report stages I will be voting FOR the Lords Amendments on Monday."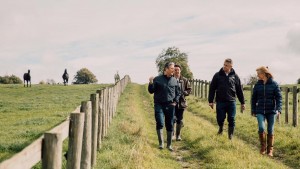 Labour leader Keir Starmer discussed the issue with NFU president Minette Batters when he visited her farm this week (main image and left). He said Labour is backing British farmers on this issue.
"Next week, Labour will vote to put Britain's high food and farming standards into law," he said. "That's what farmers want and what the vast majority of people want. There's a real opportunity next week when legislation comes before parliament.
"We've got high standards for food in Britain, that is a good thing. Nothing is guaranteed and the only way this can be done is to have those standards protected in law."
Government Ministers, including Ms Truss, have argued that imposing legislation specifying import standards would preclude a number of existing food imports, including from developing countries, and make it harder to secure future trade deals. Ms Truss and other Ministers have also repeatedly pointed out that that EU legislation banning chlorine-washed chicken and hormone-injected beef will be passed into UK law.
"When it comes to food, we will never lower our standards in order to sign a trade deal. Not only that, but we will never sign a trade deal that leaves our farming industry with its high animal welfare standards worse off," Ms Truss said.
But Shadow International Trade Secretary Emily Thornberry pointed out this does not cover animal welfare and highlighted the continued use of sow stalls in the US.
"If the Government drops tariffs on US pork, British pork farmers will be undercut by cheap imports from American agricultural companies using practices that have been banned in our country for the past 21 years," she said in the House of Commons.
"So please listen to reason and write into law the protection of all UK farming standards against imports that don't meet them."
Mrs Batters, who also recently discussed the issue with Liberal Democrat politicians, said the House of Lords vote 'reflected the strength of feeling on this issue in the country at large'.
"We believe the role of the Trade and Agriculture Commission is crucial to providing proper parliamentary oversight of our future trade policy. I hope MPs will not ignore this strength of feeling when the Bill returns to the House of Commons," she said.
Lower standards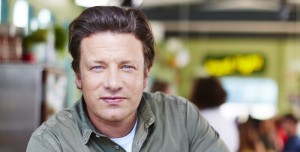 Celebrity chef Jamie Oliver has also been vocal in his opposition to the Government's stance, which he claims would lower UK food standards. "The UK government could be about to undermine all of the progress made to date by opening the floodgates to a whole raft of lower-quality food, much of which is illegal in the UK," he wrote in the Times.
More than a million people signed the NFU's petition to protect the UK from imports produced to lower standards under future trade deals, while a campaign by consumer champion Which? has also received significant public backing.