The year-on-year growth in EU pork exports, which has been apparent throughout 2019, continued in October. Shipments were up 41% at 296,000 tonnes. This also marked an improvement compared with September.
Shipments to China more than trebled. This more than offset lower volumes to almost every other trading partner. China has been drawing pork from other markets.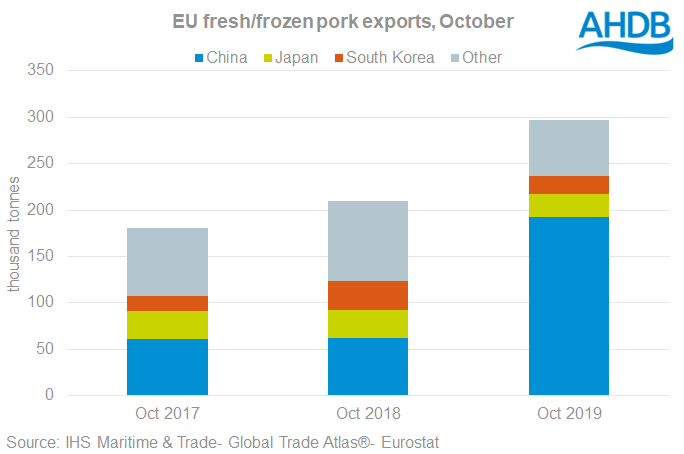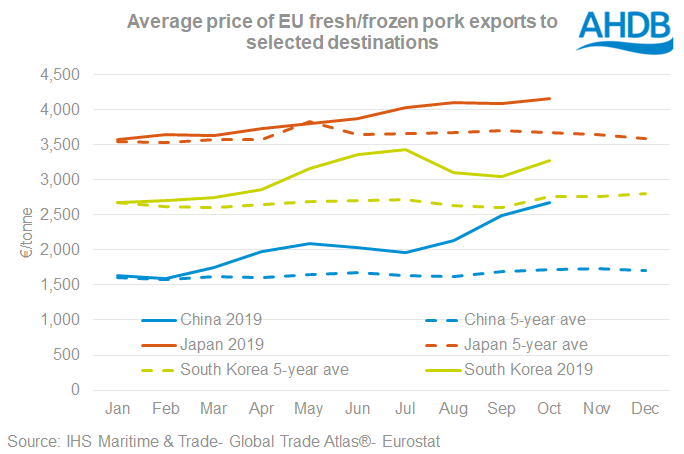 The continual growth means that EU pork exports for the year to date were 22% higher year-on-year, at 2.16 million tonnes. China has by far been the main growth market.
Chinese demand also boosted offal exports, which were up 11% on October 2018 at 130,000 tonnes.
Shipments to China were up by a third, although there was a 6% drop to the secondary Hong Kong market. Trade with most other destinations also declined.
For the year as a whole, offal exports were up 10% year-on-year at 1.13m tonnes, again with growth in the direct Chinese market but lower shipments to Hong Kong.