While the country has been facing snowstorms over the past few weeks, the pig market has been hit by a storm of its own, leaving Scotland's pig producers feeling a considerable squeeze on their margins with prices 14% lower than last year.
According to the latest market commentary by Quality Meat Scotland (QMS), regarding income, the significant downwards trend in producer prices of the second half of 2020 has continued into the New Year, leaving the GB Standard Pig Price (SPP) 14% lower than last year and around 1.5% below the five-year average, at just under 140p/kg dwt in the first week of February.
"A major driver of this sharp downturn in prices has been covid-19 outbreaks at a number of pork processing sites across the UK in the second half of 2020 and start of 2021," said Iain Macdonald, QMS Senior Economic Analyst. (The NPA discusses this further here)
"These outbreaks have led to temporary closure or reduced operations. Coming at a time when a significant year-on-year increase in pig availability had been anticipated, this has resulted in a large backlog of pigs on farms. 
"As we learned from the USA in spring 2020, even if there is strong consumer demand for pork, if the pigs can't be processed then reduced competition for them can place downwards pressure on their price," he continued.
EU Pig Market
Similar to the challenges at home, the EU pig market has faced considerable headwinds over the past year, with four downwards step changes in price levels last year.
"The first followed the near closure of the foodservice sector in spring 2020.  The second came when major Dutch and German processing plants had to temporarily close due to covid-19 outbreaks in the summer and temporarily lost access to the Chinese market.  In September, the discovery of African Swine Fever in wild boar in Germany led to the loss of market access for all German pork to important trading partners in Asia, leaving discounted German pork on the EU market.  As the second wave of the virus hit the EU in November, the renewed closure of the foodservice sector then placed further pressure on the market," explained Mr Macdonald.
The net result has been an average EU pig price around 30% below year earlier levels and a fifth below the GB SPP, equivalent to 113p/kg dwt, thereby making EU pigmeat highly competitive.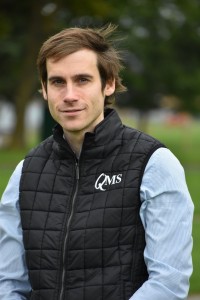 "Even if overall import requirements have reduced due to weak demand from the foodservice sector, the potential for GB traders to buy a cheaper imported alternative will have resulted in lower bids for home produced pork in negotiations," said Mr Macdonald.
Additional Feeding Requirements
As well as reducing cash flow for pig producers, delays to slaughtering have led to additional feeding requirements.
"Since prime pigs can add as much as 0.8-1kg of liveweight per day, increased numbers have been reaching abattoirs at weights above market specifications, leading to pricing penalties.  The proportion of carcases in the SPP over 105kg has gone from less than 2% in September 2020 to nearly 6% since the turn of the year," said Mr Macdonald.
Compounding this has been the loss of access to the Chinese market for any processing sites where covid-19 cases have been found.  As well as the loss of an important outlet, China is also a market for heavier pigs, so once this market access is lost, carcase weight specifications reduce, and more carcases face penalties.
On the input side, as well as the additional quantity of feed required, its cost per tonne has spiked.  This has mostly been driven by drought in the region surrounding the Black Sea and in South America, plus strong import demand from China.  The net result has been that feed wheat, barley and soyameal are all around 30-40% more expensive than last year, and have approached the previous highs of winter 2012/13.
"This large number of negative factors have unfortunately out-weighed the positive boost to pork demand due to the much higher share of meals being eaten at home as public health restrictions have been tightened. 
"Indeed, Kantar has reported a resurgence in pork retail sales growth, driven by a higher share of households buying it and buying it more often.  GB household spending on pork climbed 22% year-on-year in the four weeks to December 27, before showing a 28% growth rate in the four weeks to January 24th.  Since the onset of the pandemic last spring, these growth rates were only surpassed in the four weeks to mid-May and mid-June," concluded Mr Macdonald.