Defra is using World Antibiotic Awareness Week to issue twitter "updates" on antimicrobial resistance (AMR) in relation to UK farming.
Key messages issued so far include the following:
Rules and checks are in place to ensure our food does not contain antibiotics.
The use of antibiotics in animals is tightly regulated & controlled by the UK government.
Antibiotics are essential for treating sickness caused by bacteria in people and in animals.
In each case the Department's headline message is accompanied by a relevant information graphic as shown below.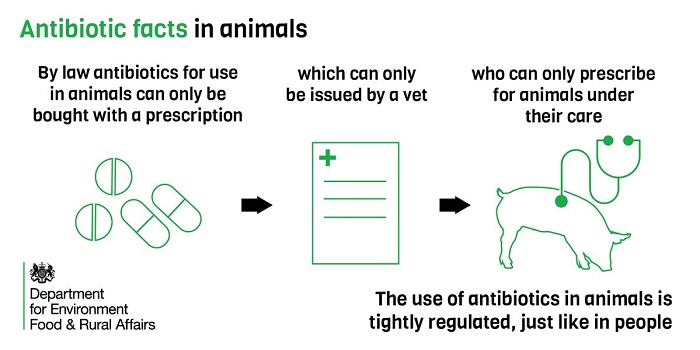 World Antibiotic Awareness Week is also being marked by the World Health Organisation (WHO) and the Food and Agriculture Organisation by way of an open invitation for people to make a personal pledge concerning their determination to use antibiotics responsibly.