The entire UK pork supply chain needs to work together to move on from the industry's over-reliance on imported pork products, according to leading integrated pork business, Pilgrim's UK.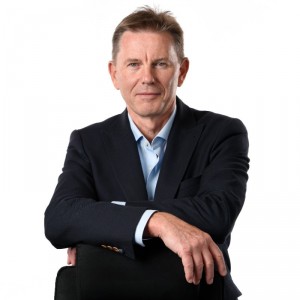 Commenting on Defra's report on the pig supply chain consultation, the pork processor and producer's group technical director Mike Wijnberg said: "While no real surprises emerge from their findings, we fully support all efforts to foster greater collaboration across the entire supply chain to ensure we strengthen UK food security and build a sustainable future for our sector," he said.
"I speak on behalf of a business that is both a producer and a processor. We have a well-established, vertically integrated farm-to-fork supply chain – we work with around 340 farming partners to produce higher welfare pigs, and we are committed to ensuring they are paid a fair price."
He said Pilgrim's had led the way in establishing new pig pricing models based on the cost of production and continues to engage with government to get the support that the sector needs. 
"Creating a level playing field is crucial and we welcome any measures to introduce greater fairness into the way the pig sector operates," he said. 
"The industry has faced into a headwind of multiple challenges for several years: from escalating feed raw material prices, Brexit and associated labour disruption, to Covid-19 and the loss of China export licences. Taken together with the recent turbulent geopolitical climate, we have all been under pressure.
"One of the key challenges that remains is the UK's over-reliance on cheaper, lower welfare meat imports from the EU, especially against the backdrop of rising inflation. 
"The temptation for buyers to import from overseas markets, where animal welfare and quality standards may be lower, not only jeopardises animal welfare but also puts UK farmers and businesses at risk, and ultimately degrades UK food security. 
"That's why there is a real need for collaboration in the industry, from farmers to retailers to government and every stakeholder in between, to go further in backing British and making our sector as robust, efficient and sustainable as possible."
British Meat Processors Association chief executive Nick Allen agreed change was needed to address the damaging volatility that characterises the pork market. 
"Nobody wants to go through what the pig sector has just been through again," he said. 
"At the height of the crisis, we were killing 200,000 pigs a week, whereas we are now looking at 140,000 to 150,000/week – nobody wants these ups and downs. We need to break the cycle the pig industry keeps going into and all the damage that does, otherwise we won't have any British pigs left.
"So, we welcome anything that will improve how the supply chains operate, but we need to see the full detail first."
Change must be driven by the supply chain – NPA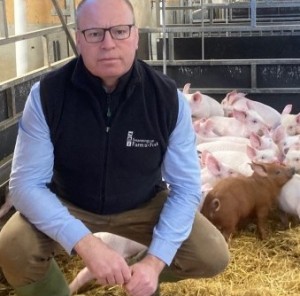 The NPA has expressed hope that Defra's commitments will help to deliver a fairer and more sustainable industry for producers to operate in. 
NPA chair Rob Mutimer said the association was 'very pleased' that Defra has taken on board the NPA's and others' clear messages about what needs to be done to fix the broken supply chain.
"For too long, producers have been treated poorly and contracts have not been worth the paper they were written on – and we have seen some disastrous consequences of that behaviour.
"We believe the measures set out will help deliver a fairer and more sustainable environment for pig producers," he said.
NPA chief executive Lizzie Wilson said the association was pleased with the pace Defra had worked at to get to this point and was keen that this remains a priority. 
"They have also committed to working with industry on the next phase of policy development and NPA are happy to be fully engaged," she said.
Stressing that the critical role of retailers must be factored into any changes, as well as processors, she added: "The bottom line is that, while legislative changes can set the framework for reform, real change must also come from within the supply chain. The Government alludes to this with their commitment to share their findings with the Competition and Markets Authority.
"Pig prices might be rising, but pig producers are still hurting, with huge financial holes to fill, and confidence remains low. 
"That will only change if pig farmers can see that retailers, who set the tone for what happens down the chain, and processors have got the message that fundamental reform is needed if we are to secure supplies of high welfare, environmentally-friendly assured Red Tractor British pork in the future."