Science-led innovation will help the pig sector meet the many challenges it faces, but the answers may not necessarily come from porcine research and development.
Delegates at this year's BPEX innovation conference were treated to a mind-blowing array of avant-garde technologies from unrelated businesses and research hubs that could solve key problems and raise pig production efficiency beyond expectations.
These highly adaptable concepts, such as UV cleansing, air ionisation, biological lighting, phage therapy and on-farm DNA diagnostics, could radically alter the way pigs are managed and transform environmental and disease control strategies.
Phage therapy and lab-quality field diagnostics offered potential to speed up disease detection rates, tighten biosecurity controls and sharpen up treatment regimes.
DNA testing and genetic sequencing techniques, such as LAMP (loop mediated isothermal amplification), are actively used in the horticultural sector to speed up the identification of pathogens and resistant organisms. They are helping agronomists develop more bespoke treatment and control strategies for specific situations and reduce the spread of infectious organisms and pests from both inside and outside of the UK.
The head of detection and surveillance at the Food and Environment Research Agency, Neil Boonham, said diagnostics were moving out of the lab and into the field, and DNA testing was now simple, extremely robust and highly accurate.
Many of the processes could be used in livestock production, he added. They were simple and easy to carry out on site, and produced personalised results that could be used to develop individual, targeted surveillance strategies and disease protection programmes.
---
Held a month earlier to fill the gap left by Pig & Poultry Live, this year's BPEX Innovation Conference attracted a record audience. The event will next be held in two years' time.
---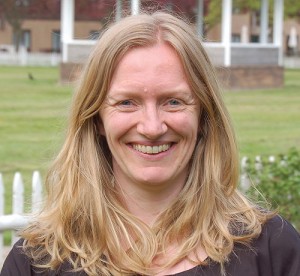 > Professor Martha Clokie
Leicester University
The mounting crusade against antibiotic resistance has re-awakened interest in a century-old treatment. Phage therapy, the use of friendly viruses to wipe out harmful pathogens, is routinely used in clinical and veterinary practice in other parts of the world, but was sidelined by western nations with the arrival of antibiotics and corporate "pharma" in the 1950s.
The practice has significant potential in livestock farming and, if sanctioned by authorities such as VMD, it could help the pig industry gain better control of a number of endemic diseases and reduce its use of antibiotic medicines.
BPEX is already funding research in this area with the head microbiologist at Leicester University, Professor Martha Clokie. Her work, predominantly on the superbug C difficile, has revealed this non-invasive, natural approach to disease control has much to offer pig production.
The process involves isolating specific bacteriophages, viral organisms that invade bacteria cells, alter their cell structure and then rapidly replicate until the host is destroyed. Introducing these phages at the site of infection or prophylactically can enable harmful pathogens to be controlled. The process is self-perpetuating, and is sustained as long as host cells exists and it's applicable to many diseases.
Prof Clokie believed many common enteric infections in pigs, such as Salmonella, could be managed effectively using phage therapy. Studies had shown it could decontaminate Salmonella from the skin of carcases post slaughter, indicating a 99% reduction after 96 hours. It has also been shown to reduce Salmonella colonisation in the tonsils, ileum and cecum by 99.9%.
Scientists at Leicester are now working with pig farmers and BPEX to collect microbial strains and samples for phage isolation.
---
> Paul West
Tropical Marine Centre
Being able to provide pigs with healthy, stress-free surroundings that allows them to express their genetic potential to thrive and grow needs more than accurate temperature control and adequate ventilation. Improving the quality of light in pig systems should also be a fundamental objective as it could unlock enormous performance potential.
Taking a more biological approach to lighting could significantly improve productivity, benefit welfare and influence profit margins, illumination specialist Paul West of Tropical Marine Centre said in the conference's Supply Chain Innovations breakout session. He explained how biologically relevant light was imperative in animal husbandry.
He said the lighting used in most livestock systems compromised performance because it was "off the spectrum" and didn't meet the animals' needs. In most situations it wasn't regarded as a powerful management tool capable of influencing circadian rhythms and the production cycle, or reducing the effects of harmful microbes/pests and promoting wellbeing. Illumination was purely used to combat darkness and that was all.
"Light governs our very existence," he added. "It strongly influenced animal production, from seasonal breeding to general productivity and it's very under utilised. Livestock producers need to understand the biological effects light can have and what implications they have to herd health, welfare and productivity."
The rapid installation of LED lighting on pig units in recent years may have been largely driven by energy conservation and economics, but many producers had also reported positive benefits to pig behaviour too. Fewer vices and less aggression were common observations, and Mr West said this wasn't surprising. The frequency of LED lighting was more attuned to pigs' blue/green visual acuity – the spectral range when a pigs' vision is clearest and most accurate.
Such frequencies were not produced by fluorescent light – the most common form of lighting used on farms – so for pigs and many other housed livestock, LED had been a revelation. This light source allows the pigs to see more, have greater awareness of their surroundings and more accurate recognition of pen mates, feeders, drinkers and so on. Their existence was less stressful and this had a positive impact on performance.
---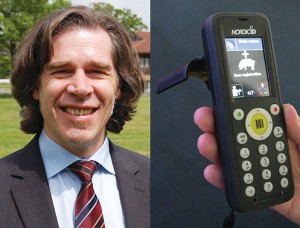 > Charlie Purser
PureSpekt
More tradition BPEX Innovation Conference fare was delivered in the day's opening session that looked at breakthroughs in electronic identification for pigs. The chief executive of German radio frequency identification (RFID) technology company pureSpekt was first to take to the stage to outline the operational benefits of using ultra high frequency systems (UHF) compare to the more common low frequency (LF) systems that are commonly used in agriculture.
Mr Purser said the UHF option came out on top on every count. The tags could be read from about 200cm (compared to about 50cm for LF tags); the UHF tags were much cheaper; and UHF systems allowed multiple tags to be ready at one time – a feature he demonstrated by holding a bag of 50 tags close to a reader with a result that they were all recognised and their ID numbers displayed on a computer screen.
The only reason that LF tags were better known, Mr Purser told Pig World, was that the UHF systems had only been introduced in about 2000 with the first pig projects kicking off in 2009, while the LF system had already been in use in agriculture for several years before then.
There was another advantage to the UHF tags in that they could hold more information than an LF tag – 512 bits versus 64 bits – although this didn't really make much difference in practice as the tags are not meant to hold data. They simply carry a unique ID number that links the tag to a database that stores information relating to the animal the tag is fitted to.
With the database stored "in the cloud", the information could be updated or downloaded and read using any internet-enabled device. The system could be used to update pig recording events "in the field", replacing paper records, with the ability to sent the data to a dedicated cloud-based pig management program or to existing pig management software.
Mr Purser said UHF tagging systems improved production processes through more accurate and timely record keeping, and also had an important role to play in food safety by facilitating increased traceability.
---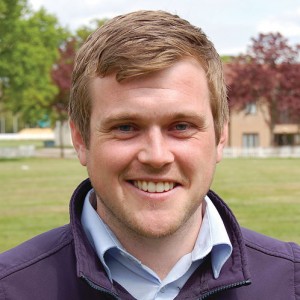 > Richard Riley
JSR
Looking at the UHF system from a producer's perspective, JSR's Richard Riley told the conference that the company had trialled the tags with batches of pigs for finishing. They were tagged at day four, and data had been collected not only on vaccinations and other treatments, but regular weighings too.
JSR had used the data to calculate accurate growth rates for the pigs, and the tags also meant that the firm received accurate slaughter data back from the abattoir for every animal.
A major benefit was a reduction in the mountains of paperwork that would normally accumulate during the pigs' lifetime, and Mr Riley added that for a breeding company like JSR, the system also provided a good set of tools to generate data that would contribute to genetic improvement.
Tag losses hadn't been a problem for JSR. Out of 300 pigs tagged at Day four, only two tags had been lost by the time they reached 50kg.
---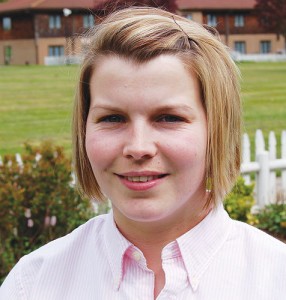 > Katrina O'Kane
Morrisons
UHF tags had been trialled at one of Morrisons abattoirs and the company's Katrina O'Kane said that although they were deformed by the slaughter process, the tags remained active throughout and didn't raise any food safety concerns.
Using the tags allowed much more accurate reporting of slaughter and payment data as it eliminated the problem of illegible slapmarks.
In the future, Ms O'Kane even saw the potential for packs of pork to be traced back to a single animal, rather than the current farm-level data.
Although Morrisons abattoir couldn't export sows' ears because it runs a multi-species operation, Ms O'Kane said that she didn't see the use of tags devaluing the ears for those firms that did have export markets. The hole in the ear where the tag had been was quite small, and only a small slit was required to allow the tag to be removed.
---
> Paul Morris
Biozone Scientific
Delegates taking part in the Supply Chain Innovations breakout session also heard how a constant dose of ultra violet light could improve on-farm hygiene and reduce airborne contaminants. UV-based technology is widely used control microbes, inhibit organic growth, reduce chemicals and eliminate odours in healthcare/public health situations, as well as the food and hospitality industries. Applications are commonly found in public toilets, communal bathrooms, kitchens and hospital wards, and are becoming an integral part of infection control procedures.
Agricultural applications are still rare, but Paul Morris, director of US-based UV disinfection specialist Biozone Scientific, believed there was potential for the technology with pigs. UV cleansing was highly effective and didn't use chemicals or leave behind residues.
In a ward situation (hospital/nursing home) it had been found to eliminate odour and cut airborne bacteria, moulds and fungi (atmospheric and on surfaces) by 65 to 70%. An installation in toilets used by more than 35,000 people a day at Heathrow Airport's Terminal Three had eradicated a persistent odour problem, while laboratory tests at the National Scientific Research Centre in France to measure the efficacy of BioZone technology against H5N1 avian flu virus showed UV technology could destroy the pathogen in under a second (more than 99.9% effective).
UV light systems draw air into a unit where it's treated by intense UV radiation. This germicidal process "cleans" the air and leaves it rich with charged particles. When released, these particles readily bind with odour molecules and neutralise them.
Mr Morris said that UV systems were cost-effective. Installations required little maintenance and individual units cost from around £200 for domestic use to £3,000 for large commercial premises.
---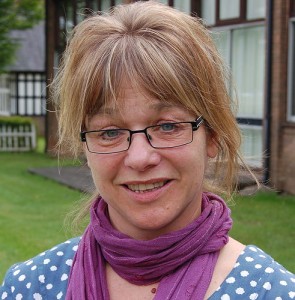 > Alison Wakeham
University of Worcester
Air sampling techniques for early detection of disease in the cucumber growing industry could help indoor pig farmers reduce disease spread.
Speaking at the BPEX Innovation Conference, Alison Wakeham, a senior research scientist at the University of Worcester, explained that rearing pigs in ventilated buildings and growing cucumbers in greenhouses both have challenges with diseases coming in from the external environment.
"Technology that identifies infectious diseases as soon as possible is important to prevent unnecessary losses," she said. "So, scientists have developed air sensors that sample the air and alert growers to bio-aerosols that may be carrying disease."
Alison said that detrimental fungi, viruses, bacteria, pollen and insects, collectively known as bio-aerosols, can cause problems when growing cucumbers in controlled environments.
"While bio-aerosols don't cause significant issues for cucumbers grown outdoors, in indoor systems they become trapped and this is where the problem starts.
"The damp, warm environment of a greenhouse is the perfect breeding ground for the organisms to grow and disease to spread."
Air sampling is a technique Ms Wakeham thought had potential in the pig industry.
"There are more rapid tests being developed for identifying bio-aerosols and I'm sure it's only a matter of time before this technology is available in the pig sector," she said.
In the meantime, Ms Wakeham advised the biggest change pig producers could make was to improve the sanitation of a unit.
"Clean water, fresh air and cleanliness are all you need for cucumbers to thrive and I'm sure that this is the same for pigs," she said. "The environment has to be as clean as possible."
---
Videos and presentations from the 2015 BPEX Innovation Conference are available online at: http://www.bpex.org.uk/events/conferences/2015/innovation-conference/