Registrations are now open for the conference, which takes place near Leicester on May 14 and 15
We are pleased to announce that you can now register for 2019's major pig industry event – Pigs Tomorrow. Jointly organised by Pig World and AHDB, the two-day conference will take place near Leicester, in May.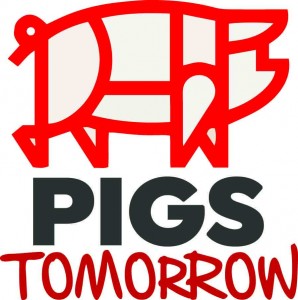 Following on from the huge success of 2017's Pigs 2022 conference, Pigs Tomorrow will bring the pig sector together for the industry's biggest event of the year, drawing together expert speakers from around the world and the UK pig industry, who will be looking ahead to the pig sector of tomorrow.
Taking place just a few weeks after the UK is due to formally exit the EU, the conference will cover the global political drivers shaping the industry's future and the latest on-farm developments that could help boost business performance. There will be plenty of opportunities to network, too.
The format will be similar to Pigs 2022, with the first day dedicated to the International Outlook Conference, focusing on the global picture, including our post-Brexit prospects and the international marketplace.
Day Two, the Innovation Conference, will combine discussion on the big industry issues, such as pig health and welfare and productivity, with a detailed look at some of the technological advances taking place within the sector that could help pig businesses of tomorrow operate more effectively.
There will be an exhibition of industry stands and networking opportunities, while one of the highlights will be a gala dinner on the first night featuring entertainment and a high-profile guest speaker.
Simon Lewis, Lewis Business Media's managing director, said: "We are delighted to be teaming up with AHDB again to put on what will be 2019's premier event for the pig sector. We had tremendous feedback from Pigs 2022, including on the quality of the speakers. I can assure you the line-up for Pigs Tomorrow will be just as good – we will be announcing speakers over the coming months."
More information
Pigs Tomorrow will take place at the Jurys Inn hotel, near Hinckley, in Leicestershire, on Tuesday and Wednesday May 14 and 15, 2019.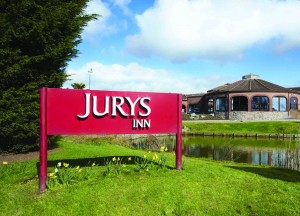 Day one, the International Outlook Conference, will be open to invited guests from all over the world. Levy payers can buy a ticket if they want to or register their interest on the website We will then share this with sponsors, who wish to invite levy payers. Non-levy payers should contact Martin Goult (contact details below).
Day two, the Innovation Conference, will be free of charge to all levy payers, courtesy of AHDB. For non-levy payers, tickets will be available to purchase for anyone who has not been invited.
The principal sponsor is MSD Animal Health. Other confirmed sponsors include Boehringer Ingelheim, Cargill, Ceva, IDT and Hipra.
To register to attend, click HERE.
You can find more information and register for the conference on the dedicated website www.pigstomorrow.com
For more information on attending, contact Elle Duchossoy at [email protected]
For information on sponsoring or exhibiting, contact Martin Goult at [email protected]