New on-farm trials have shown that the design and insulating properties of the Con-Tented Ark keeps sows cooler in the summer and warmer in winter, according to the manufacturing company.
"When external summer temperatures reached 28°C, for example, inside a conventional steel or steel and wood ark it could hit a dangerous 45°C," said Con-Tented Ark's product manager, Jamie MacDonald, adding that inside his company's arks the temperature was "11°C cooler, at a comfortable 34°C".
He also said that in sub-zero winter conditions the continuous digital data-logger showed the Con-Tented Ark remained 4°C warmer than conventional-construction arks.
The company also reported that its trials suggested that mortality figures are consistently lower in the Con-Tented Arks, with sample data from one farm indicating a 20% reduction in piglet loss compared to mortality levels in paddocks with conventional arks.
"Stockmen also reported a reduced use of straw, primarily due to less condensation from the roof," added the company, pointing out that "high humidity in conventional arks can lead to unhealthy humid conditions inside".
Headline image shows Con-Tented Arks in a typical field layout while the image below was taken at the Techneat manufacturing plant in Cambridgeshire.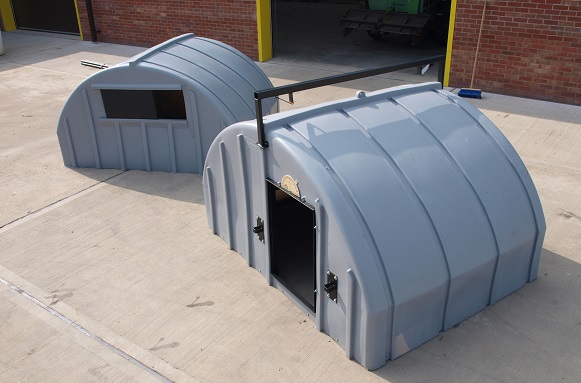 For more information call Jamie MacDonald on 01353 862044