The total number of pigs in England has decreased by 3.6% since December 2014 to just over 3.5 million, according to new official farming statistics released today by Defra.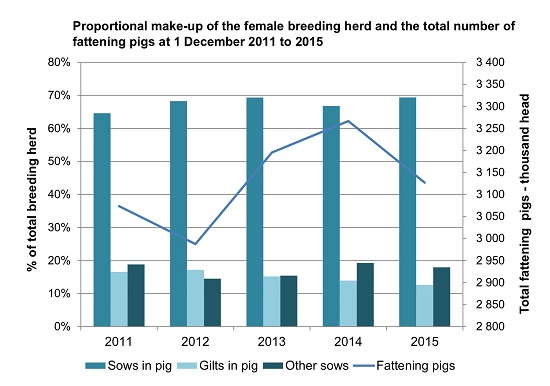 Calculated according to the end of year pigs survey, as at December 1, 2015, the figures show the 12-month decrease in the total number of pigs was "driven" by a 4.3% fall in fattening pigs, which were down at just over 3.1 million.
The female breeding herd showed a 1.1% increase, however, with breeding numbers overall rising by 1.9% on the year.
Sow numbers were up 11,000 at 220,000 and gilt numbers down 4,000. Dry sow numbers were also down 3,000.