A simple coloured paper system is making life easier for the team responsible for the follow up requirements for sow groups after insemination at the Dutch Swine Innovation Centre (SIC) Sterksel.
A total of seven different colours are used to identify sows as they move through SIC's mating system, enabling staff to see at a glance which group they're dealing with and what tasks may need be carried out.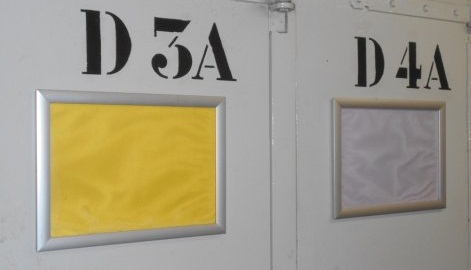 Sow cards, carrying the necessary information, are printed directly after insemination, when the sows enter the gestation housing. The cards for each group are printed onto a different colour paper, with each colour covering the sow intake for one week, and with cards displayed over pens or at the door to rooms, as appropriate.
"Working with the coloured sow cards gives me a clear overview and reduces the chance of mistakes", said SIC's Theo Smits, adding that the colour system is continued right through to the farrowing house.
He said this approach helps his team as they work through sow groups from those needing to be scanned (three to five weeks after insemination), sows needing extra heat control, others requiring to be vaccinated and those which needed to be moved to the farrowing houses.
After seven weeks the first colour used can be used again without risk of confusion.
While a simple idea, he added, it was easy to make follow up mistakes without such an approach.
VIC Sterksel is a multifunctional research centre for modern, innovative and sustainable pig husbandry, both in the Netherlands and abroad.