Auctioneer Peter Crichton reports a good turnout of buyers at last Saturday's sale of indoor pig equipment and farm machinery for Eastern Pig Contractors, held at Martlesham, Ipswich.
Topping a good selection of tractors, loaders and farm machinery was £15,200 paid for a 1998 JCB 3185 Fastrac with 8,926 hours on the clock while an earlier 1996 JCB 135-80 Fastrac with 8,486 hours sold at £5,300.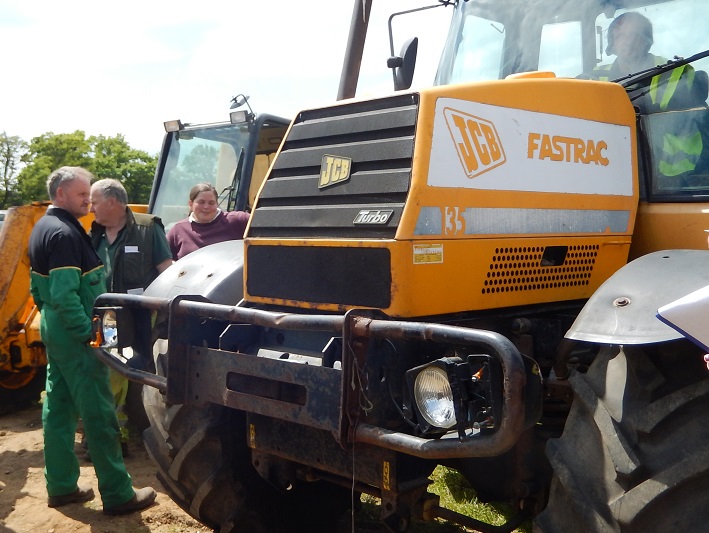 A 2001 JCB Farm Special Telehandler with 7,108 hours sold for £10,000, including attachments, and an elderly but sound 1990 Weidemann 6052 loader made £4,100. A 2004 Daewoo 015 mini-digger with 1,742 hours made £4,300 with attachments and a 1993 JCB 3X Sitemaster showing 8,400 hours made £10,720 with attachments.
A 2001 Ford Transit diesel van sold at £950 and an unregistered Kawasaki 300cc made £970 and a Bury St. Edmunds farmer became the new owner of an elderly Ferguson TED unregistered tractor which made £700.
Farm machinery included a Richard Western 36ft flat trailer at £720, a Legg 12 tonne hydraulic tipping trailer at £2,050; a 32ft straw trailer £900; an old 3,000 gallon Permastore slurry tanker with injectors at £900; an Ifor Williams 8ft livestock trailer at £780; a Rotorain irrigator £650; a Spearhead flail mower £480; a NH370 conventional baler £1,250; an Ingersoll compressor with gun at £1,650 and a 2 cylinder Lister diesel pump raised £580.
Demand for pig equipment was, however, more selective, with 6 tonne glass fibre bulk bins selling to £900, 8 tonne Chore Time bins to £500, 10 tonne Roxell bins to £550 and auto-feed systems to £320 per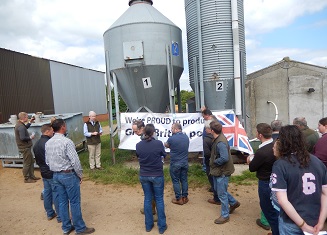 Over 100 Ad Lib hoppers were included in the sale with finisher hoppers between £25 and £50, stainless steel hoppers between £30 and £35 each and a large selection of circular stainless steel and plastic wet and dry Ad Lib hoppers met plenty of demand between £55 and £90 each.
Smaller equipment met plenty of demand with Salter 200kg pig scales selling at £210, sheep hurdles to £120 per group, Yanmar generaror £150, Karcher steam cleaner £220, Master workshop heater £280 and 205 litre plastic barrels sold between £8 and £11 each.