The Animal and Plant Health Agency (APHA) has decided to postpone the introduction of a new harsher inspection regime, following pressure from the NPA and pig producers.
"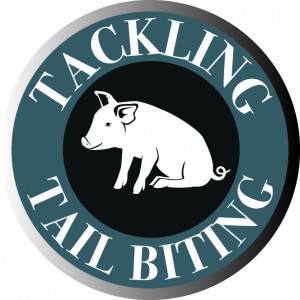 As part of a wider drive to clamp down on what it sees as some of the causes of tail biting, APHA was planning to introduce a new regime in January requiring pig producers to monitor environmental gases like CO2 and ammonia.
But following discussions at a Government-industry tail docking working group in December, APHA has agreed that the current inspection procedures will not change before April 2019.
NPA chief executive Zoe Davies and pig producers who attended the meeting, Tom Allen, Rob Beckett and Meryl Ward, told the agency it needed to provide more information to producers about its new inspection regime before introducing it.
Zoe said ammonia levels above 20 ppm would be considered a non-compliance, while levels below 20 ppm may also be a non-compliance in some circumstances. This could result in producers losing a chunk of their Single Payments.
She said the information coming out of APHA about the requirement was ambiguous and highlighted concerns over the accuracy of techniques to measure gases on farms.
She said: "We pushed APHA really hard on this and are pleased we have now secured a four-month delay, although we asked for more. They simply cannot bring this in without letting producers know what is happening, what will be expected and how they are supposed to do the environmental monitoring."
APHA stressed it wanted to work with the NPA and promised to send over the revised inspector's guidance for the association to scrutinise and comment on.
A Defra spokesperson said: "Defra's welfare codes are being updated to reflect the very latest evidence-based advice from vets and animal husbandry developments, as part of a programme of reforms to safeguard and enhance the welfare of animals.
"Two welfare codes, for meat chickens and for laying hens, have already been published and we are working closely with the pig sector in developing the updated pig code.