Calls have been made for the UK government to guarantee a 'robust, reliable system' for ensuring 'proper' border checks are in place to verify the health and safety of meat products entering the UK.
East Lothian Pig Producer and Chair of NFU Scotland's Pigs Committee, Jamie Wyllie, said that of all the deals made during Brexit, secure plans for border control staff and infrastructure to check and monitor meat and other products entering the country have failed to surface.
Last year, Brexit Opportunities Minister Jacob Rees-Mogg announced the Government had abandoned plans to introduce formal checks on EU meat imports in July 2022. Commitments for a system to be in place have been given, but deadlines for start dates have been repeatedly pushed back with the new re-written legislation giving a date of January 2024 – a significant delay from the initial January 2021 date given.
At risk
The longer the issues continue and the UK farmers are left at risk, the 'greater the distortion of the market' for UK producers, said Mr Wyllie.
"One of the biggest risks to the UK is the potential for leaving the industry unprotected against livestock diseases, such as African Swine Flu (ASF)," he said.
"ASF is not currently active in the UK, but the disease can stay active in frozen, cooked or raw meat for over a year and the only way it can enter UK markets is through imported meat that has been infected. This highlights how vital it is that border controls are brought in."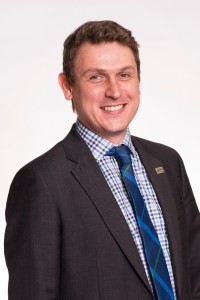 Mr Wyllie emphasised that, although a system of checking imported meats is desperately needed, it is vital that the system that comes into play is effective and efficient.
"Reassurances are required that due diligence will be given to creating a system that is not just being launched to meet a deadline, but will actually be effective in deterring illegal meat importing and ensuring safety for the industry," he said. 
He said that the need was two-fold: the first part being a normal customs check on any product coming into the country to authenticate its product-type; the second being specific to meat – ensuring health certificates are in place to ensure the meat can be tracked to its origin and has not come from high-risk countries or regions.
This secondary layer of protection would include certification from a vet from the country of origin to confirm health and safety protocols have been followed.The Pigs Committee suggest that this action would add around 6% to the the cost of import or export.
"The reality is that we are not part of the EU any more therefore have no control over disease mitigation measures that the EU does," said Mr Wyllie. "The EU does have a very sophisticated system for disease monitoring, checking and sharing which helps EU countries to mitigate risk, but we no longer have access to this system. The EU makes us do these verification and health checks so they obviously think it's important for their member countries health."
In light of this, it is essential for the correct border checks to begin in January 2024 and not be allowed to defer any later. The industry must be protected by the government, and Westminster must show that farmers' needs are high priority.
You csn Jamie Wyllie's NFU Scotland blog HERE