The Pig Industry Scholarship has given 29 students a route into the industry. In the July issue of Pig World, AHDB reflected on some of the scheme's success stories.
The pig industry needs fresh blood and a succession plan if it is to remain successful and enjoy longevity. But attracting new entrants and inspiring the younger generation to pursue a career in the pig industry can be a challenge.
The Pig Industry Scholarship is a route for doing just that. Developed by AHDB and Harper Adams University and now in its eighth year, the programme has enabled 29 students to spend their placement year within the pig industry.
It is managed by a steering group of industry and university representatives and chaired by the NPA's Allied Industry Group (AIG) chairman Hugh Crabtree.
He said: "The programme came about because the UK pig industry recognised the need to get on and do something about recruiting new talent into the sector and enthusing more young people about the huge range of opportunities offered within the industry."
Student opportunities
For students, the scholarship provides a clear route into the pig industry and showcases the dynamic nature and variety of roles available throughout the supply chain. For businesses, it offers access to a huge pool of talent and an opportunity to appraise students during what is effectively a year-long interview.
It means relationships can form between students and businesses early in their studies, leading to a continued interest and desire to remain in the industry.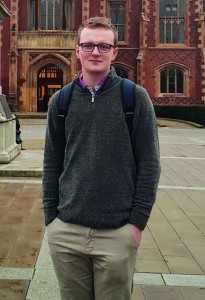 Oliver Ashton, a former Harper Adams University student, received a scholarship in 2017 with Devenish Nutrition.
Originally from a small dairy farm in Yorkshire, Mr Ashton was keen to secure a placement in the nutrition sector, although did not have a specific desire to work in the pig industry. In fact, he had never actually worked with pigs.
Talking about his placement, he said: "The first couple of months were spent on some of the Devenish pig farms in Ireland, learning how they ran, similar to a farm placement, really.
"Then I got involved with some of Devenish's research and trial work, before moving to the mill and offices.
"This gave me a complete overview of the business and meant I could understand the process from start to finish."
The placement proved instrumental in shaping Mr Ashton's career path. He received funding towards his final year at Harper Adams and was offered a job with Devenish when he finished his placement – he took up the technical role in 2019.
Mr Ashton added: "I returned to Devenish in August 2019, looking after one of the main trial farms with finisher pigs, as well as spending time in and out of the office in between.
"I'm now on a Devenish PhD research programme in conjunction with Queen's University Belfast, allowing me to further my education, while working in the nutrition sector part-time."
Commenting on his career path and the value of the Pig Industry Scholarship, Mr Ashton said: "I would never have gone into the pig industry if I hadn't gone for this scholarship and I definitely wouldn't have been doing pig nutrition.
"The pig industry doesn't seem to get as much attention from younger people at colleges and universities, so this programme is invaluable in attracting people who wouldn't have considered the pig industry before."
Employer benefits
ABN has also been involved with the scholarship programme for a number of years and, following the repeated success of the pig placement, has extended its involvement with Harper Adams to offer a poultry scholarship.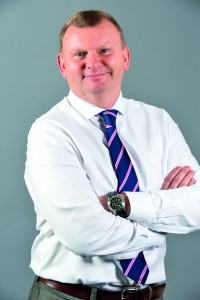 National sales manager Bob Dixon said: "The industry offers a diverse and exciting range of career choices and at ABN, we are passionate about bringing fresh talent into the sector and investing in our future farming generations.
"From a business perspective, we recognise that, while technology brings massive opportunity, agriculture is, and always will be, driven by great people, and investing in our future has never felt more important. We can't close the generation gap immediately, but partnering with Harper Adams seemed like an obvious place to start.
"The ABN scholarship offers students more than just a placement within the feed industry, as we partner with Ermine Farms Ltd for this programme.
"Students spend the first six months on farm and then join ABN for the second part of the year.
"The programme offers students from any walk of life an opportunity to discover the infinite career opportunities available to them within agriculture, while giving valuable hands-on experience.
"We have an inclusive itinerary for the time spent with ABN, which has been developed over the years, to allow the students to experience as much of the business as possible – from our customer support team, the central point of the business, to the commercial team, our technical team and working in our mills."
The placement is also helpful for future recruitment.
Mr Dixon said: "It's a great opportunity for the students because we work with them over a prolonged period. It isn't like a two-hour interview – we get to know the student and they get a full understanding of the role and what it entails."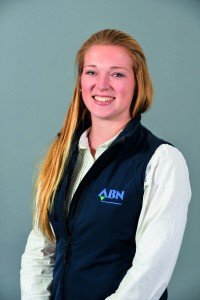 Kelly Hoodless, account manager for ABN's commercial team, is a former placement student, who undertook the programme in 2015.
She explained how she attended the scholarship fair, which takes place every autumn at Harper Adams enabling students to meet prospective placement companies, knowing which companies she had in mind to apply for.
"The ABN scholarship was the one I preferred because it was a split placement and I liked the idea of doing six months on farm and getting a better grounding and understanding, with a real hands-on insight," she said.
"I liked the contrast that you finished off in a more commercial setting. It was a great way to see the pig industry from start to finish and all the different roles involved."
While not from a pig farming background, Ms Hoodless did gain agricultural experience while growing up.
"I didn't have a lot of pig experience, and that was part of the beauty of the placement at Ermine Farms," she added.
"I got to undertake pig industry-recognised qualifications, which also helped me to improve my pig knowledge and practical skillset."
With an interest in animal nutrition, the programme helped to shape and clarify her career goals after she was exposed to different aspects of the commercial environment and roles she was unaware of, or didn't think she would enjoy.
"The placement was invaluable to me and helped formulate where I wanted to go after I finished university," Ms Hoodless said.
The Pig Industry Scholarship is open to any type of business and, as highlighted by Ms Hoodless, there's even scope for a joint offering, where a farm and allied business pair up to give students experience both on farm and within the allied industry.
Grow the scheme
Mr Crabtree added: "This programme now operates successfully and has delivered some first-rate people into the sector who are already making important contributions to the future of the industry.
"What we now need to do is to grow the number of companies offering scholarships by helping them appreciate what a good value recruitment tool the programme actually is.
"That applies whether it's pig production, veterinary science, food processing and manufacturing, genetic science, new product development, nutrition, pharmaceuticals, transport and logistics, or engineering in all its forms – the list just goes on."
More information
The Pig Industry Scholarship is open to second year BSc students and first-year foundation students at Harper Adams University. Successful students, who are selected after interview, receive a minimum 12-month paid placement with the company, plus a £4,500 bursary, which goes towards tuition fees.

If the scholarship appeals and you want to help develop future talent, now is the time to get involved.

AHDB is co-ordinating the recruitment of sponsoring businesses, and the window for expressing an interest is open until the end of August 2020.

If you'd like to know more, look out for a webinar run by

AHDB

and

Harper Adams

, or get in touch with

Emily Boyce

, AHDB Knowledge Exchange Officer: 

[email protected] or


07776 594790

or visit: 

ahdb.org.uk/ahdb-pork-skills-training
Picture caption: The main picture depicts recent scholars and others involved with the scheme – top, from left: Emily Morgan, Nick Lawson, Emily Boyce, Bethany Gardner, Sian Southwell, Dearbhla Connell, Nick Major (ForFarmers), John McKechnie, Maisie Lord, Hugh Crabtree (NPA AIG chair), Alan Stewart (Harper Adams). Bottom: Stacey Mcllmoyle, Erin Fowler, Oliver Ashton, Anita Woolf.