PelGar International has become a leading manufacturer of rodenticide and insecticide products. Simon King spoke to Nic Blaszkowicz, its UK & Ireland business manager, about keeping rodents under control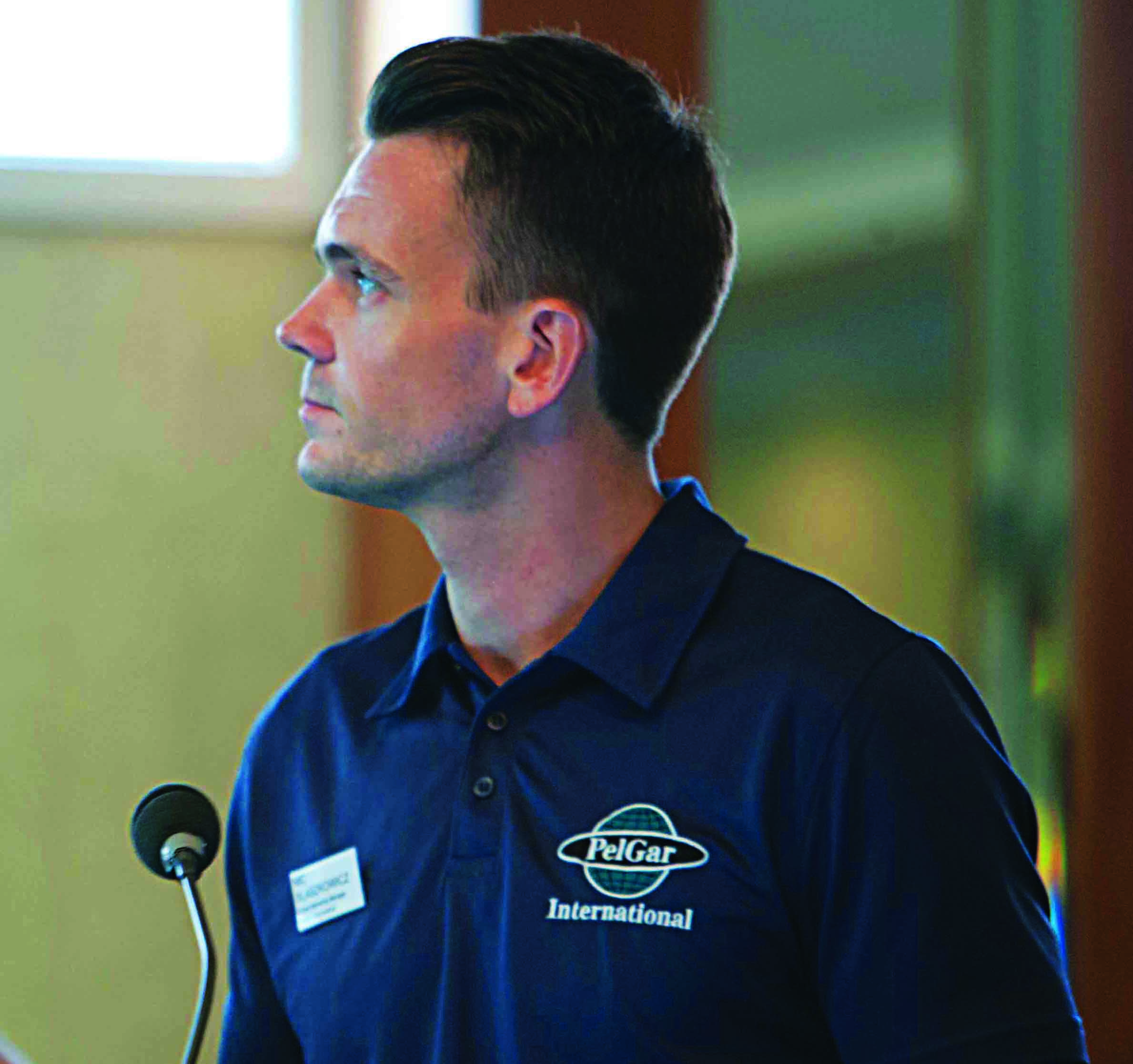 Come autumn, rodents – namely the brown rat and house mouse (Rattus norvegicus and Mus musculus) – abandon the exhausted food supplies in fields and hedgerows – which explains why farmers see an ingress during autumn and winter. Following the early harvest, rodents will have devoured all the leftover grain and fruit, so they must go in search of a sustainable food source.
"This is more often than not found on the farmyard where there will always be accessible food, none more so than an outdoor pig unit where animal feed scraps are aplenty," Nic Blaszkowicz (pictured), PalGar UK & Ireland business manager said.
"Even keeping rodents out of indoor units and feed stores can be nigh impossible. Pardon the pun, but as a rule of thumb, if you can fit your aforementioned through it then you can also fit a rat through, and mice can squeeze through a pencil width gap."
Minimising rodent numbers while also protecting livestock and the environment
Mr Blaszkowicz said: "Keep a close eye out for the first signs of infestation: fresh burrows, droppings, footprints in damp earth and, of course, actual sightings. It is far easier to get rid of a few rats than an established and growing infestation.
Make a map of the farm and mark on it the areas of high activity – this will form part of your records and help you identify areas for treatment.
"If baiting with rodenticide is the control method selected – and others such as trapping or shooting should be considered – it is important to follow a sound baiting routine. Place bait stations in the key areas of rodent activity – placing more bait points than you think you need is a good way to gain an understanding of where rodents like to feed. Untouched bait stations can be moved to areas of high activity.
"Top up bait points regularly, ideally every two or three days and search for dead rodents at frequent intervals, ideally daily.
"Dead rats and mice can pose a significant threat of secondary poisoning to non-target animals. Pigs, in particular, can be quite susceptible to anticoagulant rodenticides. Search for, collect and dispose of any dead rodents as per the label instructions.
"When bait is no longer taken and no more activity is seen, remove the bait from the bait stations but leave the stations in place. Rats can be quite neophobic, afraid of new things, so having the bait stations in place for when the next infestation occurs helps to overcome this behaviour."
Mr Blaszkowicz added: "To sell any professional rodenticides, all stores now need to be registered with BASIS for annual inspection. They then need to check certificates of competence or membership of an approved farm assurance scheme prior to supplying customers.
"Full details can be found on the CRRU (Campaign for Responsible Rodenticide Use) website, www.thinkwildlife.org. Users who don't fall into this professional category are now limited to baits with a 25ppm strength and maximum pack sizes of 300g, but there is no limit on the number of packs they can buy. We don't advise stockpiling but do encourage people to buy enough bait to get on top of  their infestations."
PelGar International was founded in 1995 by entomologists Dr Gareth Capel-Williams and Dr Jonathan Wade with the aim of developing innovative and novel rodenticides for the public health pesticide market.
The company invested in three main active ingredients and a programme of research and development to improve existing formulations and create new ones to meet the needs of varying species and environmental factors.
Some 20 years later PelGar acquired manufacturer Agropharm, with which it had been working for some years, to secure a sister portfolio of insecticides. The company is now the leading public health pesticide manufacturer in the UK and sells in more than 60 countries globally, with over 500 product registrations. All products are developed and manufactured in the UK.