RCVS Advanced Practitioner in Pig Medicine, Duncan Berkshire comments on the affect of the Red Tractor consultation on the pig sector.
The start of 2021 was certainly full of a lot of challenges, international trade hurdles, consultations, weather, and backed up pigs! With most of these now behind us, and the pig price turning in the right direction, it is easy to think that we can sit back for a while…
The response from the whole pig sector to the Red Tractor consultation was excellent to see, with a wide breadth of views. It is now a major process to bring all this together into the finalised form of standards that will come into place in October.
Several of the updated standards were actually from the revised Welfare Code that came into force in March 2020 – this means they are law and need to be looked at irrespective of Red Tractor. This includes areas such as the provision of 'toys' or manipulable materials, which I know is causing some confusion!
The providing of toys is there to help fulfil one of the five freedoms – freedom to express normal behaviour. Let's not kid ourselves that this is easy within any pig farming system, whether outdoors, straw based, or a purpose-built slatted system.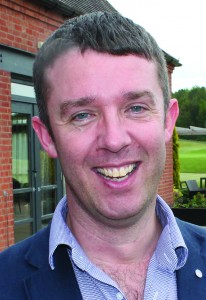 Wrong behaviours can present in all of these and it is understanding what we can do in any situation to provide stimulus for the pigs that is at the core of the environmental enrichment guidance.
We need to look at this as less of a tick box exercises. Of course, there needs to be a minimum provision, currently given as multiple things to interact with and not all 'marginal' in type, but, more importantly, we need to see what the pigs do with them and how they respond.
If the toys are just in the muck and unused, there is little to no interaction. If they are clean and well used, we can be pretty happy that they are fulfilling their role, even more so if the pigs are well with no signs of vice.
The more we can understand how the pigs are using what we provide, whether clean straw, wood, ropes, chains or the now large variety of plastic/rubber and other toys, the better we will be at noting when things are not quite right. We can then intervene more quickly at the first sign of trouble, meaning better welfare on farm and fewer longer-term issues – a great result.
So why am I highlighting this now? It would be easy to put off doing anything until we get the final new Red Tractor Standards, and then delay further until they actually come into place.
But why not start now to read your pigs? You can try different things in various groups and expand them over the coming months once you have a feel for how the pigs are reacting.
This will take it away from being a rush to get things in place for a deadline later in the year, which could mean lower stress levels for everyone involved!
This article was taken from the May issue of Pig World magazine which you can subscribe to here.