In the latest issue of Pig World, industry analyst Dominic Charman urged the pig industry to look after each other as the crisis deepens – and avoid the fate of a well-known Scottish king.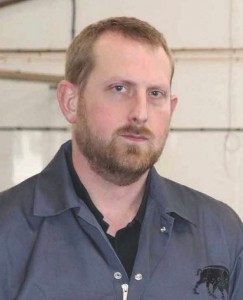 Tomorrow and tomorrow and tomorrow… many of you will be well aware of my enthusiasm for a poignant quote or some such.
This line resonates very clearly at the moment. It commences a reflection on a series of calamities in which plans have come to nought, and ultimately, fail. The rest of the Act is interesting. With the protagonist inwardly examining how time has become meaningless, and how we become numb to horrors once exposed to so many, that we no longer feel affected by them.
At the moment, it feels like 'tomorrow and tomorrow and tomorrow' the industry will sink deeper and deeper and deeper. Another producer going out. Gossip and rumour of another being sold to some integrator or another. Over and over and over. Each little bit chipping away at our resolve, our bonhomie, our enthusiasm for the industry.
We have very good reason to complain in this industry at the moment and are, indeed, facing fresh challenges daily – to the point, where sometimes we can feel that the world has set its face against us. The supermarket, the processor, the trader, the finisher, whoever it is.
Some I speak to seem to think the worst is over, some that it is yet to come. But there is one clear message I would like to get across if I can (rather than just rambling semi-amusingly).
We need to keep the rictus smile going. When we're under pressure (as we are right now like we never have been before in many cases), we can become snappy, abrasive and downright unpleasant (that's for those of us who weren't before).
And, ultimately, this is self-defeating in many different ways. Staff will lose their rag and walk, people we rely on will dodge calls (I don't, but then I love a good row), family will become increasingly annoyed and, ultimately, the damage will be done to ourselves. And our businesses, our lives and our wellbeing.
it is important that by bearing so much of a burden for ourselves, our teams and our families, we are not broken by the load and that we don't make our own lot worse because of it.
I am not a hugger – shocking I know. But this is the time to talk, to each other, advisors, the postman, whoever will listen – to allow this poison that has been cast upon us (in some cases seemingly by those who would see us fail), to leech out in small controlled amounts. It is all about keeping it manageable – the spiral sets in all too quickly and is hard to pull out of.
Set some time aside at the end of the day for family and yourself, put tomorrow and tomorrow and tomorrow's issues away. Sit down (maybe with a small drink) and enjoy what we have.
Otherwise, if we are not careful, we may share Mr Macbeth's fate, undone by our own poison and anger.