In the second instalment of our Preparing for a Future Beyond Zinc series in the latest issue of Pig World, ForFarmers' Emma Slater spoke to pig specialists from across the group's European network to assess how farmers elsewhere are performing with and without zinc oxide in piglet diets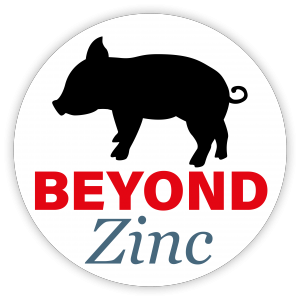 It is not just in the UK, of course, that pig producers are contemplating life beyond zinc. Zinc oxide has typically been used in piglet diets across the EU for the prevention of post-weaning diarrhoea and bowel oedema disease in pigs.
Currently, producers are able to use therapeutic levels of zinc (up to 2,500ppm), but by 2022 this will be significantly reduced to a maximum addition rate of 110ppm (150ppm total) due the EU-wide changes agreed in 2017.
Member states have been, to varying degrees, considering how to manage the change. Already, for example, Danish trials are reported to have demonstrated a transition from full to half rate zinc without any negative impact on performance or increased antibiotic use.
France appears to be well down the line. Between 2012 and 2016, French pig producers reduced antibiotic exposure by 41% without increasing other digestive antibiotics or using zinc oxide. In fact, in 2016, only 16% of farms in France were using zinc oxide.
With specialist expertise throughout Europe, the ForFarmers Group is at the forefront of the drive, supporting and working closely with producers who are using and trialling zinc oxide at various levels.
It is in a unique position to draw on their international experiences and, with this in mind, the group's piglet specialist Emma Slater brought together a panel of experts from the company's European markets to discuss the key to a successful transition and how can we apply this information to prepare UK producers.
The panel comprised:
Jan Fledderus, piglet nutritionist, Netherlands
Maarten Van Horen, vet and product manager, Belgium
Franziska Brunner, piglet specialist, Germany
Emma Slater, technical advisor piglets, UK.

How is zinc currently used in piglet diets?
The discussion highlighted how use of zinc varies across the EU.
Belgium: Unlike the UK and other member states, including Germany, the zinc ban comes into force in Belgium in January 2021. Typically, Belgian producers will be using zinc oxide at therapeutic levels in diets from five days to two weeks post-weaning.
"Many producers have dropped down from feeding full rate to half rate now in preparation for the ban and because we can experience lower feed intakes when using the full rate (2,500 ppm of zinc)," Mr Van Horen said. "Others have stopped using zinc oxide altogether – this has often been part of a holistic approach to reducing antibiotics in addition to reducing zinc oxide."
Netherlands: Producers can only add a maximum of 110ppm of additional zinc (150ppm total), which has been the case for several years now. Zinc oxide is not used at therapeutic levels.
Germany: German legislation also limits zinc use to a maximum of 110ppm additional zinc (150ppm total). Approximately 80% of Ms Brunner's customers are adding zinc to their piglet diets. "We don't add therapeutic levels to the diets at the mill. Therapeutic and additional zinc is added by the farmer when the feed arrives," she said.
Some pharmaceutical companies use zinc as a tracer with the antibiotic Colistine, but these can only be prescribed by the vet for specific health issues.
What are the main challenges to removal?
Managing without zinc requires a holistic approach, according to Ms Brunner, with diet being very important.
"If pigs haven't consumed enough feed pre-weaning, their intestinal tract is less prepared for the digestion of post weaning diets. Undigested protein can stimulate overgrowth of E.coli if challenged and the intestinal cell layer is renewed once every four days," she said.
"If feed intake is insufficient, this can result in villi atrophy and less capacity to digest protein, which is where you can observe post weaning scour. Without the use of zinc, this issue may be accentuated and more challenging to manage. However, if you can get 400g of dry matter intake prior to weaning, this ensures the gut is better prepared for post weaning diets."
She highlighted other factors that are key to success, including:
Ensuring good hygiene and the appropriate environment
Focusing on colostrum management, especially around the transition period
Focusing on birth weight
Matching nutrient intake to the type of animal, ensuring that crude protein levels aren't 'over done', which can lead to undigested protein reaching the hindgut
Steady and consistent levels of feed intake
In-feed and water acidification.
"All of these factors have an impact – purely focussing on nutrition will not provide the solution," she said.
Mr Van Horen highlighted the main challenges of zinc removal as the risk of diarrhoea/oedema disease and lower performance because of using lower spec diets. Some producers have started to use vaccines 'with positive results' in response to severe issues with oedema disease.
"In Belgium, our piglet diets typically range from 15.5% protein to a maximum of 16.8%, not a significant difference but a lot lower than other countries such as the UK. Our producers are having to come to terms with performance levels dropping slightly," he said.
In Germany, some producers are talking about removing zinc, but few are yet to attempt it, with many planning on addressing the issues closer to the ban, Ms Brunner said. "The challenge, as feed suppliers, is starting these conversations now as many are hoping the answers will come from elsewhere."
She said many German pig producers have health problems with piglets, including issues with E.coli.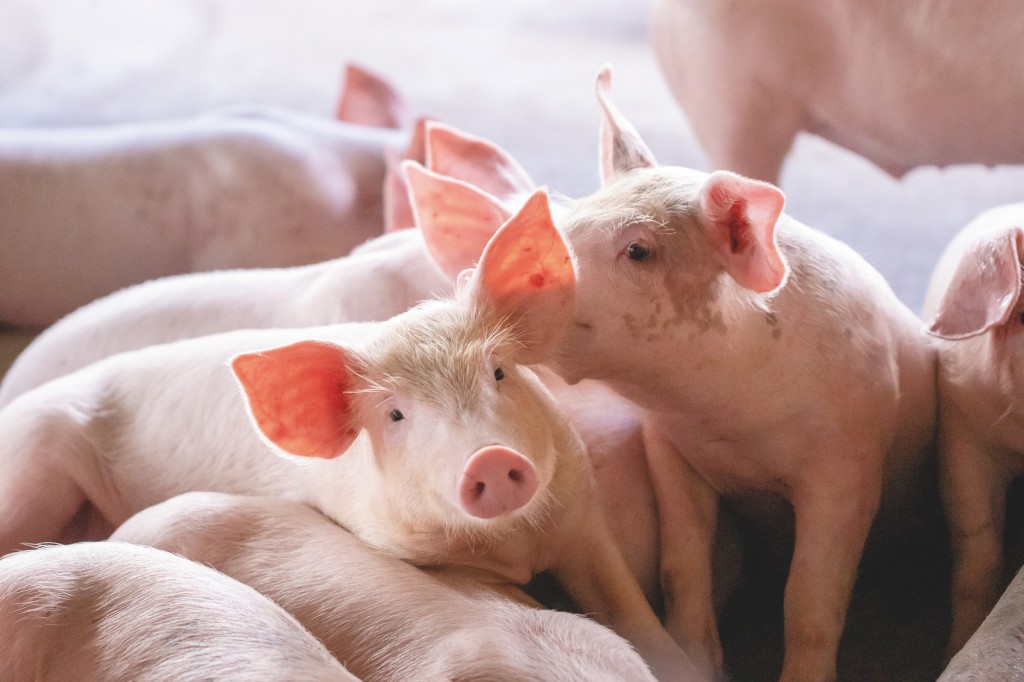 How are producers going about removing zinc?
The key to removing zinc in the Netherlands has been a real focus on all the factors that keep piglets healthy post weaning. "Avoiding larger pens and mixing of piglets is important as this will only lead to more stress and then insufficient feed intake. However, the practical application of this is always challenging," Mr Fledderus said.
"It's also beneficial to vaccinate a few days before weaning. This way, piglets do not succumb to extra stress at an already stressful period and it allows them to get a better start.
"Weaning age is another factor. In the Netherlands, it is typical to wean pigs at around three weeks of age, whereas in Belgium three weeks is typical. Weaning age will have a big impact on the maturity of the gut. The older the piglet, and the higher the DM intake pre-weaning, the more prepared for weaning they are and the less issues we tend to see around post-weaning diarrhoea."
Mr Van Horen said it was important that the initiative doesn't only come from the vet or the feed supplier, but also from the producer.
"Many producers in Belgium are likely to use zinc oxide until the ban, but we feel it is important to start preparing for the future now," he said. "The first step is to make a list of the risk factors, which will be unique to each farm or even building. These can include water, feed management, feed composition, housing and stocking density."
Ms Brunner acknowledged that many producers in Germany are not yet trying to remove zinc. "For the few that are, they have changed to low protein, high in fibre diets with more digestible raw materials, and are really focussing on the hygiene and management on the buildings to reduce the risk of disease," she said.
What are the advantages and disadvantages to removing zinc?
Mr Van Horen said some producers in Belgium are feeding zinc as a precautionary measure. "In these cases, we have found that reducing zinc from full to half rate or from half rate to zero, has resulted in increased intakes, leading to faster growth and better financial returns.
We also have some trials suggesting that when feed with zinc oxide is mixed with water, feed intakes are lower, which may be a consequence of the negative taste that zinc can have," he added.
"In a majority of cases, the incidence of E.coli diarrhoea or oedema disease can be minimised without the use of zinc oxide. The biggest challenge, however, is that we might not be able to achieve the same technical performance."
He predicted that a minority of producers, around 20%, might be able to continue feeding higher spec diets without zinc oxide, if the environment is right and health status is high.
Mr Fledderus said the cost-benefit of zinc removal was difficult to quantify.
"With the use of antibiotics and high zinc levels, you might be able to feed higher density diets to maximise piglet growth. However, this can mask underlying issues, which may become more prominent when zinc and antibiotics are removed," he said.
"However, the increased feed intake observed without zinc can also have a positive impact on growth."
Mr Van Horen pointed out that zinc oxide is cheaper than in-feed medication. But it is important to consider prevention in the first place, which is always better than treatment. This applies to all countries."
Top tips for removing zinc
The three producers each highlighted their top tips for zinc removal:
Jan Fledderus (Netherlands) – Phase feeding – it is essential to start with a first stage diet which maximises protein utilisation and minimises undigested protein (a substrate for E.coli).
Keep litters from first parity sows in separate pens – these piglets have a lower growth rate and are more susceptible to disease. It makes it easier to provide extra feeders in the first days post-weaning and to feed an extra 500g/piglet compared to the rest of the pens. This gets them off to a stronger start with benefits at subsequent growth stages. 
Make a checklist and go through it every time – for example, make sure the temperature is correct before piglets enter the nursery and ensure feed is easily accessible and available in the feeders before the piglets enter the room. Ensure clean drinking water and general building hygiene and avoid direct sunlight in the pens and big groups of pigs.
Maarten Van Horen (Belgium) – Only a holistic approach will work, which means looking at all the risk factors, addressing these and also ensuring these are consistently managed.
Lower protein diets can help decrease the risk of health problems after weaning for the reason mentioned above.
The producer, the feed supplier and the vet need to work together.
Franziska Brunner (Germany) – As above, plus, when zinc oxide is removed, you need to spend more time checking the piglets on a regular basis.
German producers have reported that the addition of zinc has a 'calming' effect on the pigs, so when its removed, it's important to make sure that the management around feeders and the environment is just right. If it is not, this can lead to unnecessary aggression.
What these findings mean for UK producers
ForFarmers' Emma Slater looks at how the experience from Europe can be applied in the UK
From our knowledge and experience in Europe, there are a number of common factors we need to consider in the UK.
Although some producers in Belgium are coming to terms with reduced performance due to lower density diets, we have some great examples in the UK where producers have managed to maintain good performance by feeding diets with easily digestible nutrients, ensuring good hygiene, providing clean drinking water (with water acidification in some cases) and stimulating feed intake pre- and post-weaning.
Typically speaking, we tend to feed higher density starter diets with protein levels varying from roughly 19-21%. Matching intake levels with nutrient requirements is important. If feed intake is low, pigs require a higher concentration in order to provide the same requirements as with higher intakes.
It is important to ensure that nutrients aren't being oversupplied, which can lead to increased wastage and exacerbate any underlying health issues such as E.coli, particularly as we reduce dependence on zinc within starter diets. Copper has historically been used in piglet diets to support gut health and reduce the occurrence of looseness and diarrhoea.
But permitted levels were reduced last year, giving all the more reason for producers to start preparing for zinc removal now, as we want to maintain low use of antibiotics once the ban comes in.
Within the UK, weaning a few days early can have a significant impact. It is important to pay attention, not only to weight, but also age at weaning, and not select big pigs from earlier age groups, which can sometimes be tempting.
To remove zinc while maintaining the highest welfare and performance possible, it has to be a multifaceted approach. This includes maximising sow nutrition to ensure we are producing robust and viable piglets, encouraging DM from an early age to promote gut health and introducing newly weaned piglets to a clean and hygienic environment that minimises stress and suits their requirements.
It is important that this is a collaborative approach and, not only are we fortunate to be able to use experience from overseas, but also our knowledge and network within our industry to prepare for the removal of zinc effectively.