While pigs in blankets are known for being one of the best parts of Christmas dinner, Tesco has upped the game with the launch of pigs in duvets.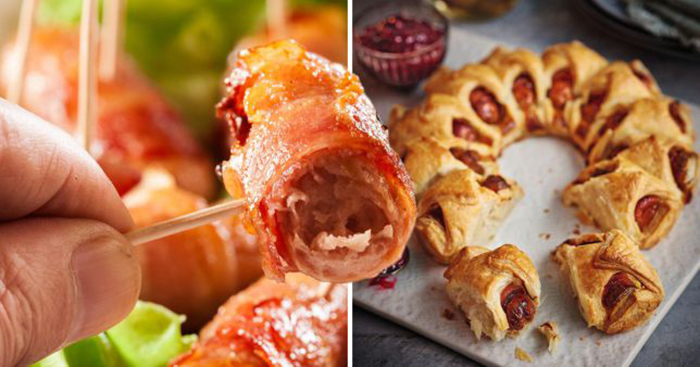 The supermarket chain said that pigs in duvets still feature the original recipe – sausages wrapped in crispy bacon – but, unlike pigs in blankets, these sausages come wrapped in a layer of puff pastry. Pigs in duvets will be in stores from November 12.
Tesco isn't the only supermarket revamping pigs in blankets. From December 6, Aldi will be selling a giant version: foot-long pigs in blankets, which will cost £2.99 for two 12-inch sausages, which come wrapped in streaky bacon.
And Asda has also got in on the act and is already selling a giant pig in blanket measuring a foot long in length and 45mm deep. The Asda product is madewith over 500g of British pork and wrapped with 100g of British dry cured streaky bacon rashers.
Priced at £5, the Asda product is gluten-free, can be cooked from frozen and shared by up to 10 people.