North Yorkshire pig farmer Matthew Donald has been selected as one of eight young farmers who will be promoting British farming in next month's Lord Mayor's Show.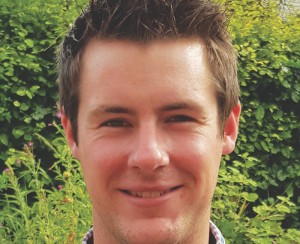 The farmers, drawn from across England and Wales, will help take the Back British Farming message into the heart of London on the Worshipful Company of Farmers' entry during annual pageant on November 10.
The NFU will again be supporting the exhibition alongside Massey Ferguson, Red Tractor and Surrey Docks City Farm. It will incorporate a tractor, a combine harvester and food, with the participants providing the 'heart and soul of the exhibit'.
The farming champions were chosen after a nationwide search by the NFU for young farmers who have made an outstanding contribution to agriculture from each of its seven English regions and Wales. As an additional prize this year, one of them will be invited by Massey Ferguson on a special trip to Beauvais in Northern France as a guest to tour the factory and enjoy an overnight stay.
NFU Vice President Stuart Roberts said: "It was a tough selection process as all the young farmer nominations we received were of a high calibre. The judges were impressed with the enthusiasm shown in the entries to promote all aspects of the agricultural industry.
"I know the chosen eight will do a fantastic job as they all share a passion about what they do – playing a vital role in helping to produce safe, high-quality, traceable and affordable food for the nation.
The eight young farmers selected are: Francesca Beswick from Cheshire, representing the North West; Matthew Donald from North Yorkshire, representing the North East; Katie Smith from Worcestershire, representing the West Midlands; Matt Launder from Llanerfyl, representing Wales; Ben Theaker from Nottinghamshire, representing the East Midlands; Anna Hunt from Bedfordshire, representing East Anglia; Luke Cox from Gloucestershire, representing the South West; Katie Anderson from Kent, representing the South East.