Leading pork processor Pilgrim's UK is planning to close two sites, at Bury St Edmunds, in Suffolk, and Coalville, in Leicestershire, and reduce production at its Ashton site, resulting in the potential loss of nearly 700 jobs. 
The existing operations at the two plants will transfer to the company's sites at Corsham, Kings Lynn, Linton and Andover. The processor is also planning to cut production at its Ashton plant, in Manchester, to a four-day week.
The changes will affect around 290 employees at Bury St Edmunds, 350 at Coalville and 35 at Ashton, putting them at risk of redundancy.
The move has been announced after the company's latest Annual Report and Accounts revealed it recorded an operating loss of £16 million in 2021, on the back of the challenges facing the pig sector.
"Over the last 18 months, the UK pig sector has faced the most challenging time in its history due to a combination of significant increases in production costs, falling pig prices across Europe and the UK, a decline in demand, labour shortages and the restrictions on the ability to export from some sites into key overseas markets," the company said.
Pilgrim's said the proposed plant closures were part of a business recovery plan put in place across its UK operations.
Rachel Baldwin, vice president of HR for Pilgrim's UK, said: "The decision to propose the closure of our Coalville and Bury St Edmunds sites and put a number of roles at risk at Ashton has not been taken lightly, but is unfortunately essential to help our business recover and secure a sustainable future for all of our team members across the UK.
"Clearly, this announcement will have major implications, not just for our sites, but the local communities surrounding them. We will do everything we can to minimise the impact of these proposals and work closely with local authorities and agencies to support our team members through what we know will be an extremely difficult period."
The company said the proposal to close the two sites and introduce a four-day week at its Ashton plant came 'as result of extensive analysis and consideration' by the Pilgrim's UK executive team.
It said a key part of its business recovery plan includes 'ensuring that its operational footprint across the UK is fully optimised', and as part of this process, it has been identified that some sites are significantly under-utilised in terms of operational capability and capacity'.
"This is due to a number of both legacy and ongoing factors, such as lower demand across the market, post-pandemic recovery challenges within certain markets, and reductions in volume and business at individual sites," the company said.
The business will enter into collective consultation with all impacted employees in the coming days, following the election of employee representatives. During the consultation process, employees will have the opportunity to explore the options open to them, including applying to transfer to alternative sites within the company's network of UK manufacturing sites.
Difficult conditions
Pilgrim's described the market conditions in 2021 and early 2022 as 'the most difficult ever faced by the UK pig sector'. The company said that, working with its retailers, it has so far pledged £35m in support to 'ensure British farmers are paid a fair price for what they produce'.
"Significant inflationary headwinds with rising inflation throughout the supply chain, including feed, ingredients, labour, packaging, and utilities have impacted the result. In addition, revenue was negatively impacted by lower pig prices (UK, Export and lower EU meat prices) meaning that, while the business saw volume growth of 3% compared to 2020, like for like revenue for the period fell 1%," it said.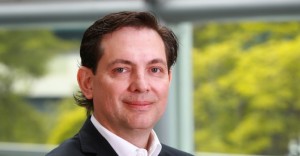 Company president Ivan Siqueira, who joined in January 2022, said: "Market conditions in 2021 and the first half of 2022 were the most severe the sector has known, and conditions remain challenging. In the face of these challenges, our commitment to backing British farmers and delivering the highest quality and most innovative food to our customers has been unwavering.
"To enable us to deliver, we have evolved, diversified and invested in becoming the best and most sustainable food business in the UK and will continue to identify ways to operate even more efficiently and effectively."
Pilgrim's said an evolved business structure has been implemented, including centring operations around three business units – Agriculture, Fresh and Added Value – 'to ensure ongoing exceptional service to its customers and drive operational excellence, while continuing to provide the highest quality food to the UK market'.
The business has also leveraged the scale of US parent company Pilgrim's Pride's UK operations through the creation of the Pilgrim's Shared Services business, which provides cross-functional support to Pilgrim's UK, Pilgrim's Food Masters and Moy Park.
Announcing its 2021 financial results, Pilgrim's said the measures put in place by the business have begun to deliver results, with revenue expected to grow in Q3 2022. "However, the sector continues to face ongoing challenges from rising feed and energy costs, which have been accelerated by the war in Ukraine and Pilgrim's UK will continue to identify ways to deliver further operational efficiencies," it said.
The company claimed that, as both a producer and processor with the most integrated supply chain within the sector, it is more invested in British farming than any of its competitors.
"Together with its key strategic customers, Pilgrim's UK has continued to support its more than 1,000 farmers through these challenging times. In 2022, this included working successfully with retail partners to develop new ways to ensure British farmers are paid a fair price for what they produce, resulting in more than £35 million being pledged in support."
Despite the challenges, the company Pilgrim's UK has recently acquired lamb producer Randall Parker Foods, resulting in the launch of Pilgrim's UK Lamb, bringing the business' lamb operations into a single integrated supply chain.