In one of the most bizarre pig-related stories of the year so far, the North Yorkshire Fire & Rescue Service intervened after a pedometer excreted by a pig caused a fire on a West Yorkshire farm.
The cause of the fire near Bramham, on Saturday, was a battery powered pedometer carried by one of the pigs to prove it was free-range, which was eaten by another pig after it had fallen.
"After nature had taken its course, it's believed that the copper from the batteries reacted with the pigpens contents and in conjunction with dry bedding, ignited burning approximately 75sqm of hay. A hosereel was used to extinguish the fire and save the bacon," the fire service said on Twitter.
Four pens and no pigs or people were harmed.
Inevitably, the unusual story sparked media storm, as it was picked by most major UK news outlets and many abroad, including US media giant Fox News, enabling headlines like this one on the Sky News website:
"Bacon saved as pig triggers blaze after eating pedometer"
And this from the Guardian:
"Burning calories: pig starts farm fire by excreting pedometer"
Social media also had a field day. "The cause must have come as a sowprise. Your job certainly isn't boaring," was typical of the content posted in response to the fire service's tweet.
"This has made my day!!!" said another.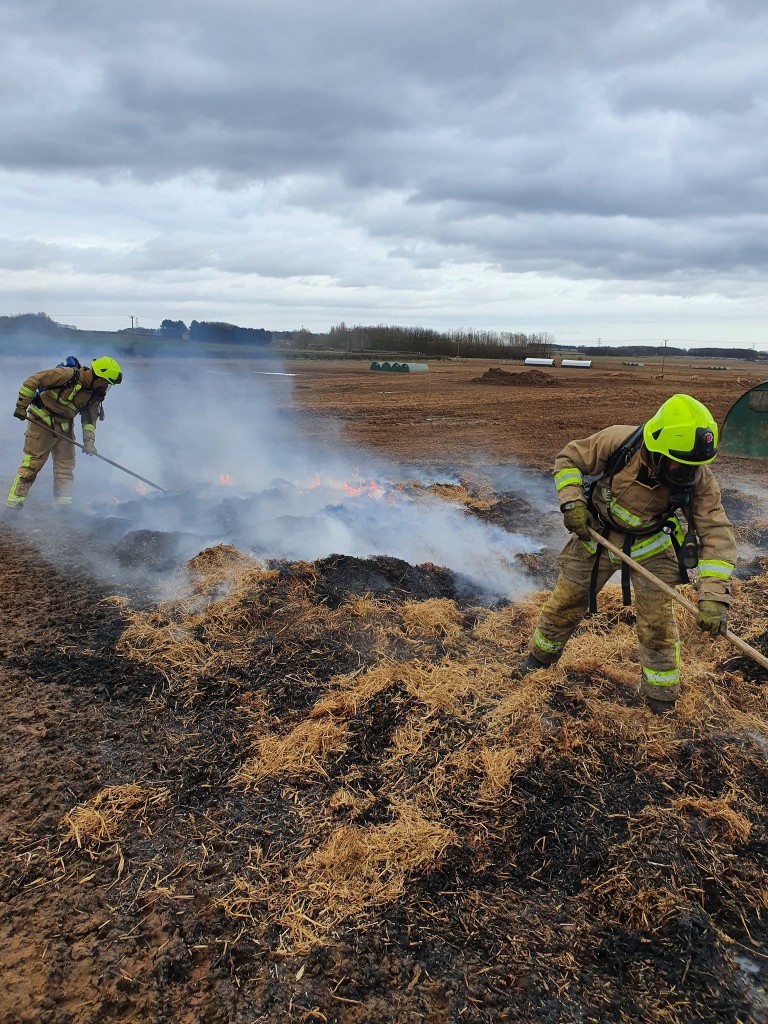 Photo credits: Russell Jenkinson @russjenks999 crew manager, North Yorkshire fire and rescue service