Labour shortages, at all levels of the food supply chain, are among the pig sector's biggest constraints as it seeks to recover financially and deliver the highest possible standards of pig production. Helen Brothwell and Alistair Driver explore the causes of these shortages and what the industry can do to address them.
Labour shortages are increasingly becoming a major constraint within the pig sector – and the impact is there for all to see, whether at an industry-wide level or individual business level.
A lack of pork factory staff, particularly butchers, was, of course the main factor in the devastating pig backlog from the summer of 2020. Things are better now – but mainly because there are fewer pigs to process.
"Pork processors are still running at 8-10% below where they would like to be, but we are not seeing any impact because of the shortage of pig numbers. If in future the pig supply recovers sufficiently, it might become a factor again," British Meat Processors Association (BMPA) chief executive Nick Allen said.
But the biggest issue at the moment, he added, was the cost of bringing workers to the UK – meat companies are having to pay between £10,000 and- £15,000 per person in extra costs to recruit the workers. Just two BMPA members alone are racking up costs of more £10 million between them on overseas staff, including many from the Philippines.
The situation was made worse in July when Government Chief Secretary to the Treasury, John Glen, announced further hikes to these costs, including 15% on work visas 'at least 20%' on certificates of sponsorship to help fund public sector pay rises. Mr Allen said this will add further costs to the supply chain.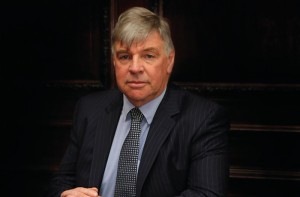 "Meat companies are making good ground implementing training programmes and making the sector more attractive to domestic people – they are trying, but it is still very hard work getting people to join the industry and stay in it when there's so much competition out there," Mr Allen added.
Farms, too, up and down the country are struggling to find to the right staff to fill vacancies, and this is often a constraint to expansion, and, potentially, according to experts who took part in Pig World's recent Pig Health Roundtable, to fulfilling the industry's goals in delivering the highest possible animal health and welfare standards.
It is universally agreed that the stockperson is key to achieving high standards in these areas – but outdoor producer Michael Barker, of North Farm Livestock, said it is proving increasingly difficult to find the right people. There is a reluctance, for example, for people to work weekends when so many occupations offer what are seen as more sociable working hours.
Knock-on effects
The pig sector is far from unique, with staff shortages felt across the food sector. However, a report for The Institute of Agriculture and Horticulture and (TIAH) – set up to support the industry with skills and careers – showed it is suffering more than most, with a knock-on effect on mental wellbeing and productivity.
The TIAH report, Labour and skills in the horticulture and agriculture sectors in England, published in October 2022, said 67% of pork businesses reported in a survey that they had struggled to fill roles. "This is not as high as some other agricultural sectors, but higher than the national average, which is 45%," said TIAH's head of partnerships and membership, Tess Howe.
The survey showed that, as a result of labour shortages in the pig sector, 66% of employers are working more, 44% are asking staff to work more and 33% said production levels are decreasing as a result.
Responses showed that 60% of pig farmers have had at least two hard-to-fill vacancies lasting more than a month, with managers, supervisors, stockpeople and administrative staff all highlighted as difficult to recruit in the pig sector.
Asked about labour requirements over the next five years, pig producers expected the need for managers would either stay the same (71%) or increase (29%). Requirements for specialist/technical roles are expected to increase for 17% of businesses, with the same proportion saying they would decrease. When it came to the need for non-specialist roles, 29% of producers said it would stay the same, with only 29% saying it would increase, while 43% said it would decrease.
The most commonly cited solution cited by participants to labour shortages was to increase staff salaries or wages (66%), followed by increasing training for existing staff (35%).
The survey also shed light on where staff comes from, with 73% of the pig sector's workforce from the UK, 13% from Europe and 14% world-wide.
In terms of age profile, the survey found that 84% of primary production staff were under the age of 55, with 53% between 25 and 44, much younger than the often-quoted average farmer age of 60 (the registered farm holder).
The causes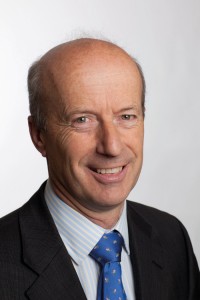 The causes of labour shortages in the pig sector and beyond are complex. A recently-published independent review of labour shortages, led by John Shropshire, chairman of horticulture company G's Fresh Group, shed some interesting light in this area.
The comprehensive report, commissioned by then Defra Secretary George Eustice in August 2022 as a recommendation of the Government's Food Strategy, put the shortages down to a mix of national trends, Government policy, including Brexit, and attitudes and practices within the food chain.
It showed that the agri-food chain employed just over 4 million people in 2021, 13% of the UK's workforce – 400,000 more than in 2000, an increase almost entirely driven by the catering sector. In contrast, numbers employed in agriculture have fallen by 23% to 429,000 in 2021 over the decades, alongside an 11% reduction to 427,000 in the food manufacturing sector.
In his foreword, Mr Shropshire summarised the difficulties the sector faces in recruiting and retaining an adequate workforce. "Factors such as low unemployment rates, changes in labour market dynamics and reduced access to workers from the EU have contributed to these challenges. Additionally, overly bureaucratic and slow administration of visa applications during periods of stress and conflict have had a substantial impact," he said.
While noting that other countries face similar obstacles to acquiring 'crucial' migrant labour, the report was clear that Brexit has been a big factor in the UK, as leaving the EU has resulted in a 'steady decline in EU workers since 2016'. "The reliance on migrant labour and uncertainty around immigration policy has created significant challenges for the industry," the report said.
It also highlighted low rates of domestic recruitment, with businesses struggling to fill roles across the supply chain, including process, plant and machine operatives, engineers, farm managers, and elementary (unskilled) and semi-skilled roles.
"This is despite the talent of potential workers amongst harder-to-reach and disengaged groups, including those of age groups perceived to be untypical to the food supply chain's traditional workforce," it said.
The report said the evidence gathered also showed labour challenges also include 'negative perceptions of the sector, unappealing working conditions such as physical demands, unusual working hours, undesirable environments, and repetitive tasks'.
It highlighted the food supply chain's struggles to retain staff in a tight labour market where employees have more choices in the areas where they would like to work. "Retention challenges in the sector include losing talented workers to other industries that offer better working conditions and financial incentives, such as the oil industry, renewable energy industry, online retailers, and major infrastructure projects," it said.
A lack of upskilling of current staff and pipeline through further and higher education that is not strong enough to meet current and future demands, were also identified as barriers.
The highlighted scope for further automation in the food supply chain, but said progress has been constrained by high costs and a 'complex landscape of incentives'.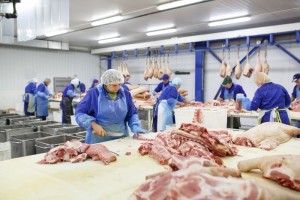 Recommendations
It made a number of recommendations to industry and Government, including:
Implementing a comprehensive strategy to enhance sector attractiveness and promote opportunities in the food supply chain, led by the Food and Drink Sector Council, demonstrating that the sector is vital to the economy and national food security.
Collaboration between industry, government and education institutions to develop careers advice from schools and education/training providers.
A review to identify methods through which pay, staff benefits and conditions in the sector can be improved.
Replacing the Seasonal Worker visa scheme pilot by the end of 2023 with a scheme that ensures the industry has enough workers to maintain food production levels, including possibly lifting or removing the cap on visa numbers.
Expanding the eligibility criteria for the Skilled Worker visa route to include roles currently considered lower-skilled.
Reducing the high financial costs required to access workers through the Skilled Worker route.
Relaxing the Skilled Worker English language requirements.
Clear business training and career development for their UK-domiciled staff on the understanding it is an investment, not a cost.
A complete overhaul by Government of the Apprenticeship Levy to provide a highly skilled workforce, including making it more flexible.
Collaboration to ensure a better understanding of the skills required by the food supply chain.
A review of food supply chain-related subjects by further and higher education funding bodies to ensure courses are well-resourced.
Improving access to Government funding that incentivises the uptake of automation among businesses struggling with the costs involved.
Farming Minister Mark Spencer welcomed the report and said the Government would 'look closely at the findings of the review and will set out our response in Autumn'.
It was widely welcomed within the industry, with the NFU stressing the need to 'now work together to solve the labour challenges impacting the industry' and the NPA urging the Government and industry to act on its findings.
Mr Allen said the report 'successfully captured the unique and varied pressures that each sector is facing', singling out the key recommendations to 'allow more skilled and semi-skilled migrant workers into the country to take up jobs that simply don't appeal to British workers' – and to get the cost of visas down.