MSD Animal Health has announced the launch of IDAL
 3G, its latest needle-free, intradermal delivery device for pig 
vaccination.
At an event in Madison, in the US, the company also launched The IDAL
 Way, an extended vaccine portfolio designed for intradermal use.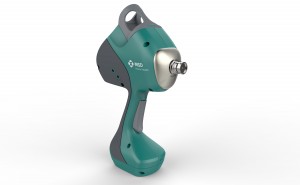 "
Needle-free, intradermal application of vaccines is the most advanced method for 
vaccinating swine today, and The IDAL 
Way is key for the future of swine production," said Olivia Azlor, MBA, the company's director of Global Swine Marketing. "
We are proud to introduce the IDAL
 3G, which is designed to improve convenience and ease-of-use for producers, making 
vaccination safe and less stressful for pigs and people, while ensuring disease prevention with the broadest range of vaccines designed for intradermal 
administration."
The third generation of the company's needle-free
 vaccine delivery system
 has additional features that make it easier to use. With a long-lasting Li-Ion battery and nearly twice the service interval of its predecessor
, the new device
 also has a new balanced
design, ergonomically shaped two-component surface for maximum grip, and intuitive handling with two-button control and graphical display, the company said.
The IDAL Way offers five intradermal vaccines for administration with the IDAL 2G and the new IDAL 3G – PORCILIS PCV ID, PORCILIS M Hyo ID ONCE, PORCILIS PRRS, PORCILIS AD Begonia and PRIME PAC PRRS.
The vaccines 
can protect pigs from porcine reproductive and respiratory syndrome virus (PRRSv) and PRRSv-2, porcine circovirus type 2 (PCV2), 
Mycoplasma hyopneumoniae
 (M Hyo) and Aujeszky's disease virus infections (pseudorabies).