The first part of the industry's pulled pork campaign for 2016 went live on Wednesday (February 10), with a new TV ad being screened for the first time during the break in Coronation Street.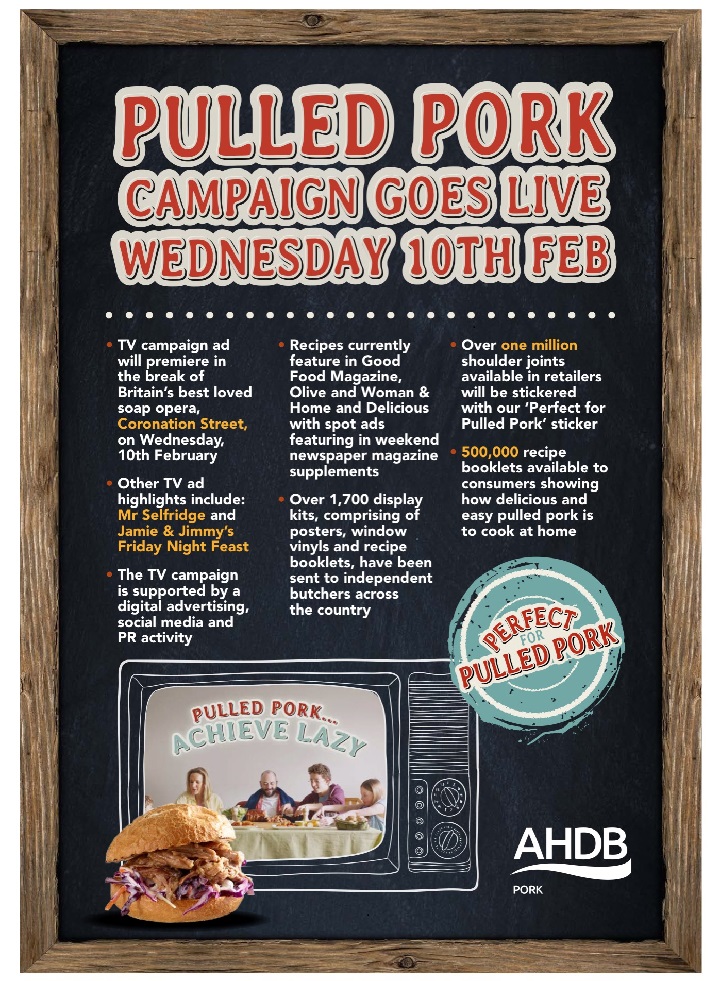 Several other TV screenings were also scheduled, supported by digital advertising, social media and PR activity.
Full details of the campaign, including the fact that more than one million shoulder joints are available in retail outlets, were contained in a "flyer" sent by AHDB Pork to all levy payers this week to keep the industry fully informed of the pulled pork effort.