Pig industry organisations are working with Defra and the Veterinary Medicines Directorate (VMD) to gather the necessary evidence to justify zinc oxide products being licensed again in the UK.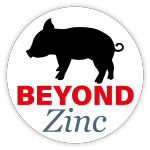 Current supplies of zinc oxide for use at medicinal levels in piglet feed to control post-weaning diarrhoea (PWD are expected to be exhausted in the summer. This was after the VMD surprisingly granted an extension in the UK last year by allowing the industry to use up any product bought up to when the authorisation expired in June 2022.
However, pig vets and producers are keen for zinc oxide to become available again in the future and the VMD appears to be sympathetic.
During a Pig World roundtable event, sponsored by ForFarmers, Pig Veterinary Society (PVS) senior vice president Jim Morris explained that the VMD has been persuaded to develop its own model to establish whether EU modelling that led to the EU-wide ban on zinc oxide because of fears over soil contamination was appropriate for the UK.
"The soil types where zinc tends to be too high are acidic, sandy soils and there are not many of these in the pig producing areas of this country," he said.
NPA chief executive Lizzie Wilson said the association is hoping to find some way forward for zinc oxide use in future.
"Meetings are ongoing between NPA, PVS and VMD and we will continue to push for an evidence-based solution that would allow the use of zinc oxide in a managed and targeted way," she said.
"We need to factor in welfare and environmental benefits. The VMD accepts that the risk isn't the same as the EU and we've got to reassure them that any decision is justifiable and defendable. We also have to be cognisant about what's acceptable to our trading partners."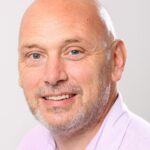 However, Mr Morris stressed that, even if the VMD does give the go ahead, current supplies will expire long before any new products are re-licensed.
He advised producers and feed companies to communicate closely with other. "Producers need to know if their feed supplier is running low on zinc so they can talk to their vet," he said.
Removing zinc
Different producers have had different experiences with removing zinc oxide. While some producers haven't noticed a difference in PWD after removing it, others have been forced put it back in almost immediately, Mr Morris said.
ForFarmers monogastric nutritionist Ade Adebiyi stressed that not only is every farm different but so is every batch. "Some producers go belt and braces and add zinc to make sure nothing goes wrong, as it is cheaper than a PWD problem. Zinc is seen as insurance," he said.
Yorkshire outdoor pig producer Anna Longthorp agreed, as she highlighted the importance of zinc oxide to her business. "Zinc is a cheap insurance policy compared to the cost of reduced growth rates and antibiotics, especially when you have no money and are challenged in so many other ways on farm," she said.
"If we can move forward with evidence-based solutions that are best for the pig and the environment here in the UK, and not just follow EU policy, that would be good.
"I really struggle to see why they're banning zinc. I keep thinking: what is the benefit to UK soil and the environment versus the efforts and cost? And it's crazy to risk PWD and having to use more antibiotics after all we've done to reduce them."
Coping without zinc
The discussion also focused on the many things producers can do to maintain piglet, health, welfare and performance in its absence, from nutritional programmes to ensuring a high quality and clean environment and, in some cases, vaccination.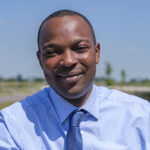 Dr Adebiyi said on-farm approaches could be adapted to improve the chances of success in a situation that zinc oxide was not available. "For example, if a producer uses a diet specially tailored for a no zinc programme, the chances of reducing reliance on zinc oxide is greatly improved. Simply removing zinc oxide from existing diets is unlikely to give good results," he said.
AHDB head of engagement Dr Charlotte Evans said a lot of vets and nutritionists agree that basics, such as early colostrum management and early feed intake are key to coping without zinc.
AHDB, in collaboration with PVS, has funded an assessment of all the literature available on the effectiveness of techniques to reduce risk of PWD in the absence of zinc, which is due to be published soon. "It backs up the conversations showing that there is no single overall solution," said Dr Evans.
Mr Morris, who was involved in the report, said it split the possible solutions into three areas – nutritional, management and immunological. "It's important for each producer to work with their nutritionist and vet to plan what's right for their farm and make sure it happens," he emphasised. "It's about doing what you're supposed to do, talking to the team and a good level of stockmanship."
He highlighted five key things that every producer can do to reduce the risk of PWD and potentially manage without zinc:
Provide the ideal post-weaning accommodation every time, including cleanliness and correct temperature.
Wean a healthy pig at the right size every time.
Treat any scour in the farrowing house.
Ensure robust sow vaccination programmes.
Talk to the nutritionist and make sure pigs have the right diet.
Dr Evans added three further steps:
Make sure there is no disruption to feed intake, all the way through to entering that optimal post-weaning accommodation stage.
Match diets to the piglets' nutrient requirements, weights and feed intakes – genetics companies could help provide data as a starting point.
Ensure consistent attention to detail.

 
Nutrition Supplement
You can read a full four-page write of the discussion in the 'Beyond Zinc' Nutrition Supplement with the February issue. It can also be viewed online HERE (password protected).
The supplement features other articles highlighting products and advice for coping without zinc and on improving feed efficiency.