Trade and Industry Secretary Liam Fox delivered some positive messages at a recent AHDB export conference but failed to allay fears about post-Brexit import standards. Alistair Driver covered it in the latest issue of Pig World
The flip side to export opportunity is import threat. During his headline appearance at the AHDB conference, Trade and Industry Secretary Liam Fox did little to assuage industry fears over this issue, despite his best efforts.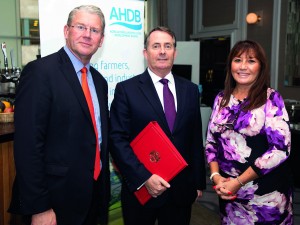 Dr Fox began on an upbeat note, spelling out his desire to see a prosperous UK food and farming sector after we leave the EU. "I want to see an agriculture sector that breeds things, grows things and sells things," he said
He highlighted the recent impressive growth in food and farming in particular and said he was 'optimistic' that this trade would continue to grow after we leave the EU, cited the longer-term backdrop of a growing world population and rising demand for meat.
He set out the steps the Government was taking to help the sector boost exports, but it was only towards the end of his speech that he referred to the elephant in the room – what he described 'one of the most dishonest debates I have seen for a very long time'.
Dr Fox – who was recently forced to deny reports he was secretly plotting to use ancient legislation to lower UK standards to facilitate a future US trade deal – insisted he was determined to maintain UK production standards after we leave the EU. "One of the key unique selling points for the UK is the high standards we have," he said.
What he had omitted to mention, however, was whether these same standards would be applied to imports. Asked to clarify this by AHDB chairman Sir Peter Kendall, Dr Fox described it as an 'utterly bogus question'.
The SPS (sanitary and phytosanitary) element of the Chequers agreement would 'maintain regulatory alignment' with the EU on standards, while UK consumer pressure would 'limit' any moves to import such products, he added.
He blamed an 'anti-trade, anti-capitalist lobby' for the claims he wanted to allow in lower standard imports, before urging the audience, somewhat cryptically, not to 'judge the Government by what it says, but by what it does'.
Defra Secretary Michael Gove and Farming Minister George Eustice have issue similar assurances over the past few weeks and yet none of them have gone as far as delivering the  'strong safeguards' sought by the UK farming industry. As the Agriculture Bill began its committee stage, the NFU called for it to include 'legal underpinning to ensure food is imported from overseas is not produced to lower, cheaper standards'.
Mr Gove has told the Environment, Food and Rural Affairs Committee that this is not within the scope of the Bill, prompting renewed criticism that the Government is prepared to allow UK farmers to be undercut with products like chlorine washed chicken, hormone-treated beef and pigs reared with the help of feed additive ractopamine.
EFRA Committee member and Labour MP Kerry McCarthy said she would be tabling an amendment to get import standards enshrined in law.
After all, something will have to give if we want to trade freely with the likes of the US post-Brexit. In mid-October US trade representative, Robert E Lighthizer formally notified Congress that the preliminary work on a future US-UK trade deal was complete.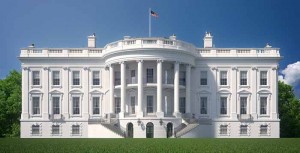 The letter stated that any UK-US trade deal must respect the US's Trade Priorities and Accountability Act, which requires the 'reducing or eliminating of unjustified sanitary or phytosanitary restrictions' and 'other unjustified technical barriers to trade'.
Soon afterwards, the US National Pork Producers Council (NPCC) issued a statement on a future UK-US trade deal reinforcing these sentiments. The council said it was 'supportive of trade negotiations, provided that the UK is willing to eliminate all non-tariff barriers and embrace UN food-safety standards and other international standards'.
"NPPC will not support a deal with the U.K. unless it agrees to equivalence, meaning that all USDA-approved pork and pork products must be eligible for export to the UK without additional requirements," NPPC president Jim Heimerl said.
While the likes of Fox, Gove and Eustice will continue to offer welcome assurances on import standards, convincing US trade negotiators will be another thing entirely.
Afterwards, Sir Peter welcomed Dr Fox's comments but said they fell short of the commitment sought by the UK farming industry. "He was pretty clear that he didn't want to see imports produced to lower standards after we leave. But the question many producers like myself are asking is: What happens when you are sat in a smoke-filled room at 5 to midnight and the entire deal with the US depends on this issue?"