Sir Robert Goodwill, chair of the Environment, Food and Rural Affairs (EFRA) Committee, has written to Defra Secretary Thérèse Coffey to seek answers on what steps she is taking to help UK pork exporters regain access to the Chinese market.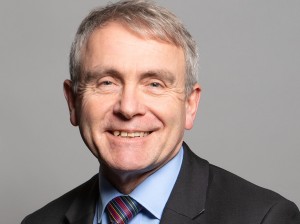 UK pork exports licences to China were voluntarily suspended from key UK plants, including Cranswick's Watton and Pilgrim's Ashton sites, due to Covid-19 outbreaks in 2020 and have not resumed since, with political tensions blamed in some quarter.
In a letter published on Wednesday, Sir Robert said: "Despite since fulfilling the requirements of the Chinese customs authority, the General Administration Customs China (GACC), to re-instate the licences, they remain unable to access the Chinese market."
"Given the challenges facing the pig sector – as highlighted by Defra and the Devolved Administrations' ongoing UK-wide review of pig supply chain – and the risk that Chinese businesses seek contracts with exporters from
elsewhere, the Committee calls on Defra to lead a rapid resolution by the UK Government to this issue, including engagement with the GACC, in order to restore the pre-pandemic status quo for the licensing of UK pork exports.
Sir Robert asked Ms Coffey to set out what steps she would take to do this and requested a response by May 8.
The letter included other requests for action or information including on the issues of supermarket profits, the Prime Minister's planned Food Security Summit, and staff resources in her Department following the Committee's hearing with her on March 28.