Cranswick continued to grow its pig herd as it reported accelerated revenue growth during the third quarter, on the back of 'robust' trading in the run up to Christmas.
During the 13 weeks to December 24, 2022, all four of its product categories were strongly ahead of the corresponding period in its core UK market, reflecting solid underlying volume growth together with 'further cost inflation recovery'.
Trading in December was described as 'particularly robust', underpinned by strong demand for its fresh pork, convenience and gourmet festive range of products. "Our customers and consumers continue to recognise and appreciate the quality, value and versatility of pork," the company said in its third quarter trading statement.
The pig and poultry processor's strong third quarter performance built on the momentum generated in the first half of the year and the previous financial – Cranswick's revenue's topped £2 billion in the year to March 2022, generating a pre-tax profit of £130 million.
Export growth
On top of strong domestic sales, the company reported that Far East export sales were 'well ahead' of the same period last year, with slightly lower volumes comfortably offset by significantly stronger pricing during the last three months of 2022.
Poultry revenue growth reflected a positive contribution from the new Hull breaded poultry facility which offset lower sales from the Hull cooked poultry facility. There was a 'very limited' impact on fresh poultry revenue following Avian Influenza outbreaks at five of its poultry farms, with the company receiving full financial compensation for all lost birds.
Cranswick Pet Products made a 'modest contribution' to Group revenue in the third quarter.
Pig herd growth
Cranswick had already reported further pig production acquisitions in its second quarter report, which it said took its pig herd to 45,000, producing around 24,000 pigs per week, and lifting its self-sufficiency to more than 40%.
During the third quarter, it confirmed further investment in its pig farming operations, repeating the claim that 'in so doing, we have lifted our self-sufficiency to over 40% of our total requirement for British pigs'.
The company said its broad-based investment plans 'remain firmly on track', with several substantial projects in progress which will 'enhance the capability of and add capacity to several of our flagship production facilities as well as driving through further operating efficiencies'.
Cranswick also revealed that it will no longer be contributing £1.8m each year into a pension scheme for certain employees, after a buy-in contract was purchased for £3.7 million in December, which secures members benefits in full.
Outlook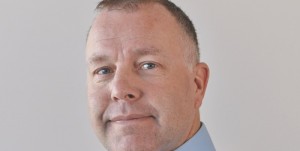 The outlook for the current financial year remains in line with the Board's expectations.
Cranswick CEO Adam Couch said: "We have delivered another strong quarter of growth, building on the momentum generated in the first half of the year.
"Our core UK market remains extremely resilient as our customers and the UK consumer continue to recognise and appreciate the quality, value and versatility of our pork and poultry product ranges.
"The broad-based inflationary pressure we are experiencing across our cost base continues to be well controlled and mitigated.
"Our relentless focus on innovation together with the passion and dedication of our people are the key enablers of our continued successful progress and development. I would like to thank all of our colleagues for their ongoing commitment and support."