The King's Coronation weekend is expected to produce a surge in demand for Pilgrim UK's snacking products.
With street parties, picnics and barbecues planned up and down the country over the three-day-weekend, Pilgrim's UK and its snacking site in Ruskington, supplier to major retailers and food service businesses, is upping its production in preparation for the celebrations. Around 2.5 million scotch eggs, over 20 million cocktail sausages and more than 21 million mini scotch egg bites will go onto the supermarket shelves this week – an increase of 15% on the site's average weekly output volumes.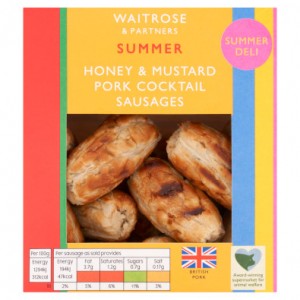 During the Queen's Jubilee celebrations last year, sales of snacking products increased by 20%, and the forecast is for a similar bumper sale this weekend. With the producer supplying a host of leading retailers, shoppers looking for snacking goods are spoilt for choice, including new products such as Sainsbury's Soft Set Scotch Eggs and Waitrose's new Honey & Mustard Cocktail Sausages.
Kelly Eastwood, insight director at Pilgrim's UK said: "We love to come to come together to celebrate a special occasion in Britain and food is always at the heart of this. The King's Coronation will be no exception and we're increasing production to help our retail partners meet the soaring demand expected for snacking products ahead of this momentous occasion.
"It is important retailers stock their shelves with both traditionally British and innovative new food and drink in the run-up to the weekend – with demand for scotch eggs, cocktail sausages and sliced-cook meat products set to rocket.
"The King's Coronation is just the start for snacking. Over the summer months the seasonal uplift in sales will return, with an almost 22%3 increase compared to the winter. So, this is a good time for retailers to test our how they can make their snacking lines work harder, utilising promotions, in-store POS, and cross-merchandising to drive sales."