The second phase of the UK pig sector's antibiotic reduction targets will move beyond numerical targets to issues like supporting those identified as 'Persistently High Users' to reduce their usage. The NPA's Rebecca Veale explains what this will entail
The first phase of antibiotic reduction targets was a huge success, with a 63% reduction in antibiotic usage on pig farms recorded from 2015 to mid-2020 on the eMB-Pigs recording system.
The Pig Health and Welfare Council Antimicrobial Usage Group (PHWC AMU) decided that for the second phase, whilst numerical targets were important, the other aspects of antibiotic reduction needed to be recognised. These targets were published in November as part of the RUMA Targets Task Force Report 2020.
AHDB publishes the eMB data annually but looks in-depth at the anonymised data to explore how and why antibiotics are used in the pig sector, which is why we know that the static antibiotic usage figure for 2019 was linked to the outbreaks of swine dysentery, according to NPA senior policy adviser Rebecca Veale.
While many producers are using low levels of antibiotics, there are still some producers unable to make reductions (responsibly) and this was a key focus area for the PHWC AMU. Consequently, one of the non-numerical targets is to encourage these 'Persistently High Users' (PHUs) to actively engage with solutions that reduce their reliance on antibiotics. The ultimate aim is to reduce the number of producers using significantly higher levels of antibiotic than the national average, Ms Veale, who sits on the PHWC AMU, explained.
"We knew we needed to work out a way to help those using a lot of antibiotics to try to make reductions where possible, and after a lot of deliberation we decided that an Antibiotic Reduction Plan or ARP, with actions and timescales for completion, would help producers and vets to work collaboratively on solutions," she said.
Pig Sector Target 1
| | |
| --- | --- |
| Target | Details |
| Identify and support Persistently High Users (PHUs) in achieving reductions in use | Implement a programme to support and encourage PHUs to undertake efforts to reduce antibiotic usage as detailed in a unit specific Antibiotic Reduction Plan agreed by producer and vet |
"There are lots of suggestions and examples in the ARP but it is for the producer and vet to work through together. Actions could be big infrastructural improvements or training, the scale doesn't really matter.
"While the action is important, we know it may not result in any antibiotic reductions. Ultimately the welfare of the pigs is the priority, but we hope the ARP will provide a good structure to explore the options."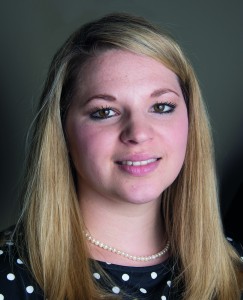 Who is a Persistently High User?
PHUs will be defined as the top 5% of antibiotic users in each of the main categories of production recorded by eMB, except Boar Studs and Gilt Units. The top 5% in each category will be calculated using the last four quarters' rolling data.
How will I know if I am a PHU?
Producers will be notified that they are a PHU when they submit their usage data for the current quarter on eMB and the unit vet will see this on the front page of the eMB report when they are confirming that this has been completed at their Quarterly vet visit.
The top 10% of producers will be notified they fall into the top 10% over the last four quarters as an early warning system.
What does an Antibiotic Reduction Plan include?
The PHWC AMU has put together the template for the Antibiotic Reduction Plan, and it includes,
Section 1
Record usage from the start of the plan, documenting the progress over time and include a target to aim to achieve.
Section 2
Vets will collate those antibiotics that make a significant contribution to total usage and reasons for use to help to prioritise and target areas of concern.  This section will also include diagnostics, practical constraints and interventions already implemented.
Section 3
Identify and agree intervention to reduce antibiotic use. These actions might include elements such as staff training, internal and external biosecurity practices, diagnostics or management practices.
Is this part of Red Tractor?
In December 2020 the Red Tractor farm assurance scheme consulted on a proposed new requirement in the Red Tractor Pig Standards that assured farms identified as being PHUs must develop and implement an Antibiotic Reduction Plan. The new requirement, if approved, will be implemented from November 1, 2021.
This article was taken from the May issue of Pig World magazine which you can subscribe to here.