The Home Office's plans for a points-based immigration system that will exclude thousands of so-called 'low-skilled' workers could cause major disruption to UK businesses. In the March issue of Pig World ALISTAIR DRIVER looked at what it means for the pig sector
The Home Office has confirmed the end of the free movement of labour from the start of next year, with potentially far-reaching implications across the pig industry.
The planned policy will cut off new supplies of so-called 'low-skilled' workers in just 10 months' time. There are genuine and justified fears that, without concessions, the UK's ability to produce its own food could be seriously compromised.
The proposals
The Home Office's proposed new points-based system, taking effect when the Brexit transition period ends on December 31, 2021, excludes 'general low-skilled or temporary workers'.
It means visas will not be awarded to workers requiring qualifications equivalent to below an A-level or to be paid less than £25,600 per year. Existing workers can stay, but will have to register to do so.
The 'most highly skilled' workers, who can achieve the required level of points, will be welcomed, however. Overseas citizens – EU and non-EU citizens will be treated equally – will need to reach 70 points to work in the UK.
The salary threshold for skilled workers wanting to come to the UK will be lowered from £30,000 to £25,600. Speaking English and having the offer of a skilled job with an 'approved sponsor' would give them 50 points, NPA senior policy adviser Ed Barker explained.
More points would be awarded for qualifications, the salary on offer and working in a sector with shortages.
| | |
| --- | --- |
| Overseas workers need 70 points to qualify. |   |
| Characteristics                            | Points  |
| Offer of job by approved sponsor | 20 |
| Job at appropriate skill level | 20 |
| Speaks English at required level | 10 |
| Salary of £20,480 (minimum) – £23,039 | 0 |
| Salary of £23,040 – £25,599 | 10 |
| Salary of £25,600 or above | 20 |
| Job in a shortage occupation | 20 |
| PhD in subject relevant to the job | 10 |
| PhD in a STEM subject relevant to the job | 20 |
Crucially, there is a shortage occupation list (SOL), based on where the Government's Migration Advisory Committee believes the shortages are most severe and the consequences of those shortages are most serious. Workers in the chosen sectors will qualify more easily – for example, the wage threshold would be as low as £20,480.
However, farming and meat processing are noticeably absent from the list, although the British Veterinary Association (BVA) has been successful in its campaign to get vets included.
Few would argue, also, with including nurses and civil engineers. But the inclusion of psychology and classical ballet dancing has raised eyebrows and hackles within the industry.
What the Home Office says
The MAC has estimated that 70% of EU citizens who have arrived in the UK since 2004 would be ineligible under the proposals.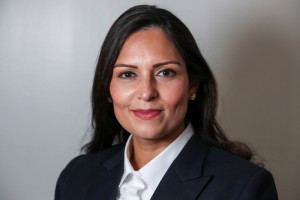 But the Home Office and Home Secretary Priti Patel, in pursuit of the ultimate post-Brexit goal of reducing immigration numbers, have little sympathy for affected sectors.
"We need to shift the focus of our economy away from a reliance on cheap labour from Europe and instead concentrate on investment in technology and automation. Employers will need to adjust," the policy document states.
The Home Office appears to believe that in sectors like farming, the problem is not a shortage of workers, but that they don't like the pay and condition on offer. Ms Patel, who has come in for some heavy criticism over the plans and was forced to admit she would not be in the UK if they had been in place in the past, said employers need to pay more and improve conditions to attract labour.
She has suggested that employers should try and recruit from the eight million 'economically inactive' potential workers in the UK or through new routes for high-skilled migrants.
How would the plans affect the pig sector?
An NPA survey in 2017, covering producers, processors and the allied industries, highlighted the pig industry's reliance on EU labour. Key findings included:
Just over a half of respondents employed at least one non-UK worker, with 24% hiring more than a quarter of their labour from overseas

94% of non-UK workers came from the EU and 90% were employed on a permanent basis

63% of all respondents were less confident in their ability to meet labour requirements than before the Brexit vote

46% said it would be 'very difficult' or 'impossible' to source all their labour from the UK, while 42% said it would be 'possible but not straightforward'. 11% said it would be 'very easy'

17% said their businesses would not survive without migrant labour, while 28% would have to alter how they operate.
NPA chief executive Zoe Davies said: "As our surveys with members have shown, permanent labour from the EU has been a vital part of the pig production workforce, and drives to actively bring it down will have significant impacts on businesses.
"We have an Agriculture Bill going through Parliament that explicitly underlines the importance of food security. If we are to source more food from the UK, then we need to have the workforce to supply it."
Mr Barker stressed that it was vital employers familiarise themselves with the new regime. "If you think it will affect you, tell your MP," he said.
NFU president Minette Batters warned that the proposals could have a 'severe impact' on UK agriculture and criticised the 'incredibly short time frame given for businesses to prepare'.
"Automation will have a vital role to play and we fully support investment in this area, but it is not yet a viable option to replace the number of people we need and farmers will need a practical solution in the meantime," she said.
The abattoir sector will be particularly badly hit. In a 2017 interview, Cranswick chief executive Adam Couch said 35-65% of his staff were foreign workers.
British Meat Processors Association (BMPA) chief executive Nick Allen said the sector will struggle to meet staffing needs under the points system.
"Most meat processing plants are located in areas that have very low unemployment, which means the pool of candidates is already small. Couple that with the fact that, for years it has proved extremely difficult to attract and retain British workers because they view the work less favourably than in other countries," he said.
He stressed that manual work, such as de-boning, could not be replaced by automation.
BVA president Daniella Dos Santos welcomed the inclusion of vets on the SOL, but warned, given the additional veterinary input new trading arrangements will require, that the policy 'leaves a big question mark over whether we'll be able to fill the workforce gap when we are already struggling to recruit and retain vets'.
Is it a done deal?
There is a glimmer of hope in that the MAC is planning to draw up a further SOL later this year. The NFU, NPA, and others will be pushing hard to get farming roles on it, while the BMPA is calling for butchers to be included.
They can certainly start with the argument that society has a greater need for them than for classical ballet dancers.
Defra is at odds with the Home Office over the policy. New Defra Secretary George Eustice announced the Government will quadruple the Seasonal Workers Pilot scheme to 10,000 workers this year.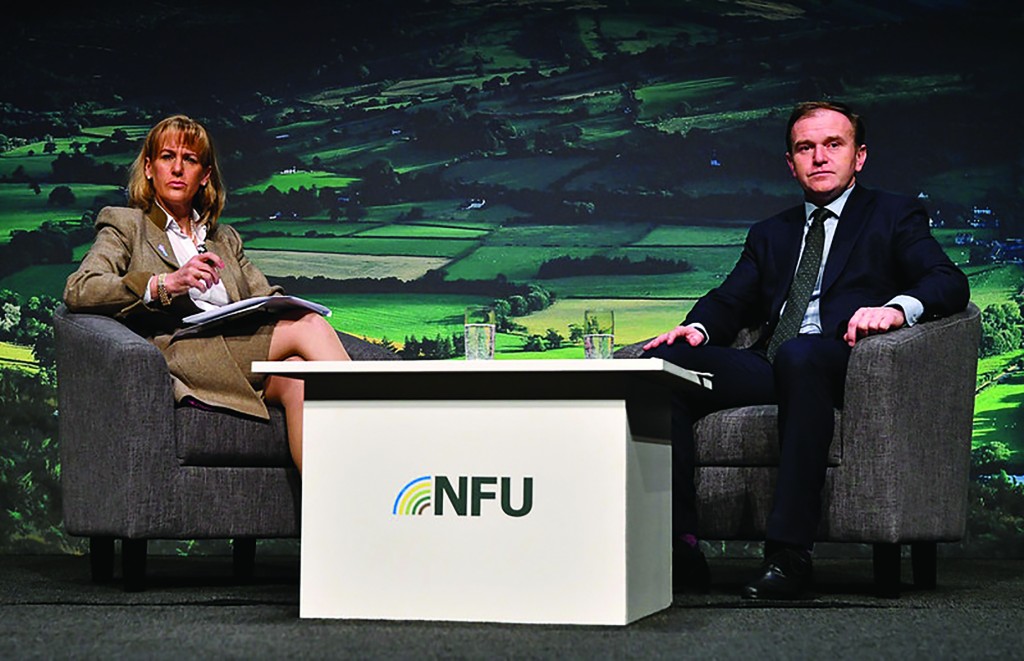 But he was told in no uncertain terms at the NFU Conference that this will be insufficient for the horticulture sector, which needs to start recruiting 70,000 places this autumn for 2021, while doing nothing to fill the wider industry's demand for permanent workers.
Mr Eustice told the audience 'Defra is working on this'. "We are looking at those sectors and jobs where there is clearly a shortage. And we will be feeding that into the work the Home Office and MAC is doing (with the SOL)," he said, adding that he will also push for a further extension of the Seasonal Workers Scheme.

"I understand the challenge," he said.
The question is, however, whether the arguments he and the industry puts forward will hit home, with a Home Office seemingly well set on its path.