AHDB explains how a combination of small actions by producers and technology will help the industry move towards its 2050 net-zero target emissions targets.
According to the opinion of an independent report, existing technologies alone cannot meet the requirements for netzero emissions from agriculture by 2050, and the industry will have to collaborate with other sectors aligned with land use.
UK agriculture compares well to global averages for similar livestock systems for emissions, but there are hotspots to tackle in order to increase sustainability.
The main sources of greenhouse gases (GHGs) come from biological processes and feedstuffs, manure management, fertiliser applications and primary energy use – diesel and electricity. While technology might, with appropriate access to grant funding and clear support to aid planning and permitting, offer some ways to offset livestock emissions, it is the 'simple' processes surrounding putting feed in and getting product out that do not have a single magic-bullet solution. But there are noticeable improvements to be made from small actions.
While not always straightforward, marginal gains from increased efficiency (better FCR, lower mortality) are proven to deliver significant reductions in carbon emissions. AHDB is working collaboratively with the industry to produce and expand the range of support available, to assist producers in implementing the often-challenging process of marginal gains.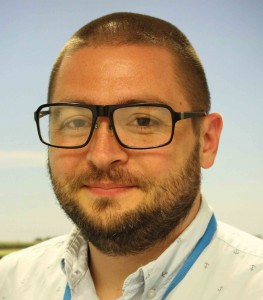 Ben Williams, senior knowledge transfer manager at AHDB, said: "Our SmartPork lean management programme has been designed to specifically focus on achieving marginal gains in a farming environment. "From early 2021, we will support a selection of monitor farms, with experts from across agriculture and wider industries, who will work with producers to implement lean management practices and drive greater efficiency on farm and, by proxy, lower carbon emissions.
The tools and strategies used can be found at ahdb.org.uk/smartpork and, as the programme matures, it will also include case studies of the improvements seen across in-situ farming environments.
Four pig farms will be among 40 of AHDB's monitor farms to undertakecarbon audits to specifically measure and understand the impact of changing production processes, with the aim of providing evidence that making the change is viable for farm businesses.
Technology is recognised as a way to assist in offsetting livestock emissions but is another complex topic. Alongside the SmartPork programme, AHDB has developed GrowSave – a knowledge exchange programme to help farmers and growers save energy, with a focus on technology.
In the pork sector, AHDB has reviewed existing, new and emerging technologies to identify where there are gaps or room for improvements. The aim was to find ways to improve business performance, increase energy efficiencies and climate control and reduce carbon emissions.
This programme has also investigated best practices in the UK, alongside other European countries, particularly Belgium and the Netherlands. The review is a starting point for suggesting energy solutions that producers may wish to invest in as UK agriculture continues to drive towards net zero and faces the increasingly rigorous demands of permitted agriculture.
The initial stage of the GrowSave programme also investigated the viability and cost effectiveness of emerging technologies. Solutions such as air scrubbers, heat exchangers, insulation and renewables topped the discussion, along with slurry cooling and lighting.
You can read more about the report and its findings at ahdb.org.uk/growsave/pork
To help producers and growers gain a better understanding around the subject of carbon and measuring the footprint of agriculture, AHDB will be running Carbon Week from March 1 to 5. The week will include a series of webinars to help farmers and growers understand why we have to carbon-footprint UK agricultural production and understand how we can all take simple steps to improve farm productivity while delivering better environmental outcomes.
This article was first published in the February copy of Pig World, which you can subscribe to here.