Dingley Dell, winner of the 2019 National Pig Awards Marketing Initiative of the Year, knows that it is not enough just to produce high quality pork. You also need to tell the story behind it and inspire your customers, as HELEN BROTHWELL found out
Dingley Dell is well-known for the marbling and eating quality of its pork, as well as its legendary openness about how the meat is produced.
A key driver of the business's growth, and just one of the reasons it won the 2019 Marketing Initiative of the Year award, has been a desire to form strong, lasting relationships with customers and potential customers. Brothers Mark and Paul Hayward invite hundreds of visitors each year to their outdoor pig farm on the Suffolk coast and also regularly take the farm 'on tour'.
Great examples are the Dingley Dell Flying Visits and Dirty Dozen BBQ competitions they have staged over the past decade. These are unique, innovative pop-up dining events bringing together producers, top chefs, restaurants, catering students and colleges with a view to informing and inspiring young people who will become future chefs and pork purchasers.
The undertaking is both genuinely altruistic and commercially beneficial. The Flying Visits were born out of a partnership with Murray Chapman who runs the charity 'A Passion to Inspire' and works with a network of hundreds of chefs and colleges around the country. You only have to speak to Mark or Murray for a few minutes to sense their energy and belief in what they do.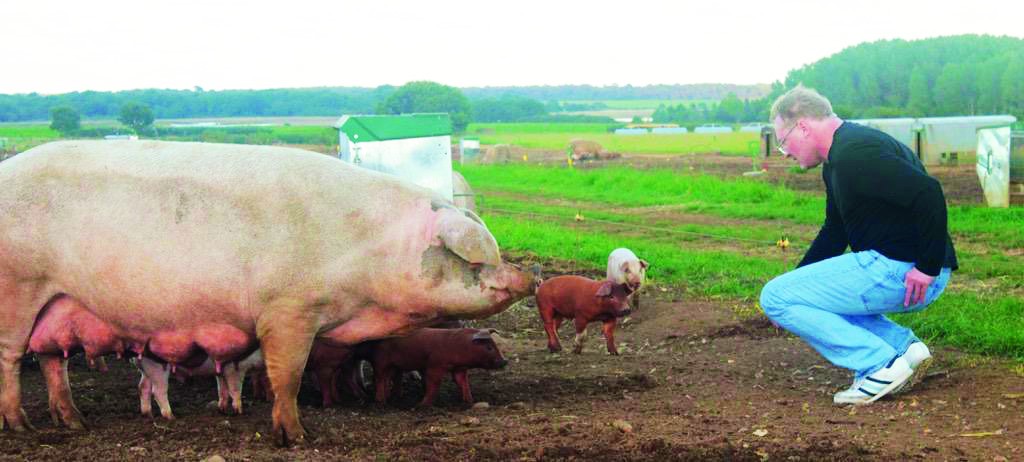 It took about two years to develop the Flying Visit concept before they started it. "We wanted a way to get all these different people involved and make sure they all got something worthwhile from it," said Mark.
"It began with 25 Flying Visit events across the UK, where we basically took the farm on tour. We'd take over a restaurant and invite seven well-known professional chefs who were looking to build their reputation. After the first couple of events, we got catering college students involved, too. We'd do a farm talk and butchery demonstration and each chef had to come up with one of seven courses to serve up, each including pork."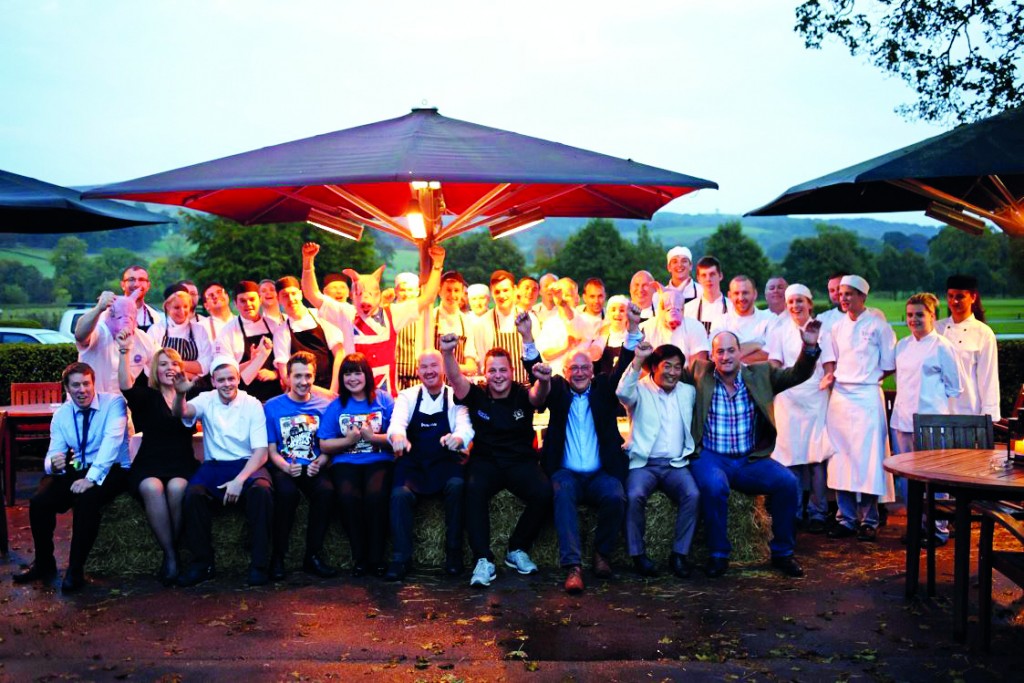 Students got to work alongside a top chef and experienced something entirely new – linking together the whole story of pig farming, different pork cuts and creativity in the final dish.
At the same time, the events have raised more than £200,000 for charity, including teenage and children's cancer charities.
The Flying Visits have evolved into the Dirty Dozen BBQ competitions, where 12 chefs cook everything on a BBQ, to give the events a refresh and make sure they still offer value.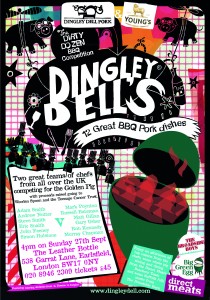 "While the meal is being prepped, the students are learning about all the different parts of the pig and which is the right one to choose," said Murray. "Young people get to explore food ingredients and question these top chefs, people like Adam Smith at Coworth Park and Mark Poynton at MJP Restaurant, so they have a fantastic time while they're learning. It's also a chance for chefs to spot potential new employees."
It was a lecturer at Ipswich College who originally put Murray and Mark in touch and sparked the ideas which led to the events. Their popularity has grown to a point where they now have 30 to 40 colleges hoping to secure one of the 12 places available.
"We do an open draw live on Twitter to select who takes part and the chef involved in the event will go and visit the college," Murray said. "The whole point is to build a legacy and we help build relationships before and after the event, between the chef, college, lecturer and farmer. We want partners to work with us longer term, to help generate lasting benefits. 
"When you get 40 catering students on a farm visit it's fantastic. You can see they're just blown away. That's helping Dingley Dell with its future customer base and it's helping their college lecturers provide an engaging study programme."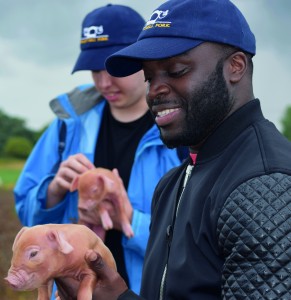 There is now a big opportunity for pig farmers in other regions to host farm visits, Mark added. "Lecturers are really keen, and if farmers want to get in touch with Murray, he can link them up with catering colleges locally. It's often the first time students have been on a farm and, in 10 years' time, they'll potentially be making purchasing decisions for major restaurants and chains."
Strong foundations
The Flying Visits and Dirty Dozen events incorporate many of the things that characterise Dingley Dell's business – thorough development of innovative ideas, a solid strategy, quality product and good relationships.
Building and selling a brand is one thing, but maintaining it can be much harder, said Mark. "We have made sure the foundations of the brand are incredibly strong," he said. "The business we're in is so interesting, enjoyable and challenging, which drives you to be innovative. Underpinning it all is the welfare of our pigs, managing the environment and product eating quality – the biggest proportion of my time is still spent working hands-on with the pigs."
Their pork is predominantly sold to the UK foodservice sector, with some exported and some retailed via butchers or direct online sale. A varied customer-base includes airlines and high-end hotels and resorts in markets like the Seychelles, as well as top-name UK chefs and restaurants.
"A lot of it is down to our business partner at the meat factory, Direct Meats, which deals with the logistics and actually makes it all happen. Direct Meats supplies 500 restaurants daily with our pork."
Mark is optimistic and confident that a stand-out, quality product will help the business withstand short- to medium-term challenges like the pandemic, recession and Brexit. They remain focused on the experience of eating meat and continue to increase the marbling in their pork, through genetic improvement in their Red Duroc herd. "Intramuscular fat is at the core of our strategy as the marbling in our pork is important to our customers," he said.
Emotional investment
About 25% of Dingley Dell's pork is now exported, although they never foresaw the business going global. The bulk of the opportunities have come from chefs moving abroad.
"For example, we sent pork to eight different countries in the Caribbean last year, as a result of our relationships with two or three chefs who moved there, who already had an emotional investment in Dingley Dell," Mark added.
"Hosting visits or going to chef tasting events may not always bring in new business immediately, but it often does years later. Putting in the time to explain and shift perceptions of pig farming and pork by getting people on farm is worth every minute – we can shift how they view pork, explaining all the different cuts and ways to cook them."
Pollinators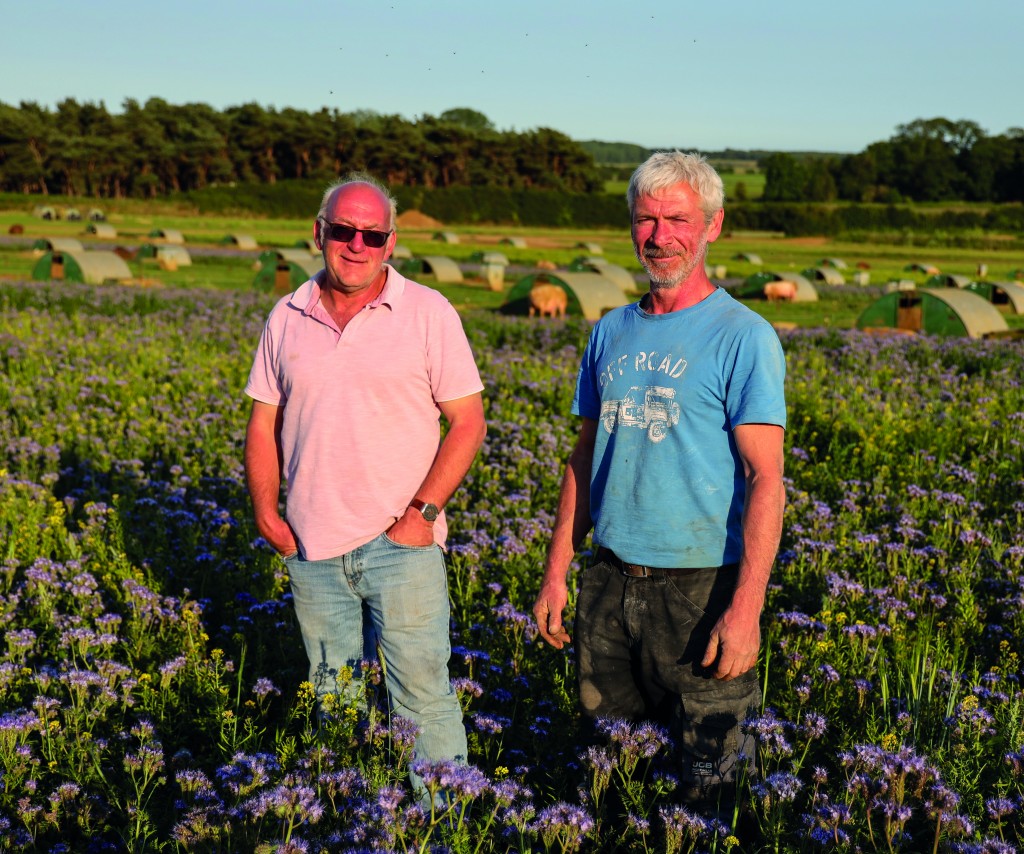 The work Paul and Mark have done introducing nectar mixes to the sow paddocks is adding further to the perception of the Dingley Dell brand, while bringing tangible benefits to bees, butterflies and other species.
"It provides pleasure for us personally and really resonates with our visitors – particularly the under 35s who we find hold sustainability very dear," Mark added.
"We want to share what we're doing with other farmers and we also firmly believe that rebuilding ecosystems is society's collective issue. Farmers should be properly paid for it and consumers should help bear the cost."
Charcuterie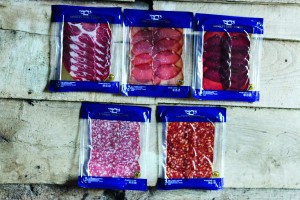 Another recent innovation is a new range of charcuterie products, Dingley Dell Cured. This is the result a joint venture with Direct Meats to invest in a new factory – production of an Italian-inspired salami began last summer. 
Charcuterie products have a long shelf-life, so they're excited about trying deliveries direct from the factory, via a standard courier service, which is lower cost than fresh meat distribution.
"We spent a long time on recipes, led by our development chef at Direct Meats, and ran them past a lot of chefs. It's a traditional-style salami, based on Italian methods, which focus on the raw meat and intramuscular fat as the starting point," Mark added.