Robust pig prices, aided by factors such as the tightening of domestic supply following breeding herd reductions, strong export business and a weakening of sterling against the euro, has seen pig producers return to profitability in the last year.
But for now, all eyes are on the Brexit negotiations, according to Andrew Knowles, ForFarmers pig marketing director. A 'hard Brexit' could see import tariffs of up to 40% imposed on pigmeat entering the UK from the EU, triggering suggestions of rapid UK breeding herd expansion, he said.
"But we see that pig farmers are cautious to bet on the outcome of the Brexit talks this early on," Mr Knowles added.
Furthermore, expansion in the UK herd would largely have to come from investment in indoor systems. The industry is also still awaiting an explanation of how to defend and protect our pig welfare standards, food safety and the environment, which have been the subject of so much investment over so many years, and which contribute to higher costs of production – while increasing our global competitiveness in the brave new world we have decided to move into. "The situation is indeed complex," he said.
Among all the uncertainty surrounding Brexit, the marketplace will continue to be dominated by more familiar factors, such as pig prices and competition. But UK consumers need to renew their love for pork and we need to inject momentum into consumption. Competition from imports could also start to intensify, especially from the US.
"While producers remain profitable and there is some modest herd recovery, they remain cautious in quickly growing their pig herds," Mr Knowles said.
ForFarmers' mission and promise
ForFarmers' unveiled its mission – For the Future of Farming – last year. Tom Welham, ForFarmers UK marketing director said: "This reinforces the company's commitment to work side-by-side with producers to deliver real benefits: better returns, healthier livestock and greater efficiency and, ultimately, to help ensure a bright and prosperous future for farming. We are reflecting our mission and promise by continuing our focus on research and new product development, as well as delivering specific and optimum nutritional and support solutions to our customers and the whole industry."
Rising to the AMR challenge
ForFarmers has supported the industry in what may be the biggest challenge producers have faced this decade – antimicrobial resistance (AMR). This commenced with the AMR – Rising to the Challenge Conference in December and regional roadshows, staged in partnership with AHDB Pork, in January. More recently, ForFarmers has linked to the electronic Medicine Book (eMB-Pigs) to support customers record their in-feed medication use.
The company's continued focus on this challenge is now being demonstrated by a number of trials focused on the removal of medication.
"In response to the need to reduce levels of antimicrobial medication and to maintain and enhance performance in the expected absence of zinc oxide within five years and with lower levels of copper, ForFarmers has embarked on an exciting 'Healthy Pig Project'," said Mr Knowles.
It is harnessing experience from the rest of the EU, new approaches from its nutrition innovation centre (NIC) and insights from strategic partners Trouw Nutrition to support the UK industry and is now working with a number of customers who want to explore new, non-medicated nutritional solutions to help support continued production in the face of the new challenges.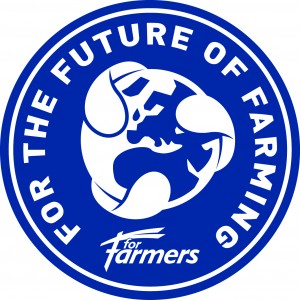 "These trials are being undertaken to further understand the impact removal of antibiotics will have on current pig performance," said Steve Wilson, ForFarmers UK monogastric nutritionist. "The objective is to develop optimal diet and feeding strategies to achieve customers' objectives to support herd health, alongside reducing antibiotics, zinc oxide and copper use."
Focus on research and development
"The focus on trialling medicated-free feed is supported by significant investment in R&D," Patricia Beckers, ForFarmers pig innovation manager, added. ForFarmers has been undertaking specific trials focusing on the benefits that unique raw materials and changes in amino acid profiles have on gut health. Using new nutrients, including structural and microbial fermented carbohydrates, coarse cereals and other fibrous material, has been shown to support gut health and performance without antibiotics.
The company is also developing optimal nutritional products to support producers. These products undergo rigorous commercial trials to ensure they are underpinned by proven nutritional science and can be optimally applied on farm.
Harnessing the full potential of modern sow genetics is an ongoing challenge, so ForFarmers has focused considerable effort on commercial sow trials to deliver on customers' needs. These trials aim to maximise sow performance across a range of genotypes, to support the best gilt development and provide outstanding sow performance by extending the productive life of sows and supporting consistently larger litters.
Ms Beckers added: "The research has revealed interesting trends, especially recognising the effect seasonality has on sow performance. Trial results show a performance reduction in the hotter months of the year, where sows experience lower feed consumption and poorer milk yield.
"This impacts on the next litter, so it is important to focus on climate management and feed consumption during the warmer months to minimise any loss in breeding herd performance."
Advice and support
Mr Welham said: "While ForFarmers remains committed to developing and delivering the most innovative products, these have to be supported by solid advice and big data tools to help drive performance – these are areas ForFarmers has been focusing on."
People is one of the three pillars of 'For the Future of Farming'. Alongside its continued involvement in the AHDB Pig Scholarship and continued establishment of new team members, ForFarmers has implemented its pioneering Pig Academy for its customer-facing team.
"There is an increasing need for expert nutritional, technical and management advice to help our customers achieve the herd performance they need", said Mr Knowles. "The academy underpins the application of knowledge in a practical way with customers in real situations – rather than training rooms – to deliver the best advice and support, and the results look promising."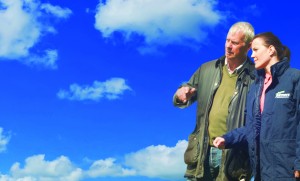 Big data, tools and analysis
More and more pig businesses need accurate and easy-to-interpret management information, rather than more and more numbers. Gathering tangible measurements of performance and improvement is an increasingly important part of agriculture in general. That is why ForFarmers is looking to implement its Agroscoop, which its customers on the continent have been using for a number of years in the UK.
Agroscoop enables producers to take the data from on-farm software and turn it into meaningful management advice, supported by a team of advisors. Tools like this can facilitate benchmarking across the continent and allow for best practice to be shared.
"Ensuring we have the correct data, management information and results to truly support our people and products and demonstrate the benefits they deliver is key to our proposition", said Mr Knowles.
Supporting the industry for generations to come
He added: "As ForFarmers, we are unique in being able to provide our customers with truly total feed solutions. We have brought together our pig compound and home mix teams with our dry, moist and liquid business.
"Furthermore, leveraging our strategic partnership with Trouw Nutrition ensures we are also able to provide acids from the Selko portfolio in the water to complement and support our feed to help maintain better pig gut health. These developments have made it easier for our customers to work with us to receive holistic and combined nutritional solutions in whatever form they require."
ForFarmers' history of supporting the industry and individual producers is now being bolstered by investment in its products, people and performance – the core pillars of the For the Future of Farming pledge to its customers and the entire UK pig industry.
The company's motivation? To ensure the industry and producers remain sustainable and profitable for generations to come.