Members of the Red Tractor Pigs scheme can expect some notable changes next year, the most significant of which concern the use of antibiotics on farm.
Red Tractor standards are reviewed every three years and the assurance scheme is currently consulting across its sectors on proposed changes to run from 2017 to 2020.
For pigs, a number of new measures are proposed. Some might look onerous, but, according to Red Tractor Pork chairman Mike Sheldon, the changes have been designed to reflect 'the emerging issues on consumers' minds, as well as addressing changes in legislation'. In some cases, they will make life easier for members, he said.
Entering antibiotic data onto eMB-Pigs
The headline proposal is a new requirement, to take effect from October 1, 2017, to upload total antibiotic usage data onto the electronic recording system developed by AHDB Pork, eMB-Pigs, on a quarterly basis.
This followed a recommendation from the National Pig Association's producer group in September, which partly reflected frustration at the level of uptake so far.
Addressing the producer group again, in London in November, Mr Sheldon warned farmers not to be caught out by the proposed October start date. Subject to the change being approved, producers will need to begin collating the data from the end of March 2017.
Mr Sheldon said: "The change will mean, as of October 1, 2017, all producers must be using eMB-Pigs for quarterly submissions. By that date, every producer must have the previous two quarters entered onto the system, otherwise you will not be compliant."
He stressed, however, that use of eMB-Pigs trumped the requirement for an annual collation of antibiotic use data, so producers would not be required to provide both.
The requirement might be some time away, but he is urging producers to get into the habit of submitting data onto eMB-Pigs now.
"We are going through a consultation process and the suggestion from all industry bodies was that this should go into the standard," said.
"It only comes in from October 2017, but we would encourage every single producer to start having a look at eMB now and at least getting data together in the format it needs to be supplied in. There is no reason to wait."
NPA chief executive Zoe Davies added: "This change will be crucial to help us gather the data we need to be able to set realistic reduction targets for the industry."
Critically important antibiotics and prescribing
Red Tractor 'concerns over the threat of antibiotic resistance developing in both human and veterinary medicine' are reflected in two other potentially significant proposals.
The consultation is proposing that antibiotic prescribing must be done in accordance with Pig Veterinary Society (PVS) Prescribing Principles at all times.
This standard will require the producer to sign a declaration to this effect. The proposed change means pig producers would have to use vets who are PVS members in order to comply with scheme rules.
There is also a proposed tightening up of rules governing the use of Critically Important Antibiotics (CIAs) – antibiotics deemed to be important in human medicine, the main ones being third and fourth generation cephalosporins, fluoroquinolones and colistin.
Vets will need to prove that their use is 'absolutely necessary and where, without intervention, the welfare of the animal would be compromised'.
Mr Sheldon said: "Our requirement is that all producers and their vets follow the PVS prescribing guidelines for antibiotics at all times. If you do that and if you and your vet have a proper justification for the use of CIAs, then we see no reason why you should not be able to use them.
"We recognise there are certain conditions in certain animals where they are required and we want to support vets and producers in being able to use them. But the justification has got to be transparent, otherwise that permission runs the risk of going."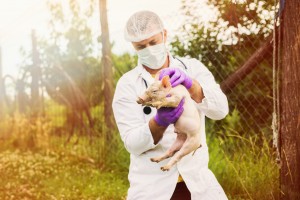 Drive to encourage uptake of eMB-Pigs takes on new urgency
There is increasing urgency in the drive to encourage the pig sector to embrace the concept of quarterly electronic recording of antibiotic usage.
Red Tractor's plan to make entering antibiotic data onto the eMB-Pigs database compulsory from next October is welcome, but comes too late to achieve arguably the pig industry's most immediate collective priority.
With new 10-year sector targets for cutting antibiotic use due to be agreed by next spring, pig industry leaders want to be in a position to present clear usage data well in advance of the conclusion of talks.
After all, the poultry sector already records data for 90 per cent of the national flock under its Antibiotic Stewardship Scheme and is reporting a 27 per cent drop in usage in 2015, compared with the previous year.
To provide similar assurances, the Veterinary Medicines Directorate (VMD) has told the pig industry it needs to provide data from at least 70 per cent of the national herd by the end of this year.
Uptake is increasing, but there is a long way to go in a short time. The latest figures showed, cumulatively, data from 535 sites covering just short of 6 million pigs has been uploaded onto the eMB-Pigs database so far.
Impressive, perhaps, but in reality this still equates to only 17.5 per cent of UK slaughter pigs for 2015 and a similar figure for 2016.
Members of the NPA producer group expressed frustration at the rate of progress when this was discussed at its November meeting, in London.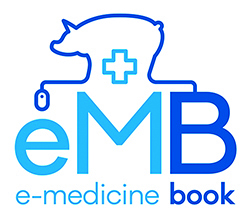 AHDB Pork strategy director Mick Sloyan warned, if it turned out that eMB-Pigs does not deliver the required data, there was a genuine danger the Government would take the matter into its own hands and set its own targets for the pig sector, without the industry having a say.
There are some obvious blockages. The first is that, so far, only a handful of the top 20 pig producing companies, which account for 50 per cent of production, have successfully uploaded data onto eMB-Pigs.
Another issue, very evident from the first-hand experience of members of the NPA producer group, is while some individual farmers are finding it very easy to upload their antibiotic usage data, others are struggling to do so, for a variety of reasons.
AHDB Pork is looking to address these problems. It is continuing to work with large corporate pig producers, individually, to encourage bulk data uploads to be provided. It is also working with feed companies to encourage feed data to be uploaded directly into eMB-Pigs, and with farm software companies, to promote data sharing.
For individual producers, a comprehensive guide to using eMB-Pigs, compiled by AHDB Pork, will be distributed with next month's Pig World.
AHDB Pork is also offering to input producers' data for them.
• For more, visit emb-pigs.ahdb.org.uk
Other proposed Red Tractor Pigs changes
The Red Tractor consultation seeks views on a number of other proposed changes to pig standards from October 1, 2017, including:
Vermin control – New measures include showing permanent baiting is evidence-led. Red Tractor membership will enable farmers to demonstrate they are compliant with new regulations governing the use of professional rodenticides, allowing them to continue accessing products.
Feed and water – More robust and prescriptive requirements for the provision of clean drinking water include ensuring adequate flow rates and water pressure to make sure sufficient water is available to all pigs.
Traceability – Includes a full standard for ear tagging or ear tattooing, in preference to ear notching, to identify breeding stock, for pig welfare reasons. There is a new standard tightening up the import of stock and semen to safeguard against the spread of potential diseases such as livestock-associated-MRSA (LA-MRSA) into the UK herd.
Biosecurity – Includes more prescriptive standards to reduce the disease risks posed by visitors and new standards, including defining biosecure areas and cleaning boots and overalls on entry to these areas.
Animal health and welfare – New requirements around the use of supplementary rearing facilities to ensure they are used in line with legislation, including cleansing and disinfecting to ensure biosecurity of all-in-all-out systems between batches.
Environmental protection – Strengthened requirements around, for example, weed control, plant protection product storage and chemical waste that will qualify farmers to continue accessing certain products.
Fallen stock – Requirement for afterbirth and stillborn animals to be removed from housing, pens and fields promptly.
Responding to the consultation
• The consultation runs until December 31
• For more information see https://consultation.redtractor.org.uk/rta/pigs/
• NPA members are urged to submit comments to the NPA ([email protected]), which will then collate the responses into a single submission.