It was our local county show last month and although we do try to support the commercial pig section, we curse ourselves each year because we never have enough time in the run-up and always wonder if we should stop.
We had no choice this year, however. Our eldest daughter had asked us at Christmas if we would enter, and gave us regular reminders after that.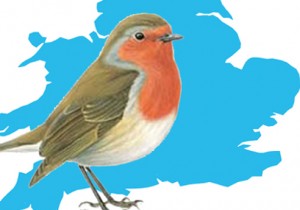 At these shows, it's disappointing to see that one or two regular pig buyers are a bit naughty. After judging, the pigs are auctioned to anyone who wants to buy a pig for the freezer – and some of the commercial buyers are guilty of setting their stall out early and buying a cheap pig or two with a nice rosette to go with it.
After that, the public see those prices as the benchmark and are reluctant to pay more. We ended up realising significantly less for those pigs than we would have done had they gone on our usual pig lorry.
We need to find a way of showing people the true value of the pork they are buying, to tempt them to spend a little more. We always try to keep the bidding going and take the opportunity to buy back at least two pigs for our freezer. Some of it has come back from the butcher and I am always delighted with the quality.
"Some of the commercial buyers set their stall out early by buying a cheap pig or two with a nice rosette to go with it"
Our eldest daughter likes to enter the young handlers' competition and really likes to win! We have to manage her expectations in the run-up to it, but fortunately she did win her class. She really wants to win the championship (there is a much-coveted silver cup at stake), but she has to compete with youngsters aged up to 21, so she will just have to be patient!
We had a lengthy wait for her class this year, so both girls watched all pedigree classes. This meant that we had one daughter who wanted some Berkshires and the other some Oxford Sandy and Blacks. I suggested they asked their father, and once he had finished choking on his beer, he – rather surprisingly – suggested he buy them some semen and they can have a litter each for the next show.
Theoretically, they are going to have them in a pen of their own, look after them and train them for the ring.
Even if I end up helping them out, I think it is a good opportunity for them to learn some new skills right through from conception.
I can see my commitment to the local show is going to be markedly increased next year, but I am pleased that they are interested (I think!).