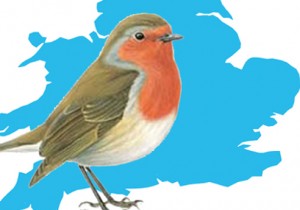 RED ROBIN, our producer and industry insider, asks whether processors have the will to resolve the pig industry crisis
I am going to start off with the caveat that I use (comically, I like to think) in non-pig producing circles before I raise my head above the parapet – I am only a thick pig farmer but…
There is an undeniable problem across global supply chains as well as nationwide staff shortages in a wide range of sectors. These issues impact us directly, whether that be difficulties in getting materials or delays in moving goods off farm.
These problems are not of our making and are beyond our control. At least good quality dry wheat will just sit in the grain store until someone comes to collect it without deteriorating or losing value. As we all sadly know, this is not the same for pigs.
Our arable sale contracts stipulate buyer's call and usually give either a window for delivery or a latest date often some 9 months after harvest. When we entered into that contract, we knew what the terms were and, importantly, we knew what the price was.
Of course, we would all like it to go the week after harvest, but we know that buyers usually want a steady stream of product throughout the year. There are some who say that we should be paid an additional sum to store the product but this is a pig publication!!
We have to supply that product and the buyer has to take it. If we have had a drought and I don't have the grain I thought I would, then I will have to buy the difference and, equally, if the grain buyer's processing plant burns to the ground that is their problem and not mine.
Supply contract
We all, as pig producers, have a contract to supply a stipulated number of pigs per week to a processor within a stated specification, but with no actual agreed price, not even a range -just some formula which depends on the current market price.
So, what I don't understand is why it's our problem that the abattoirs don't have enough CO2 or staff.
Furthermore, because pigs stay on farm longer and grow out of the agreed specification, it means that their value drops and, this in turn affects the mechanism by which pigs are priced which means that even the top-quality ones are worth less next week.
I appreciate that it is important that we have a good relationship with our processor – I am not sure I would be writing this if I had to put my name at the bottom but nevertheless, we need to talk about this.
I know that if we did have a watertight contract with our processor, it would mean that we would have to compensate them if we were unable to supply pigs for any reason. In reality, this only happens in the grain trade if you have sold your crop for less than the current market value.
I think on balance we have had many more weeks when we have had pig numbers cut back than weeks when we have had low numbers.
Pig producers are overstocked as a result of these supply chain problems and staff shortages and are talking about having to euthanise pigs on farm, which will be at the producer's cost and their financial loss as well.
Why are we allowing this to happen?
Are the processors not resolving their issues as quickly as they might to artificially force down the price of pigs, in order to close the gap on European pig prices? There have been gaps on the shelves, but not enormous ones – are the processors able to somehow use cheaper European pork in their products?
I am sure that this 'crisis' is expensive for processors, too, but we jump through all the hoops we are asked to. We tick all the boxes, we do whatever we are asked, but yet we produce the right pigs for sale at the right time and the processors are 'allowed' to just not take them.
The responsibility doesn't entirely lie at the door of the processor. The pre-tax profits of a number of supermarkets are reported to have risen substantially in the last year despite Covid and despite the supply chain issues.
The supermarkets are very keen that we don't embarrass them with bad news stories about welfare or environmental problems on our farms, but yet they do not consider the news of the recent on-farm welfare problems and the fact that their small business suppliers have lost a lot of money to be of any concern at all.
They are also suggesting that the supply chain problems mean that prices will have to rise, but the sum has to work for us all. The processor cannot claim higher prices and then leave us with pigs on farm and less money.
Or maybe I have missed something.
This article appeared in the December issue of Pig World.