Louise Blenkhorn (pictured) has recently set up as an independent pig veterinary consultant, based in Yorkshire,  following six-and-a-half years working at Garth Pig Practice. The daughter of a pig farmer, she has worked with pigs since graduating from Edinburgh in 2010.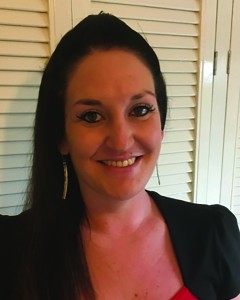 As I'm sure you are aware, African swine fever (ASF) is endemic in Eastern Europe and has been spreading rapidly. Although some might say further spread was inevitable, the jump of more than 1,000 miles into Belgium sent a shiver down my spine.
The biggest risk of the disease entering the UK pig population is by pigs eating infected pork or pork products derived from infected pigs or wild boar. The ASF virus can survive for months – smoked, cured or frozen. It also survives in faeces and blood, so vehicles, equipment and clothing can be readily contaminated. ASF can be kept out of any indoor pig unit by adopting good biosecurity. These measures will also protect against other diseases, such as swine dysentery.
It may be pessimistic to assume that ASF will reach the UK and it should be noted that APHA still considers the UK to be at 'low' risk of infection. However, I am a firm believer in being prepared! Strict biosecurity is paramount – please consider the following:
No unnecessary visitors should be allowed on to the unit;
No visitors should be permitted on farm who have recently visited an ASF-infected region;.
They should have 72 hours pig freedom before entry is permitted. Dedicated clothing and boots should be provided to all visitors;
No pork products should be permitted on the unit;
Feeding of kitchen waste is illegal;
Do not to feed scraps to farm cats and dogs as they could take them into the pig areas;
Put up signs on farms and public footpaths warning people not to feed pigs (especially outdoor producers).;
Dispose of food waste in secure lidded containers;
Only eat in designated areas of the farm;
Use double fencing on outdoor pig units to limit contact with wild boar; and
It is important to wash hands before and after eating.
I advise all farmers to make contingency plans outlining how the unit would manage if the farm was placed into a restriction zone. These should consider the following:
Alternative space and temporary housing;
Feed and water supplies;
Bedding supplies;
Management of fallen stock;
Haulier and abattoir contact details;
Vet, consultant and nutritionist contact details.
Any suspected cases of ASF must be reported immediately. Remain vigilant and, if in doubt, ring your unit vet.
The main clinical signs of ASF are fever, inappetence, lethargy/ weakness and sudden death. You may also see vomiting, diarrhoea, reddened skin area (especially on the ears and snout), coughing, laboured breathing and eye/nose discharges.
Let's hope for the best but be prepared for the worst!