Marcus Bates, chief executive and pedigree secretary of the British Pig Association. discusses how small-scale producers have adapted to the changes brought about by coronavirus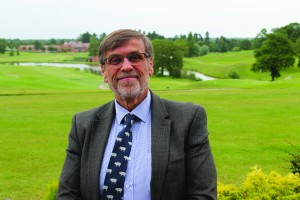 Small-scale producers have many different business models for their pig enterprises and the way they market their pork varies from one farm to the next.
One thing they all have in common is the disruption caused by the coronavirus lockdown.
Anxiety was already building during the week before March 23, but when the announcement came many smaller producers feared for their businesses. Thankfully, it has not turned out that way and here are a few examples of how people have adapted.
Mike Smith is a member of the BPA Pedigree Pork Committee and breeds Gloucestershire Old Spot pigs in Somerset. A butcher by trade, he decided to sell his own pork. Working with his local environmental health office, he set up a small processing unit in a converted garage and began to sell at local farmers' markets.
Overnight, all this trade was gone. Luckily, his daughter had been working on a social media campaign for the business, so he started offering a delivery service though Facebook. As the lockdown began to bite, the orders started to pour in, Mike said his trade has increased two to three times and he is now delivering within a 20-mile radius. From wondering how he might fill his time, he is now wondering about when he might next get to sit down for a minute.
Robert and Sarah Buttle used to sell 75% of their pork to local restaurants. Having six breeds has helped them build the business as they are constantly changing the offer. Again, overnight, all this was gone, but they had already developed a 500-strong mailing list, including many who only bought occasionally and some who just followed the farm blog. Overnight, these customers stepped in and picked up all the slack.
Sally Lugg, also a BPA Pedigree Pork Committee member, was looking forward to an early start to the season in Cornwall, with Mother's Day leading into Easter. In the week leading up to the lockdown, she began to see orders from her catering and tourism-related customers cancelled.
Primrose Pork  was already registered on sites such as Big Barn and, fortunately, they had just upgraded their own online shop. Suddenly, emails started to flood in for Gloucestershire Old Spots (pictured) and Large Black pork and, over the last six weeks, Sally estimates they have taken three times as many online orders as they would normally receive in a year.
Jane Mathews, BPA chairwoman has a slightly different story. She has a full-time job, so when she and her brother set up their farm shop, they went for self-service vending machines to market their Oxford Sandy & Black pork. This has proved popular with customers and she has seen demand more than double over the last few weeks.
So whether its social media and deliveries, a loyal customer base, online shopping or self-service vending machines, the message seems to be that, for those who adapt quickly, the damage can be limited and there may even be opportunities to build for the future.