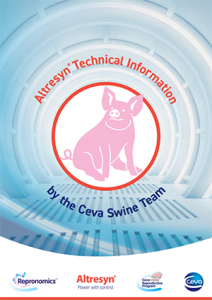 Efficiency of achieving weekly output, in terms of sow and gilt farrowings, is a key component for effective reproduction management and efficiency. Ineffective flow management results in a large variation both between and within weekly service numbers. This will directly cause problems with the effective utilisation of valuable farrowing accommodation. The organisation of gilt introduction is a key driver for achieving consistent output, due to a direct beneficial effect on total number of services per week. Opportunity exists using Altresyn®, to effectively achieve gilt synchronisation and consistent gilt numbers.
---
The Altresyn app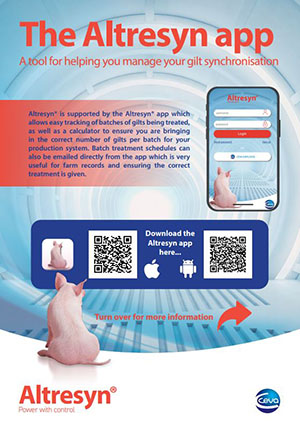 Altresyn® is supported by the Altresyn® app which allows easy tracking of batches of gilts being treated, as well as a calculator to ensure you are bringing in the correct number of gilts per batch for your production system. Batch treatment schedules can also be emailed directly from the app which is very useful for farm records and ensuring the correct treatment is given.
Please watch the videos below where Emma will take you through a step by step guide to downloading and using the Altresyn® app.
Introduction and Downloading the Altresyn® App
https://youtu.be/3UIQkltktmc
Setting up a batch in the Altresyn® App
https://youtu.be/pLJwJE3oKaM
Additional Altresyn® App features
https://youtu.be/FmL8e3iwUpU
For further information, contact Emma Pattison on 07734 779899 or [email protected]
---
Respiporc Flu3 and Flupan H1N1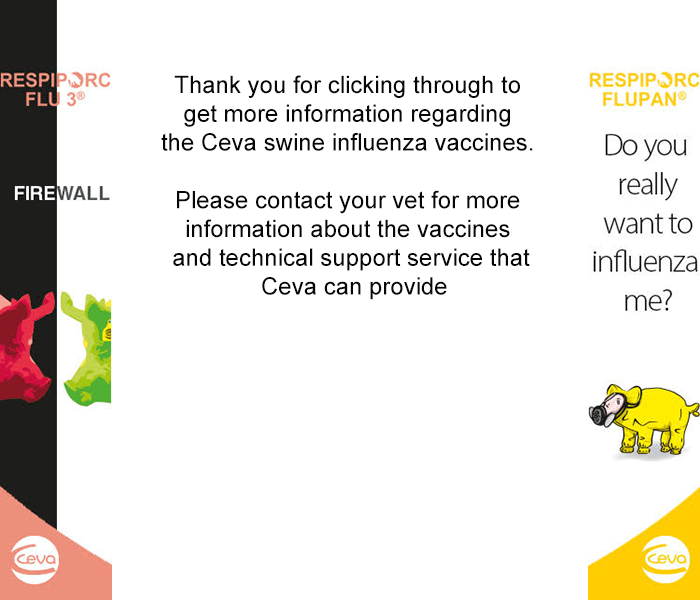 Hyogen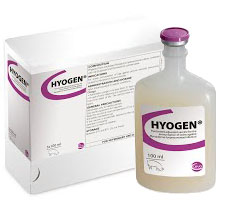 Mycoplasma hyopneumoniae, associated with enzootic pneumonia, plays a major role in the porcine respiratory disease complex (PRDC) and can cause huge economic losses. A 17% decrease in daily weight gain and a 14% decrease in feed efficiency has been reported in herds with enzootic pneumonia.
Mycoplasma hyopneumoniae is unable to penetrate and live within host cells but does colonise the mucosal surface of the ciliated epithelium of the respiratory system. In addition to the detrimental effect on the cilia, Mycoplasma hyopneumoniae infection attracts lymphocytes and macrophages into the lungs resulting in pneumonia. Protection against the infection requires complex activation of the host immune system.
After a single injection, Hyogen® provides effective protection against Mycoplasma hyopneumoniae due to the potent stimulation of the immune system by the antigen originated from Ceva Mycoplasma hyopneumoniae strain BA 2940-99 along with the adjuvant, Imuvant™.
Key features:
A single vaccination at 21 days of age provides early and long-lasting protection for up to 26 weeks
Contains the highly potent Ceva proprietary strain BA 2940-99
Imuvant™, a unique Ceva adjuvant
---
Contact us for more information at [email protected] or 01494 781510.
Coglapix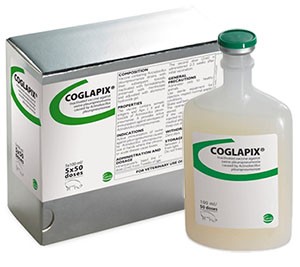 Coglapix® provides cross-serotype protection against Actinobacillus pleuropneumoniae (A.p). This effective protection, without post vaccination reactions, gives each pig the ability to breathe easily and therefore gain without pain.
Porcine pleuropneumonia caused by Actinobacillus pleuropneumoniae (A.p.) is a highly contagious respiratory disease, characterised by rapid onset, short course, high morbidity and mortality. The disease spreads worldwide and there are various levels of perception, diagnostic and monitoring measures available in addition to preventive programs.
Pleuropneumonia mostly affects growing and finishing pigs, but can also be present in nursery pigs and gilts. It can appear as a singular disease, or more frequently as an important part of the porcine respiratory disease complex (PRDC). Correct diagnostics and implementation of appropriate monitoring methods are important factors for the success of preventive measures applied to the control of the disease.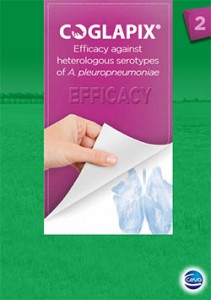 ---
Ceva Lung Program
The Ceva Lung Program offers the methodology and guidelines on how to correctly evaluate the presence, incidence, circulation patterns and impact of Mycoplasma hyopneumoniae, Actinobacillus pleuropneumoniae and Aujeszky's disease virus infections using serological investigation and adapted lung scoring of slaughter pigs.
The Ceva Lung Program Scoring methodology is designed to assist in identifying the correct diagnosis of respiratory disease through the evaluation of lungs at slaughter. It also enables the discovery of subclinical infections that were not noted during the growing period