AHDB is also considering increasing its levy rate to enable it to continue delivering its services in the face of rising costs. Pork Sector Council chair, Mike Sheldon, tells Alistair Driver AHDB will listen to the views of levy payers and others before making its final decision.
There will always be a place for a pork levy body in as long as it continues to adapt to a changing world and delivers value for money, according to AHDB pork sector chair Mike Sheldon. AHDB's four remaining sector bodies – Pork, Beef & Lamb, Cereals & Oilseeds and Dairy – have begun discussions with levy payers and industry stakeholders about increasing levy rates from April 2024, subject to approval by Ministers.
The planned rise comes after Pork and Dairy levies have remained unchanged for 20 years and Beef & Lamb and Cereals & Oilseeds rates for 10 years. As a result, the spending power of levy funds over the past decade has been reduced by up to 40% due to inflation and changes to AHDB's tax status, meaning it can no longer reclaim VAT.
Although significant savings have been made, including exceeding a two-year target of reducing costs by £700,000, AHDB said rising costs are continuing to add pressure on sector budgets. AHDB's divisional director of engagement Will Jackson said a 'significant step' needs to be taken to close the 40% gap. "There is never a right time to be recommending a levy increase, but we believe the current economic climate makes the case more urgent with clear, tangible benefits," he said.
AHDB is not yet proposing specific rate increases for the different sectors and Mr Sheldon stressed that the figures ultimately put before Ministers will be determined after discussion with industry. However, in order to deliver the services AHDB wants to provide, he estimates that the pig producer levy would need to rise by 20-30p, which would mean moving from the total levy of 105p, where it has been for the last 20 years, to around 125-135p.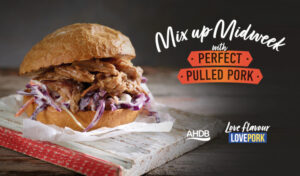 "Because the levies haven't gone up, in effect AHDB and its predecessors have been shrinking for the last 20-25  years," said Mr Sheldon, who was recently appointed for a further year in his role.
"A lot of the money used to go on what the Americans would call 'extension service', people giving free consultancy advice to producers. We just don't need that anymore. The market provides that with independent consultants and there's data available online and people have got their vets, nutritionists, genetics suppliers and building suppliers.
"We also spend a lot less on advertising than we used to and on the in-store type stuff. In some ways, I'm proud of the fact that we've remodelled and concentrated our priorities over time without having to raise the levy, but there comes a point where you are in danger of becoming ineffective if we are not careful."
Shaping the future
In November, following the Shape the Future Review, AHDB published plans for each of its existing sectors. For pork, these were based around three over-arching priorities – exports, domestic marketing and industry reputation. With a significant decline in levy-funding anticipated due to industry contraction, it was also announced that certain services were to be discontinued, including the Pig Health Scheme and Real Welfare Programme.
"We need to deliver the services we set out last year," Mr Sheldon said. "In terms of scale of levy increase, the 20-30p is what we feel is appropriate, rather than telling levy payers what is going to happen. But in my view, a smaller increase, say 5p, is not going to do it.
"But this quite genuinely is going to be a conversation. We need to get levy payers, producers and processors thinking about what they really want for the levy in the long term. It could go in a number of different directions.
"Look, it's not a given that AHDB needs more money. You might argue that, as the industry consolidates, the need for a lot of the stuff we do diminishes.
"If the consensus was that people want to see AHDB diminishing in size and only concentrating on a few things, for example export market development or data, that's what we'll do and we are quite genuine about that.
"Our own view is that AHDB has got a lot to offer and therefore needs to be properly funded. But we have to keep changing as the industry consolidates, which means asking what the industry will look like tomorrow and what we need to do to keep pace with the changing structures. It is imperative that we don't we don't just defend the status quo.
"When you're running a budget, some things are easier to cut than others, and spending on domestic marketing is the one that always comes under immediate pressure because that is something you can just switch up or down. But if you keep switching it down, in the end, you pay the price. If we don't get a significant levy  increase, that could suffer first.
"I was really pleased with how the Shape the Future vote worked because we got some genuine feedback about levy payers' priorities. But the bit I think was under-represented was the challenge of sustainability and demonstrating the pig sector's credentials.
"We know we have some pretty decent credentials, but being able to produce the data to demonstrate that is harder and I think AHDB has a role there. It is not straightforward to work out exactly what that is, but it will require resource."
Probing questions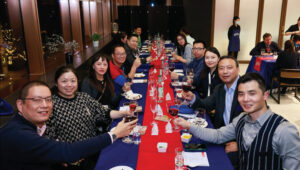 AHDB will present a proposal to go to ministers once it has garnered industry feedback. "It's all going to take time," Mr Sheldon said. "We know ministers will make it quite hard and will ask what support we have from levy payers for this and where's the value?"
When Mr Sheldon discussed the potential levy rise at the NPA's June Pig Industry Group (PIG) meeting, where the NPA's plans for a rise in its own fees were also discussed, there was general acceptance of the reasons behind the AHDB plan, but a number of probing questions were asked.
One PIG member asked why it was being done now, after the new sector plans were unveiled last autumn that included cuts to some popular services. Another asked what extra services levy payers would benefit from as a result of a higher levy and there have been suggestions, inside and outside of PIG, that AHDB is likely to meet plenty of resistance from levy payers, especially if a big hike is proposed.
On the timing, Mr Sheldon said it would have been 'impossible' to suggest a rise during the two years of the pig crisis. "We are conscious that producers are only just returning to profitability. But in effect, we are asking for a rise in a just under a year's time. Market conditions are such that, hopefully by then, most producers will have gone quite a long way to repairing their cash balances, making it an appropriate time."
He acknowledged that there is 'always a bit of grumbling' about AHDB, something true of all its sectors. It wasn't long ago that potato and horticulture levy payers voted to end their levies, and the pig levy and the services it delivers continue to come under scrutiny.
Asked whether he feared a big levy hike could generate further dissent, Mr Sheldon said: "The reality is you will always have a range of views and a range of volume at which people express those views.
"Essentially, we are confident we can demonstrate value for money and show the levy is not a cost, but an investment and that it does generate value for all levy players. Our international market development pays for the levy easily by itself and I could look anybody in the eye who says they can't afford the levy and say we demonstrate value for money."
He also highlighted the benefits of a compulsory levy compared with a voluntary one that could, in theory, replace it. "The levy is guaranteed and everybody pays, so there are no free loaders, which makes it fair, provided we deliver value for everybody.
"We also have access to government resources. The disadvantage, sometimes, is the hoops we have to jump through to make decisions and use funds how we would like to. That can be a pain, but, on balance, I think a universally-funded levy body is great value, if it is well run."
He said the Netherlands was 'bitterly regretting' shutting their levy body down. "A levy body has its place, provided it keeps asking questions about what it is doing and keeps adapting to a changing industry. I think we are doing a good job."