AHDB Pork's weekly pig prices, slaughter data and commentary for Great Britain
The GB deadweight EU-Spec SPP rose by 1.58p in the week ending July 30, to reach 195.86p/kg.
The estimated number of clean pigs saw a slight increase on last week to 177,600 head, a 1% increase in the number recorded for the same week last year. Carcase weights averaged 87.69kg, a slight increase for the first time in 6 weeks and running 1.25kg up on the same week last year.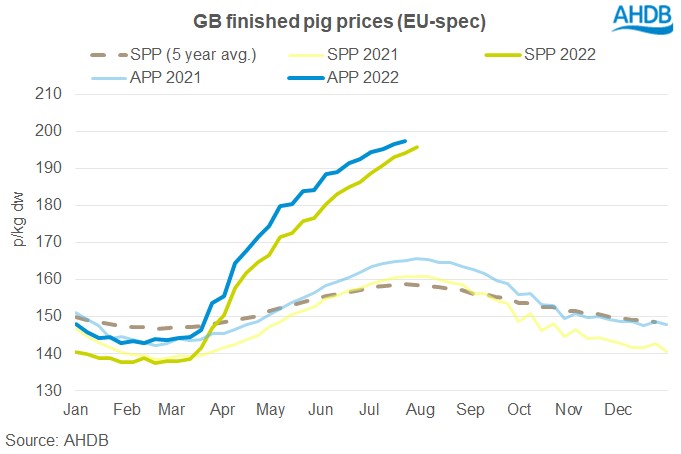 The EU-Spec APP rose once again to 197.43p/kg for the week ending July 23, narrowing the gap between APP and SPP to 3.15p.