Today is the last chance to vote for the 2020 NPA Allied Member of the Year!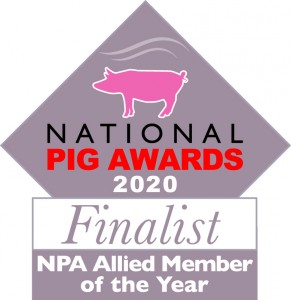 Following consultation with members, the NPA has announced a shortlist of five companies deemed to have made a positive contribution to the pig industry over the past year. They are:
ARM Buildings
East Riding Farm Services
George Veterinary Group
Booth Pig Equipment
Yorkshire Farmers Livestock Marketing 
CLICK HERE to vote online now to select the winner.
Voting closes today, Friday, September 4.
The winner will be announced at the National Pig Awards ceremony in November.
Last year's winners were MS Schippers (pictured).