In the latest of Pig World, ALISTAIR DRIVER explains why the industry is losing patience with the Government over EU Exit, amid dire warnings of two-day delays at ports for exporters among various other concerns for the meat sector
Industry frustration and concern over the chaos that could await at the end of the Brexit transition period are growing amid warnings of massive delays for exporters and a lack of clarity coming from Government.
The general sense of unease within the livestock and meat sector, which is heavily reliant on frictionless EU trade, came to a head in September when Cabinet Secretary Michael Gove set out a 'reasonable worst-case scenario' of delays for lorries leaving Kent. In a letter to business organisations, Mr Gove said this could involve queues of 7,000 trucks in Kent and associated delays of 'up to two days' – or more, some in the industry have been told.
New checks will be required on imports and exports, regardless of whether the UK strikes a trade deal with the EU, when the transition period ends on January 1, 2021. The EU is expected to impose full goods controls on the UK, stopping all freight without the correct documentation at border control points.
The Cabinet Office's pessimistic scenario is based on an assumption that between 40-70% of freight trucks travelling to the EU could arrive unprepared for new border controls. "They'd therefore be turned back by the French border authorities, clogging the Dover to Calais crossing," Mr Gove said.
The disruption is predicted to build in the first two weeks of January, and could last three months or longer, Mr Gove's letter says. It also raises the prospect of a winter spike in COVID-19 leading to absences of port and border staff.
Mr Gove revealed, to general consternation, that to help prevent this, drivers of lorries weighing more than 7.5 tonnes will need a permit to enter Kent after January 1. The Kent Access Permit system, described by critics as a 'de facto Brexit border', would be enforced by police and using cameras.
The Government said the scenario was not a prediction, but an illustration of what could be reasonably expected. The intention is to encourage businesses to prepare now for the new border checks to avoid this level of disruption.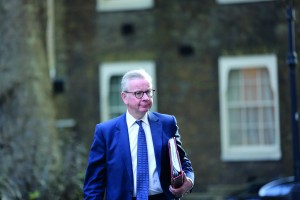 Mr Gove stated: "Simply put, if traders, both in the UK and EU, have not completed the right paperwork, their goods will be stopped when entering the EU and disruption will occur. It is essential that traders act now and get ready for new formalities."
The letter also stresses the need for hauliers to take action to minimise disruption by ensuring the goods they carry have completed the necessary processes.
Defra Secretary George Eustice raised the temperature further when he told MPs the Government's 'biggest concern' was that a 'failure of the EU to plan' could result in 'disorganisation and chaos' even if the Government does 'all the work in the world to make sure our borders are ready'.
Shifting blame
However, the Government was accused of trying to shift the blame for its own lack of preparations over the imminent changes.
Hauliers have suggested they are being made the 'fall guys' for likely delays and disruption. British International Freight Association director general Robert Keen said the Government was trying to get its retaliation in first. "With just over 14 weeks to go, traders and logistics providers are still waiting for so much information and clarity from the Government and are shocked by the lack of consistency in Government policy, systems planning and procedures," he said.
Food and Drink Federation chief executive Ian Wright said time was short and businesses were 'crying out for answers'.
"The absence of clarity in certain areas, including product labelling, means it is too late for a lot of businesses to be fully ready for January 1, 2021. We are urging the UK Government to provide targeted periods of adjustment, and even amnesty, to minimise the impacts on manufacturers and UK shoppers," he added.
Pork sector concerns
Mr Gove's letter reinforces concerns about the implications for trade in pork products, cull sow carcases and live breeding animals from the start of next year, particularly if there is no EU trade deal in place.
NPA chief executive Zoe Davies said the warnings of delays were 'a real concern for the UK pig sector'.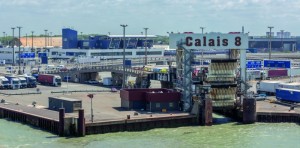 "The two-way trade in pork products is critical and disruption could be catastrophic. We urge traders and hauliers to do all they can to ensure they have the right documentation, but it would be wrong to pin the blame on industry for this. These efforts have been hampered by a complete lack of information on exactly what is required by Government," she added.
Potential port delays are just one issue of concern for the sector. Another is the lack of suitable border control posts and available vets in Calais to facilitate live exports, putting the UK's EU trade in breeding pigs in jeopardy.
Defra has told the industry this is an issue for port authorities, not Government, so the NPA and the NFU have contacted 'various high level authorities' to encourage Calais,  Zeebrugge and Dunkirk to accept live animals. Dr Davies told the NPA's Pig Industry Group that a lack of vets and appropriate infrastructure to inspect live animals will need to be addressed before this can happen.
Another major issue for hauliers, she added, is that UK issued certification of vehicles and drivers, enabling them to transport live animals for long journeys, will not be recognised by EU member states.
Glaring weaknesses
The British Meat Processors Association (BMPA) has warned that 'glaring weaknesses' in the Government's post-Brexit export plans will put £1.2 billion of annual meat exports and thousands of jobs at risk unless they are urgently addressed.
On its website, under the heading 'This is not good enough – we need action now Prime Minister', the association sets out what will need to happen, regardless of whether we get a deal with the EU to prevent meat exports grinding to a halt'.
Export Health Certificates After December 31, all consignments, including to the EU, will require an Export Health Certificate (EHC), meaning the system will have to cope with a flood of new applications. BMPA called for firm assurances from Government that the new system will be up and running at full capacity by the end of the year.
Enough qualified vets – The association also wants answers on how the Government is going to ensure there is an 'army' of new, trained vets available to inspect 'every overseas meat consignment', as will be required for EHCs. 
Agreed Health and ID Marks – To sell meat products to EU countries after December 31, the industry will need 'definitive confirmation' that the new Government proposed Health Marks have been agreed with all our trading partners, including non-EU markets. December will be too late for this to be sorted, BMPA said.
Groupage – Currently, regular consignments to the EU can be grouped together, reducing the need for individual checks and making the export process more efficient. Under current guidance this will no longer apply to fresh and frozen meat after January 31. The BMPA is calling for assurance that the Government has devised a workable scheme that allows groupage, with advanced knowledge of the new arrangements provided to businesses.
In each of these four areas, the BMPA gives the Government a grade of 'D-' on its website.
The association has also urged the Government to provide clarity on the timing and process surrounding the securing of Third Country status from the EU, which is required to continue selling animal and food products after January 1. Businesses need clarity on this soon, it said, particularly as individual plant inspections might be required.
BMPA chief Nick Allen said the association has 'lost patience' with the Government, after months of meetings and talks which have yielded little progress.
"They have had four years to prepare and have known all along that these technical issues will need to be addressed regardless of whether or not we get a deal," he said.
"With less than four months to go, Britain has a woeful lack of infrastructure and people to operate the new export system which, if not addressed, will result in massive delays, extra cost and lost orders."