The UN Food & Agriculture Organisation (FAO) has reported that its latest figures show that meat prices have risen for the sixth consecutive month.
The FAO's meat price index reached 176.2 in July, 10% above January, but still 17% below the record high from August 2014.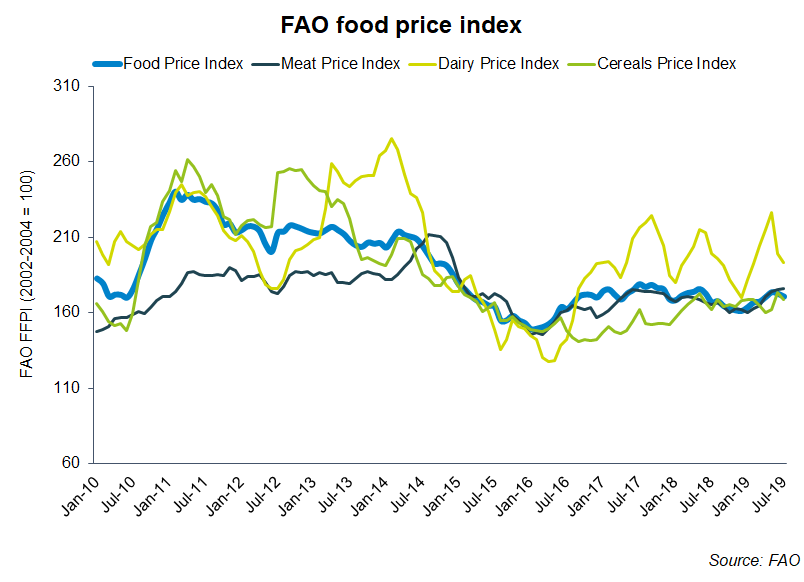 In contrast to previous months, pig meat prices were down slightly, reflecting trends in Brazil and the US as supplies increase. With stable poultry prices, upward pressure was therefore driven by beef and sheep meat. Sheep meat quotations continue to be boosted by strong Asian demand, and tight supplies in Oceania. Asian demand also provided support to the beef price.
AHDB analyst Bethan Wilkins said: "The FAO Food Price Index fell in the latest month but was still around 2% higher than in July 2018. At 170.9, the overall index is now the furthest behind the meat index since late 2015. The downturn was due to lower prices for some cereals, dairy products and sugar. This offset the firmer prices for meat and oils."