Retail sales of pig meat declined in the latest retail update, for the 12 weeks to August 11.
Kantar reported that volumes of fresh and frozen primary pork recorded a marginal rise. However, fresh and frozen primary pork makes up only a fifth of total pig meat volume sales. Within the primary pork category shoppers turned away from the more expensive cuts of marinades and pork ribs, towards cheaper roasting joints, and mince.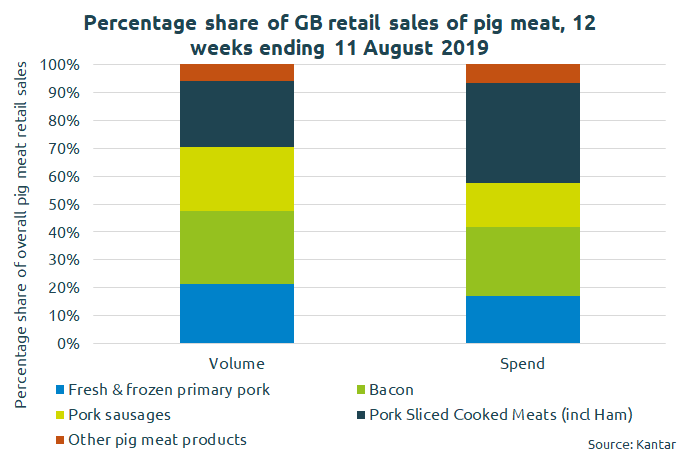 Bacon, a large key category, has continued to suffer in the latest update, recording a 6.8% decline in volume. Bacon as a category is larger in volume than the fresh and frozen primary pork category.
Categories that which usually do well in summer struggled this year, especially compared to last year's heatwave. Cooked sliced meats (including ham), and sausages have both recorded sales declines in the latest period.